Custom Home Design Services
We may be best known for our innovative stock plans but it's the custom projects that often give us the most satisfaction! This division always has a number of these going at any given time and here we'd love to showcase a few of the more notable ones. Check back often as we plan to add to this collection over time.
Sometimes, after we complete a custom project, the resulting design may show obvious potential as a stock plan and be added to our portfolio. Our customers are made aware of this possibility at the outset. Often when we do this, the plan is modified slightly to make it more universal in nature. An example of this is the home shown here, which we designed for the 2003 Portland Street of Dreams; it became our plan 1410 after some minor changes to make it more suitable for a less steep site.
More often, however, these custom designs are so site specific, or the customer's needs so unusual, that the resulting designs are not marketable. A good example: one of the homes featured here had a site so steep we were able to put an indoor basketball court directly below the garage; how often is that going to be possible!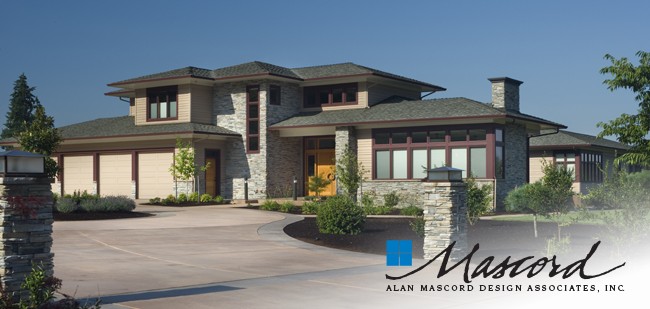 We hope that you will enjoy these photographs and consider engaging our creative team for that unique project you may have in mind. We have deliberately not published the names of these customers; if you recognize any of these homes, we ask that you please respect the privacy of the owners.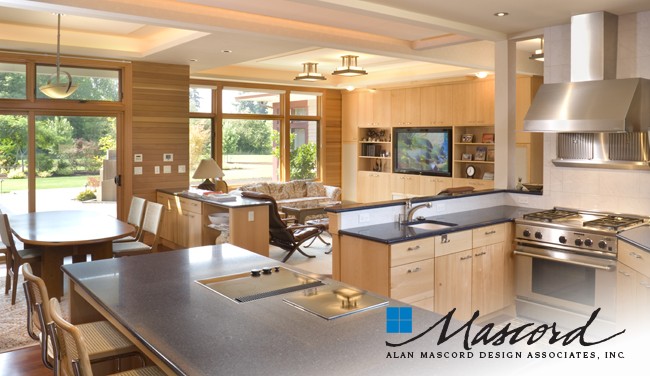 What We Can Offer You
Our design professionals are able to create the perfect custom home design to suit your requirements. Perhaps you have sketched out the beginnings of a possible floor plan in some detail. Maybe you have simply made some drawings on a napkin. You may have dreamed about the perfect home for years, but it's only pictured in your mind.
Whatever the case, and wherever you live, we invite you to discuss your ideas with our talented design team, either in our offices or over the telephone. Our experts will interview you about your family's requirements, budget, and any site restrictions, and create a design that you will love to live in.
Of course, you will be allowed to make adjustments until the custom home design is perfect. We want you to be completely satisfied.
Contact us today to schedule a free initial consultation. We would love to hear from you!