The Terrebonne
From its French Country exterior and varied, sloping rooflines, to the rich plaster walls throughout, this home exudes Old-World charm. But a closer look reveals modern, energy-efficient enhancements that prove efficient living can also be luxurious. The walkway and outer courtyard are paved with permeable pavers, which work in harmony with nature, both aesthetically and practically. The pavers allow water to filter naturally into the ground, reducing runoff and erosion tracks and replenishing Once in the entryway, the warmth of authentic plaster walls greets you. Despite their beauty, these walls conceal a wealth of cost-effective, environmentally friendly qualities. Among other things, plaster is more durable, fire-retardant and resistant to mold. It can also cut your heating and cooling costs by its ability to retain and release heat more effectively than traditional sheetrock. Overhead, the rough-hewn beams in the kitchen complete the impression of a rustic, richly appointed villa. But there is less to these beams than meets the eye. They are formed from individual reclaimed wooden planks, leaving them hollow inside, and more importantly, leaving timber from old-growth forests untouched. The kitchen's appliances all meet energy-efficient standards, saving precious resources while saving you money.
Architectural Styles Associated with this design
European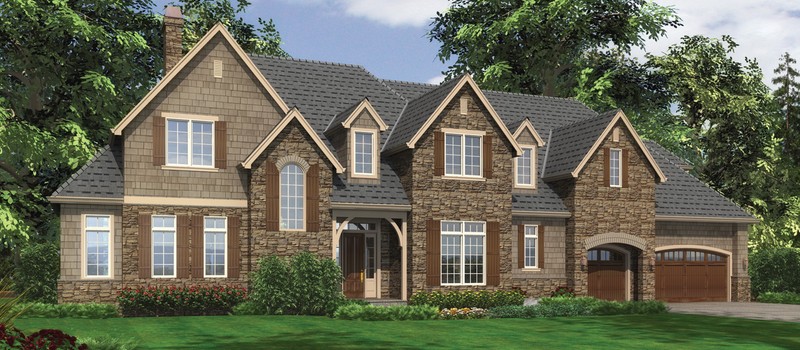 Some of the features of this home are 'European'. European homes come in many guises, since the term reflects homes styled after those in many countries; English Tudor, French Country, and Dutch Gable, to name a few. Beyond the country of origin, there's also the period of history from which the style emerged; Georgian, Victorian, Greek Revival; the list is almost endless. The homes shown in the collection below feature elements inspired by those found in countries across the Atlantic.
French Country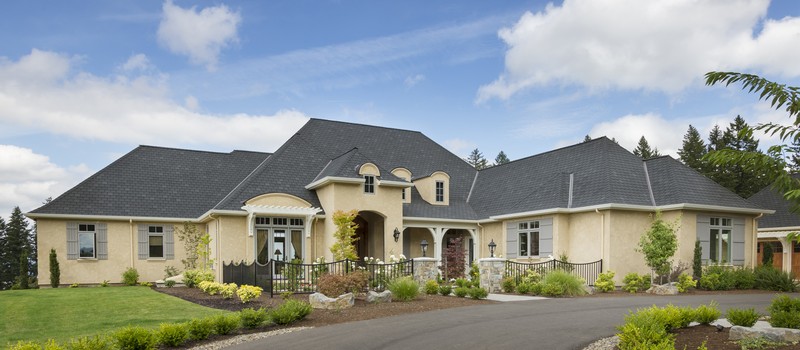 French country homes often use brick, stone, or stucco exteriors and large roof lines, (sometimes with balconies) to create a French 'chateau' feel. With its delicate masonry designs, the French country house is reminiscent of the rural French countryside.
Storybook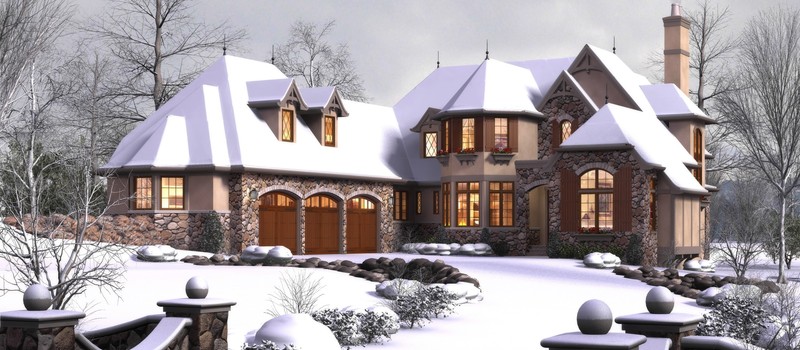 Live a fairytale life in a storybook home! Most storybook homes are based upon a fanciful interpretation of medieval European homes, or traditional English cottage style, with some fantastic exaggerations. Storybook homes are often constructed to appear as though built up gradually over time, one addition per hundred years or so, or built primarily out of stone with battlements and turrets to resemble a castle. Have fun with your dream home and check out these great designs!