Copyright Information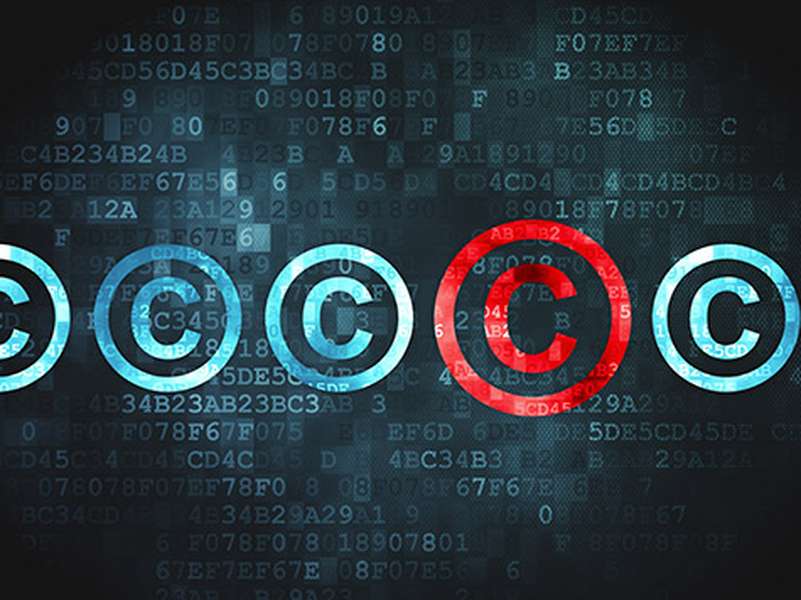 Thank you for allowing us to be part of your home building team! We appreciate your business and want to take this opportunity to ease any worries you may have and explain important information about our copyrights.  Protecting our intellectual property is an important aspect of maintaining the integrity and quality of our products, but we do so without hindering or obstructing regular order of business as much as humanly possible. By providing you with the facts, we hope to clarify any confusion and help you to avoid any inadvertent infringement of the law. 
Just like books, movies, and music - federal copyright laws protect the intellectual property of architects and home designers by giving copyright protection to home designs, house plans and any other created works, including artwork and renderings. Copyright laws prevent anyone from reproducing or reusing plans or designs without written permission from the copyright owner.
What part of your work is copyrighted?
All of it! It is illegal to create construction drawings of existing home designs found in any plan book, on the Internet, or by any other methods. It is a common misunderstanding that it is permissible to copy, use as a base, or change a floor plan or design found online or in any publication without purchasing the rights to use the design from an official source. Many people think that if they mirror the plan, change the windows, or modify a certain percentage of the design it makes it unique. It does not. Derivatives of an original design are also protected by law. Protections for intellectual property even go beyond copying drawings.  For example, it is also illegal to copy the design of a constructed home by just walking round it sketching, even if you have never seen the plans. If you want to base your home on the design of an existing home or a design you've seen, a license to use the design must be purchased from the authorized source.
What do I actually get when I buy plans from you? Do I buy the design outright?
No, the design of the home and all rights to it remain the property of Alan Mascord Design Associates Inc. You are actually purchasing a license to build a single home of the design represented in the construction documents we supply.  If you wish to build the design multiple times, we can supply a special multi-use license, which allows you to deviate from the restrictions of our standard one time use license.
Well what if I need to make changes to the design?
You may want to make some revisions to adapt our design to your specific needs, and some states require that permit documents are stamped or even redrawn by a professional licensed in that state. Even if you make modifications to a copyrighted design and/or have the plans completely redrawn, the modified design is not free from the original designer's copyright. Also, the sale and reuse of the modified design is prohibited.
OK, I'm not changing the design, but Im going to build another one so can I just buy extra plan sets?
Sorry - The purchase of additional sets of plans does not give you the right to construct more than one home. You would need to obtain a second license to build by purchasing a "Repeat" package.  Repeat Plan packages come with their own license to build.
What is the minimum purchase I need to make to build a home?
The purchase of marketing images, flyers, or even bidset plans does not provide you with the license to build a home. Study sets and bidsets are stamped "not for construction" and are for reviewing the design and obtaining bids to build a home before you make the decision to go ahead with construction.  Once you know you are going to build the home, you need to purchase a construction package, which is a license to build.  We have made the upgrade convenient for you, and take the amount you paid for your bidset as payment towards your construction package.  We offer both paper and digital construction packages.  One of these would be the minimum required purchase to build a home.
Is my builderresponsible for making sure I avoid copyright infringement?
Any party who participates in the violation may be deemed responsible whether you were aware of the copyright or not. Ignorance of the law is not a valid defense.  If you are the homeowner make sure the design you're presented with comes from the original source.
Five Steps to Avoiding legal Action:

1. Don't copy designs or floor plans from any publication, electronic media or existing home. If you're working with a designer on ideas for your new home  - let them know you where your ideas came from, and make sure they purchase required licenses.

2. Refuse to be part of any illicit copying or use of designs, derivative works, prints, or design features by being certain of the original design source.  If you''re a draftsman, make sure you purchase rights to use the design before creating any construction documents.

3. Don't use plans to build more than one home.  Know that you're purchasing the license to build a single home.  The actual documents provided to do so are really superfluous. 

4. Buy enough sets of plans to build your home without photocopying extra sets.  If you purchase paper plan sets, you should have enough original prints to build your home.  If additional sets of plans are needed for estimating or construction, please contact us to purchase additional sets at a nominal cost. Copy shops are prohibited from making copies of home plans.  Legitimate copies can be made from reproducible vellums or digital construction sets. 
What else should I know?
The plans may not be used by, transferred or resold to another person. Your payment of a fee for use of the plans we provide does not transfer any right, title or interest in the plan documents, except as provided in the license agreement. You may loan all or any part of your home plans to third parties including associates, contractors and sub-contractors, but only as is necessary to assist you in the construction of the home depicted by the plans.  It is important for you to retrieve any copies given to subcontractors when they have finished with them.
Are there penalties for infringement?
Penalties for copyright infringement can be quite severe. Violators may be required to pay statutory damages up to $150,000 per infringement, or actual damages plus all profits made from the construction of the home - plus attorney fees.  While we're thankful occurrences are rare, we always take action against copyright infringers.
We hope this information has been helpful. We value your business and appreciate your support in protecting our work. If you have any questions or concerns, please call our office at (503) 225 9161