The Galloway
Constructed with an eye for perfection and a proclivity for recreation and nuance: this pristine, architectural masterpiece is a residence unlike any other. Featuring nearly 10,000 square feet of completely tailored living spaces, this 6+ bedroom estate features European styling inside and out. With a picture perfect porte-cochere, sweeping back porch (and upper floor balcony), multiple winding staircases, a music hall, exercise room (complete with sauna), bar, four car garage and more: this home's impeccable finishes include dome, tray and coffered ceilings throughout.
Architectural Styles Associated with this design
European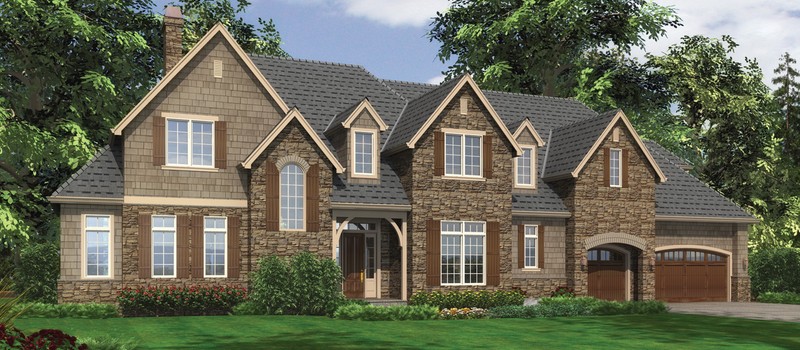 Some of the features of this home are 'European'. European homes come in many guises, since the term reflects homes styled after those in many countries; English Tudor, French Country, and Dutch Gable, to name a few. Beyond the country of origin, there's also the period of history from which the style emerged; Georgian, Victorian, Greek Revival; the list is almost endless. The homes shown in the collection below feature elements inspired by those found in countries across the Atlantic.
French Country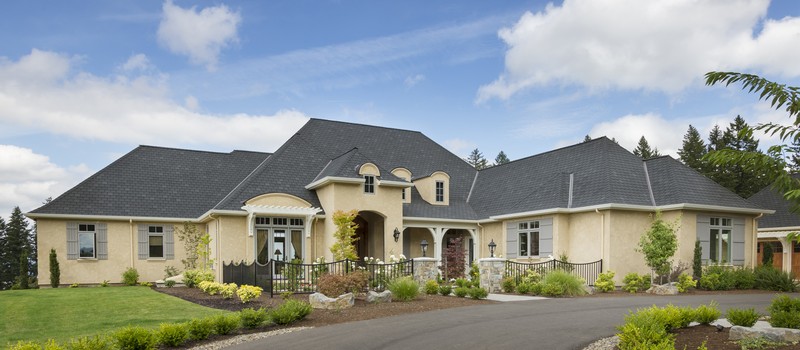 French country homes often use brick, stone, or stucco exteriors and large roof lines, (sometimes with balconies) to create a French 'chateau' feel. With its delicate masonry designs, the French country house is reminiscent of the rural French countryside.