The Pineville
A brawny, lodge-style retreat, this home will enhance even the most picturesque setting. Starting with its rugged exterior, the home's shake shingles, wood garage doors, and gable-end brackets join with a stone-accented foundation and a sturdy entrance with flared columns to set a casual tone. The informal air continues inside, where the living spaces - including the kitchen - are visible from the foyer. The wide-open floor plan shares light that spills in from a dormer above the foyer, from two-story great room windows, and from French doors and corner windows in the kitchen. Built-ins and amenities augment the living areas, including a kitchen island and niche, great room bookshelves, and columns around the foyer. Appropriately, such openness doesn't extend to the bedrooms, three of which are clustered together at one end of the home and further separated by hallways. The master suite has a private door to the backyard, as well as two walk-in closets. A fourth bedroom with a private bath and living space is above the three-car garage. Accessed from the kitchen, this space is ideal for an older child or college student living at home.
Architectural Styles Associated with this design
Craftsman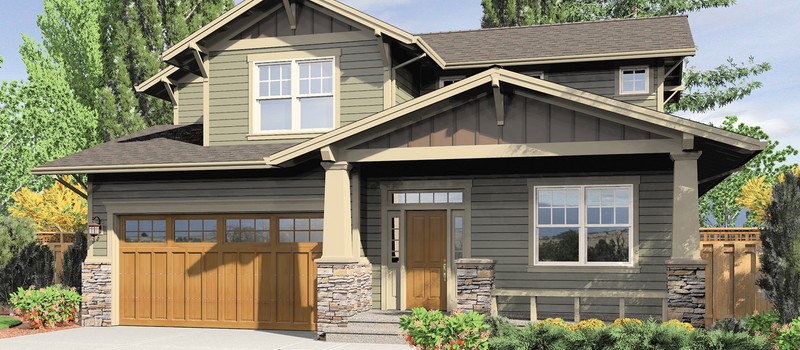 The Mascord collection of craftsman house plans highlight features that were first introduced with the Arts and Crafts movement, which thrived from 1876-1915, and continues to be celebrated today. These homes have great curb appeal, lots of detail and the amenities you need for modern living. Check out the collection for more great home designs.
Lodge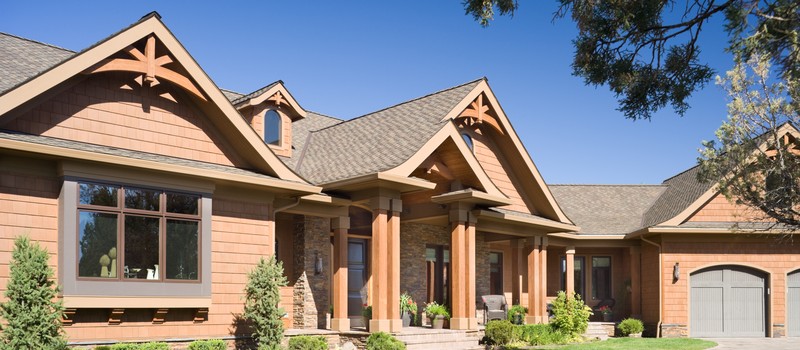 Our Lodge house plans are inspired by the rustic homes from the Old West. Whether you're looking for a modest cabin or an elaborate timber-frame lodge, these homes will make you feel you're away from it all (even if you live in the suburbs). The homes rely on natural materials for their beauty. Among the materials used are heavy timbers, wood siding, stone, gable end braces, and cedar shakes. While different in theme, each design promotes a rustic feel that will effortlessly blend with verdant landscapes and mountain vernacular. The floor plans promote outdoor views, making them ideal for sites with mountain vistas, cityscape scenes, and lakeside access.