The Bucklebury
This wonderful day use accessory building goes hand-in-hand with Plan 2470 - The Rivendell Manor, constructed by BC Custom Homes in the 2012 NW Natural Street of Dreams home show, in Portland, OR. It's a wonderfully whimsical cottage, where you can sit outside with your favorite conjurer smoking pipe weed and drinking flaggons of ale, or holed up inside hiding from pesky relatives. Ideally suited for placement in a quiet corner of your landscaped back yard, the Bucklebury features a detailed storybook cottage exterior which would not be amiss in the pages of the world's greatest epic. An outdoor accessible storage shed, front porch, multi-function room and bathroom conveniences make this out building the envy of many a potterer, mischief and muddler.
Architectural Styles Associated with this design
Cottage
This home is typical of the cottage style. In modern usage, a cottage is usually a modest, often cozy dwelling, typically in a rural or semi-rural location. However there are cottage-style dwellings in cities, and in places such as Canada the term exists with no connotations of size at all (cf. vicarage or hermitage). In the United Kingdom the term cottage also tends to denote rural dwellings of traditional build, although it can also be applied to dwellings of modern construction which are designed to resemble traditional ones ("mock cottages").
European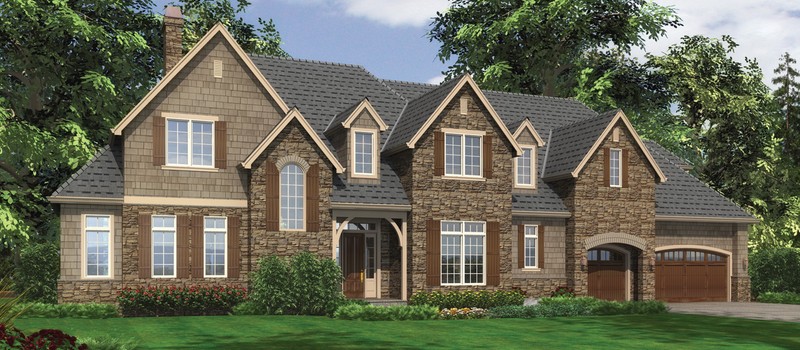 Some of the features of this home are 'European'. European homes come in many guises, since the term reflects homes styled after those in many countries; English Tudor, French Country, and Dutch Gable, to name a few. Beyond the country of origin, there's also the period of history from which the style emerged; Georgian, Victorian, Greek Revival; the list is almost endless. The homes shown in the collection below feature elements inspired by those found in countries across the Atlantic.
Storybook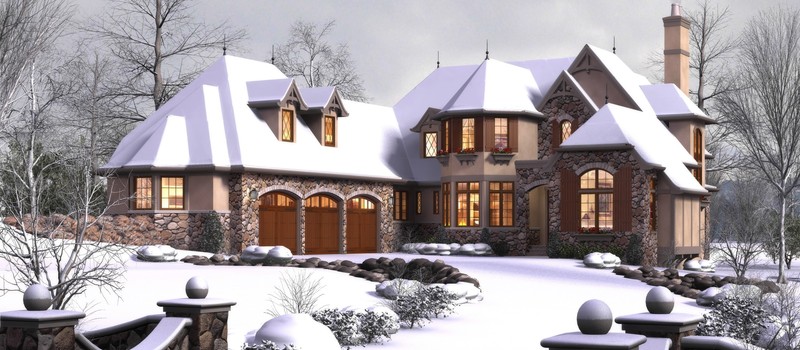 Live a fairytale life in a storybook home! Most storybook homes are based upon a fanciful interpretation of medieval European homes, or traditional English cottage style, with some fantastic exaggerations. Storybook homes are often constructed to appear as though built up gradually over time, one addition per hundred years or so, or built primarily out of stone with battlements and turrets to resemble a castle. Have fun with your dream home and check out these great designs!