NW Natural Street of Dreams - A History of Mascord Award-winning Designs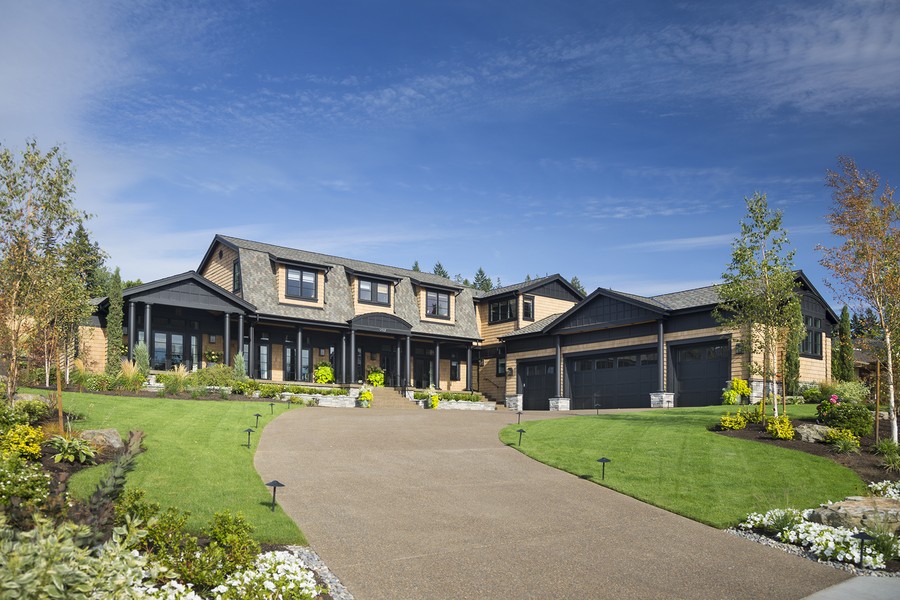 Inspiration: It's rarely easy to come by. Fortunately, if you're looking for home design inspiration and you live in the Pacific Northwest, the NW Natural Street of Dreams show can provide dozens of brilliant home ideas. The Street of Dreams is a showcase where local designers, contractors, and interior designers can display their brightest imaginings. The show teaches attendees to dream big, with luxurious, and sometimes eco-friendly home plans.
Produced by the Home Builders Association of Metropolitan Portland, this is the 38th year that the Street of Dreams has been built. This is the 18th year that Alan Mascord Design Associates has participated in the Street of Dreams; this year's house plan design will be the 31st we've contributed to the event. Last year, we designed the fanciful and glamorous Rivendell Manor.  In previous years, we've featued designs of all styles - from Cape Cod to Contemporary. You can find a collection of homes here: Mascord Designs featured in the NW Natural Street of Dreams.
This year, Eric Schnell, our Design Director, designed the Two Thousand Thirteen home. Built by TTM Development Company, this home is 5,297 square feet, and features 4 bedrooms and 4½ baths. Some highlights of this luxurious house plan:
A hobby/mud room with a built-in custom wrapping station, plenty of built-in storage, and a custom island that's perfect for doing homework and making crafts.
A custom lighted pot rack that's sure to wow every avid chef.
A vaulted outdoor living space with a fully built-out outdoor kitchen, a generously sized fireplace, and outdoor heaters for year-round usability.
This year's NW Natural Street of Dreams is located in the Stonehenge Terrace neighborhood of West Linn. It will feature nine homes, each on an acre-sized lot. The show opens on July 27 and runs through August 25th. The featured homes are available for viewing everyday between 10am and 9pm; on-site ticket sales end at 7pm. Tickets are $15 each, and available online. For more information on the NW Natural Street of Dreams, you can call 503-684-1880, or visit streetofdreamsPDX.com. We hope you have the chance to view the incredible home plans in the NW Natural Street of Dreams—especially the Two Thousand Thirteen house plan that we designed.