Best Practices for Adding a Deck to Your Single-story House Plan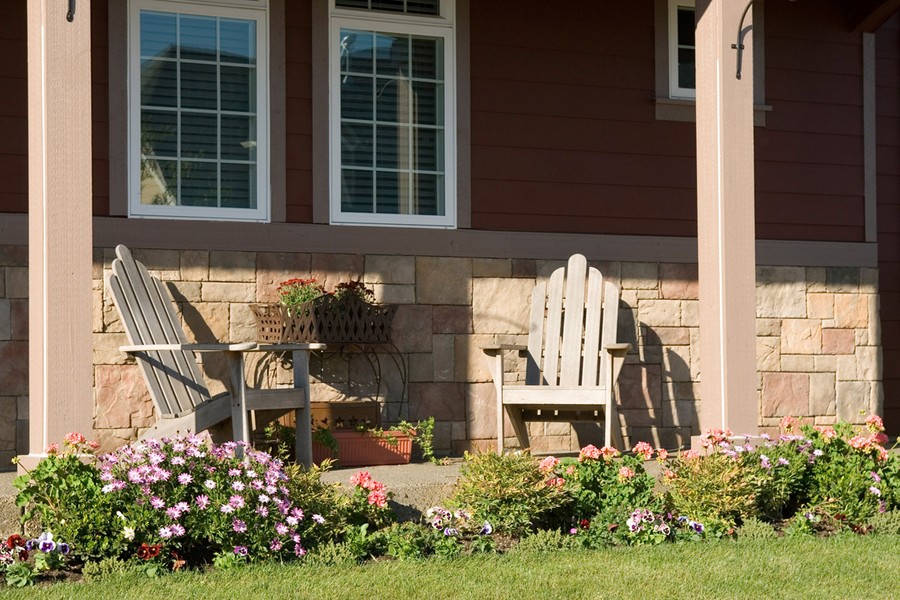 A ground-level deck is generally safer and easier to build than a multi-story deck. For homeowners of both multiple and single story house plans, a deck can add usable space while bringing a respectable ROI. If you're thinking of adding a deck to your single story house plan, the following tips will provide an overview of the main considerations you'll want to keep in mind.

Placement of Decks on Single Story House Plans
Typically, homeowners choose to locate decks directly off of shared living areas, such as the kitchen, living room, or dining room. This approach is great for access and flow, but it is only one of several considerations:

Sun, Shade, and Wind. Which location will be the most comfortable during prime usage hours? If you live in a hot climate, you'll want to place your deck in a place that gets afternoon and evening shade (assuming that's when you'll use your deck the most.) The opposite would be true for colder climates—a sunny location will make your deck more appealing even when it's a bit nippy outside. Finally, homeowners in windy locales will do well to place their decks in protected zones.

Views. Few experiences are as enjoyable as savoring a stunning view on your own deck.

Privacy. If you're building a deck around a pool or hot tub, privacy is an important consideration. If no part of your home's exterior feels private, consider adding fencing, lattice, or living privacy screen (think shrubs) to create a private oasis around your deck.

Of course, usage, proximity to the house, and the location of trees are also key considerations. Most decking contractors can build around trees. The most important consideration for your deck design is how your family will be using the deck, and where you can place the deck to maximize enjoyment.

Deck Material Options
Pressure treated wood is typically the least expensive decking option ($16-$18/square foot); but the chemicals in it make for especially nasty splinters. Cedar and other naturally rot-resistant timbers are on the next price tier, at $18-$22 per square foot. You can stain wood to almost any color you'd like, but you'll also need to refinish a wood deck every year or every other year to keep it looking new. Composite and PVC/vinyl decking is more expensive ($20-28/square foot), but it requires virtually no maintenance, and it will not warp or splinter. The most expensive option: Ipe and other tropical woods ($23-$30/square foot), which are very low-maintenance, and extremely long lasting.

Adding Deck Amenities
Deck railing, lighting, and built-in seating and storage are optional when adding a deck to a single story house plan. However, because these aspects tend to add a polished look to a decking area, we recommend incorporating them into your deck design. Wood decks can be outfitted with built-in storage benches, with seats that flip up to store cushions. Railings are a great idea for all ages; they'll keep young and old alike safe. Lighting will make your deck more appealing throughout the year. Most deck material manufacturers offer their own lines of railing and lighting; contact your local decking professional for more information on which deck amenities will best complement your home and your needs.

For an experienced builder, an 8-foot by 10-foot ground-level deck may be built in a weekend. Novice builders should partner with experienced friends, or bring in professional deck builders. When it comes to choosing your single story house plan, our house designers can help you find a plan with an ideal outdoor living area.

Note: The home shown above is The Odell House Plan 1153.