How to Browse House Plans on Your iPad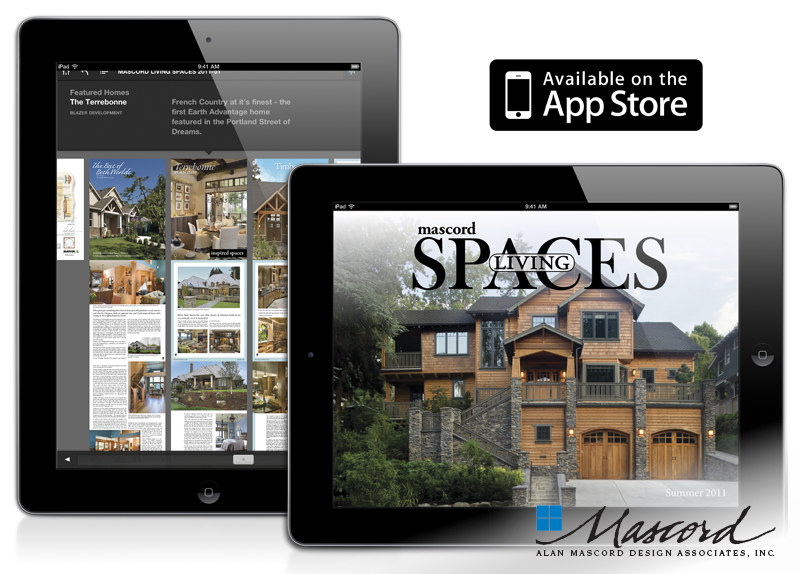 Browsing through house plans can be a time-consuming and often tedious task, requiring prospective homeowners to spend hours glued to the computer. However, a new iPad app allows home buyers, builders and anyone else who works with pre-designed home plans to access a full database of high-quality house plans from just about anywhere.
The Mascord Living Space iPad app is a free, easy-to-use and portable way to access hundreds of home designs from one of the nation's leading creators of pre-designed house plans. Here's a look at some of the features included in the Mascord Living Space iPad app:
360-degree views. Flat photo images and floor plan sketches can provide a basic grasp of what a home design has to offer, but it can't effectively convey how the space feels. To remedy this deficiency, the Mascord iPad app includes 360-degree rotatable photo renderings of popular house plans.
Home design articles. Choosing home plans for your construction project is a dynamic and creative process, requiring home buyers to consider their needs from a variety of angles. To help get the creativity flowing, the Mascord iPad app includes a collection of home design articles and customer stories filled with inspiration.
User-friendly interface. The Mascord Living Space iPad app is designed to make searching for house plans as easy and painless as possible. Its user-friendly interface includes a table of contents, page thumbnails, and even a story view.
This app is a revolutionary new way to browse home plans, for builders and prospective homeowners alike. Choosing house plans can be a cinch when you have all of these resources at your fingertips, wherever you go.
UPDATE: Since this article was published, Apple has removed webapp directory listings from their site, and we no longer support the Plan Finder app. Please use our website search tools to find the perfect home design for you and your family.