Choosing House Plans: Understanding Architectural Styles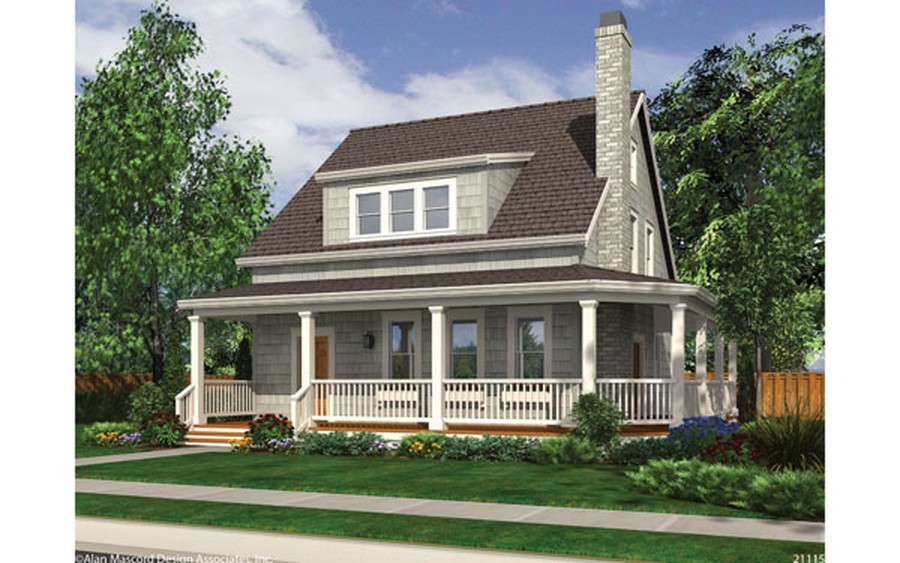 Just as American English is rife with expressions borrowed from other languages, American residential architecture borrows from styles first invented across the globe. Some styles, such as the Cape Cod and ranch homes, originated right here in the United States. Others, including Mediterranean and French Country, were imported from other cultures. America truly is a melting pot of architectural modes, and American homeowners have embraced many different housing styles and while adding their own unique touch.
From Spanish to Craftsman, home plans are available in a plethora of styles. To help you find the perfect house plans for your family, here's a look at what makes some of the most popular unique styles:
Cape Cod.
British colonists brought the Cape Cod style with them when they settled in New England. Today's homeowners will find many modern updates to this sturdy 17th-century style. Originally, Cape Cod home plans were designed to withstand harsh New England winters; they had steep roofs for easy snow removal, single-story designs and a central chimney. Today, many builders add modern touches to Cape Cod house plans, such as dormer windows and rear garages.
Coastal.
As you can probably guess, the main feature tying together all coastal house plans is a focus on features that blend in well with a beach lifestyle. Rows of large windows, especially for rear views, are typical in coastal home plans. Raised foundations are also common – higher foundations protect coastal homes from high tides and rising seas.
Colonial.
Colonial house plan styles stem from homes built in the 1600s through 1800s in America. That is a huge date range, and there are many different styles within the Colonial designation. For instance, a home may be called French Colonial, Spanish Colonial, Dutch Colonial or German Colonial. Each of these styles will have its own country-specific variations. For instance, because Dutch homes were traditionally built with stone and brick, Dutch Colonials in the United States are usually built of these materials as well. Colonial Spanish home plans, on the other hand, often feature interior courtyards. Still, despite these alternatives, a few traits tie together all Colonial homes – namely, chimneys on both ends of the home; a rectangular shape overall; gambrel or barn roofs; and large, square rooms on all levels of the home.
Contemporary.
Homes done in the contemporary style lack historical inspiration; instead, they are influenced by modern housing preferences. Contemporary house plans often feature large swaths of windows, dramatic rooflines, open spaces and asymmetrical designs.
Craftsman.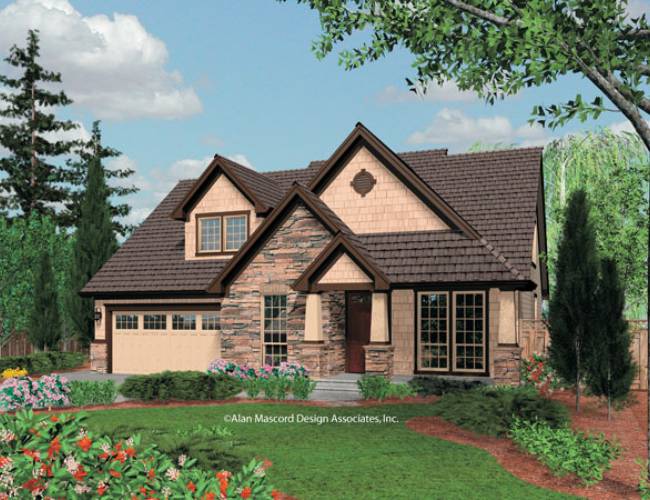 The craftsman style overlaps with another housing style, the bungalow. Craftsman home plans often feature decorative wood trim, wrap-around porches, exposed roof rafters and low-pitched gabled roofs. The bungalow is a specific type of Craftsman; home plans for bungalows often call for a lower gable sheltering a porch, horizontal wood shingle siding, and low stone pedestals with columns.
European.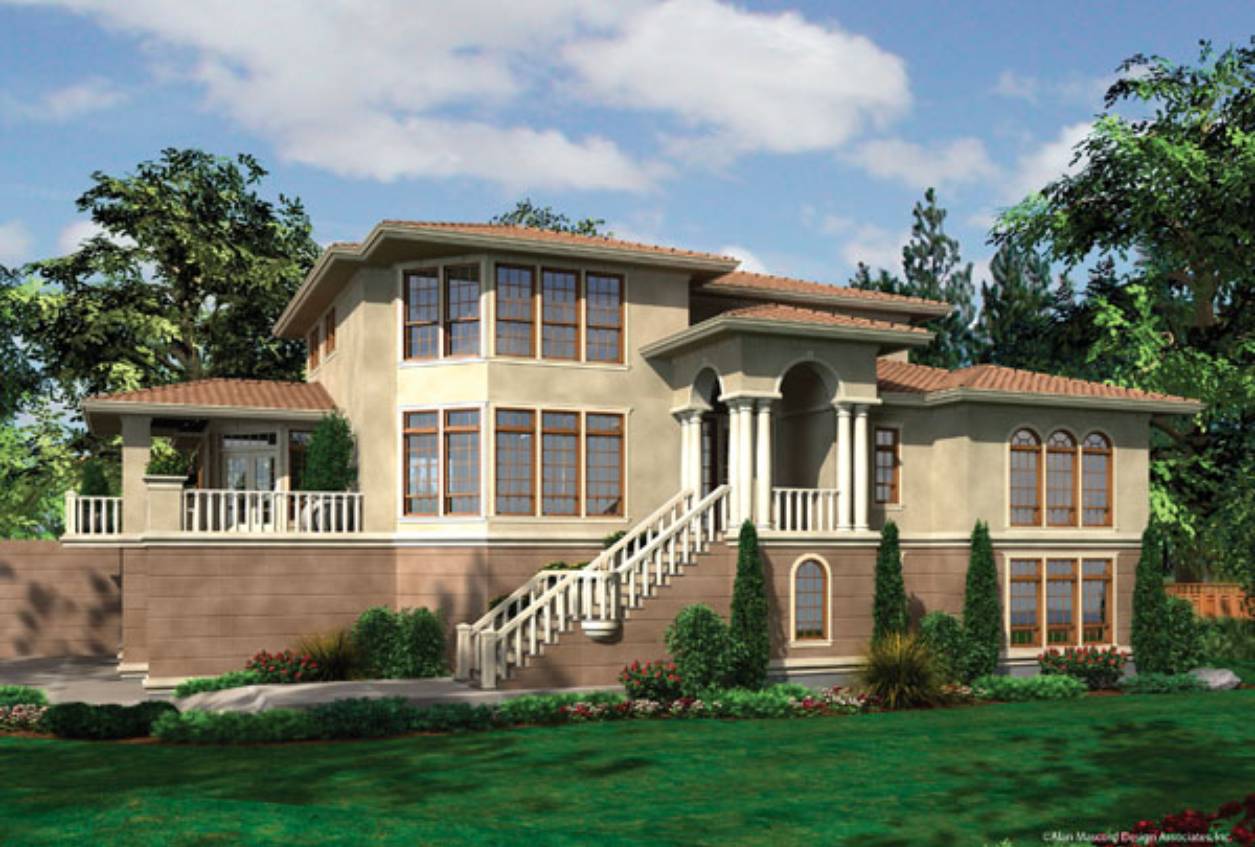 This is another style that encompasses many different varieties. Spanish home plans, for instance, may be considered European in style, as may Italianates, French Country and Georgian homes. Basically, any home that is influenced by a European style fits into this category. In general, European styles include brick, stucco or stone exteriors. Palladian windows from Italy may be combined with arched openings from Norman France in a single European home design. Spanish home plans, on the other hand, may include low-pitched clay tile and terracotta ornamentation. Basically, any design inspired by a European country fits in this category.
Prairie School.
The Prairie School style was created by a group of architects in Chicago in the early 1900s. Frank Lloyd Wright is probably the best-known designer in this style. Prairie School house plans blend in well with surrounding landscapes. They feature low, long lines; an indoor/outdoor focus; overhanging eaves; and rows of square windows. Finally, Prairie-style homes lack ornamentation; they are sleek and simple in design.
Ranch.
Homes built in the ranch style typically have a long, low profile and large windows. This style became popular in the U.S. in the 1920s, when it was adopted in many tract housing developments. The simple, rectangular ranch style is gaining popularity today; many modern homeowners like the way ranch homes are free of excess ornamentation. Furthermore, because ranch-style homes usually contain everything you need for living on a single story, they are considered excellent age-in-place designs.
Victorian.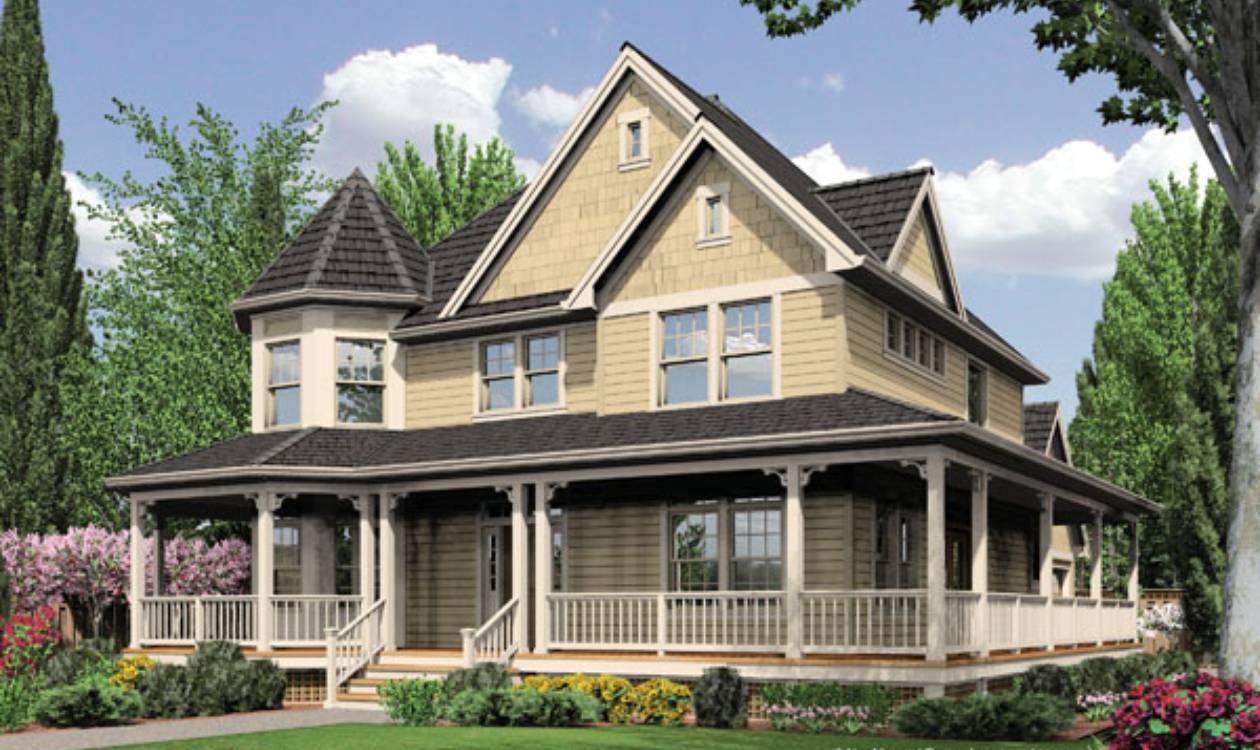 The Victorian style reigned in Britain and America from 1825-1900. Victorian house plans are still popular today. Generous decoration adorns Victorian houses; they may feature gable trim, corbels and bright exterior paint variations. Victorian house plans may also include sweeping verandas, two-story turrets and decorative railing.
By understanding the differences between styles, you can choose the right home plans for your family. Whether you choose Craftsman home plans or a more contemporary design, your home will contribute to the melting pot that is American architecture.