Family Friendly Home Design Features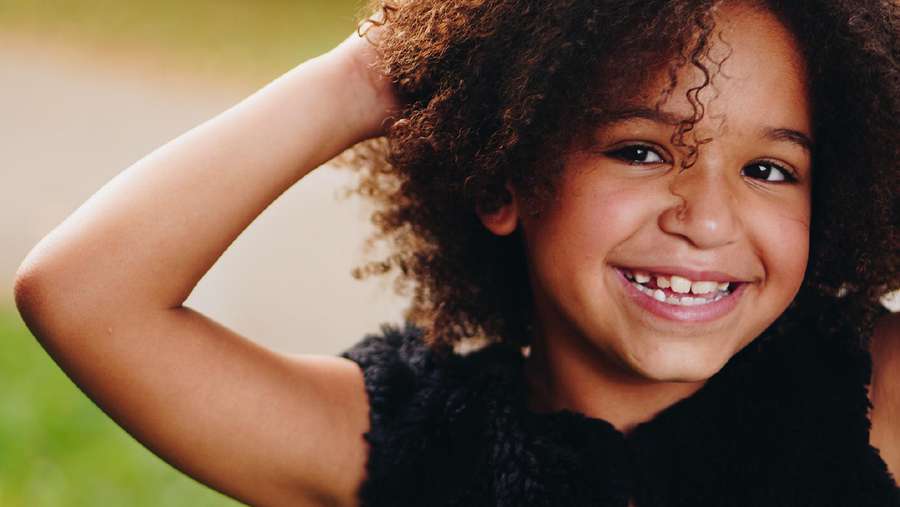 If you're building your home for just yourself and a significant other, it probably won't matter if you go for a totally chic house plan that is not all that kid-friendly - but if you already have children or plan to eventually, it is best to find a home design that is family-friendly and boasts logical features that meld well with kids in the house.
Check out some of these features to look for in a family-friendly home design so you and your loved ones will be comfortable at home for the long term.
A Mudroom
Kids are definitely not as attentive to what they bring in with them on their shoes, and this alone can create a nightmare in your new home. A mudroom is like a catch-all place between an entryway and the main part of the house. For instance, some people choose to incorporate a mudroom just off of the entryway at the front door where kids can drop their shoes, hang their coats, and leave the dirt brought in so it's not the first thing people see when they come in.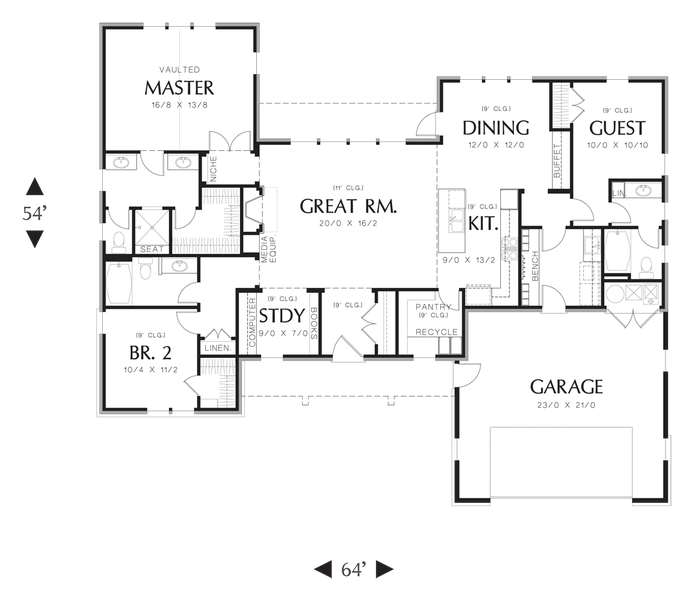 Plenty of Built-In Storage Space
Families tend to have greater storage needs than just a couple or a single individual. All those mementos you want to keep, toys that simply must be held onto, and other things that come along with children will need a place to go. Built-in storage is a must in a family household, so don't skimp on storage space in the form of closets, built-in shelving units, or even a basement.
Plan 22157AA with its large attic/storage space is a good example of a design with extra storage space.
An All-Inclusive Kitchen That Serves As a Place to Cook, Eat, Gather
More than 32 percent of families spend 20 minutes or less eating dinner, and lunch or breakfast can be even shorter. You will spend more time grabbing a meal while gathered in the kitchen than creating an elaborate dinner set up in a formal dining room. Therefore, the kitchen in your family-friendly home really should be all-inclusive. In other words, an adjoining dining area, or a breakfast bar center island with seating are fantastic choices.
Flexible Rooms That Serve Multiple Purposes
Remember that your children and your family's needs will grow and change as time goes by. Eventually, you may have more children, or existing children will grow up and have different needs for space. Look for home designs that have flexible spaces with rooms that can serve dual purposes over time. For example, a playroom should easily be convertible into a study or craft room down the road.
Centrally located flex rooms like this one in plan 22198 offer many versatile uses. Due to its location it can be anything: media room, play room, crafts, office, or in-home school. Due to its location, it's easy for parents to keep an eye on things while preparing dinner too!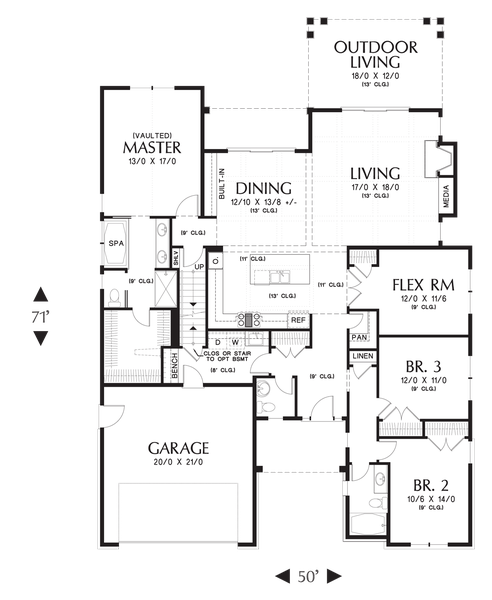 Floor Plans with Entertainment Areas or Family Rooms
An open floor plan is nice; it can help with heating and cooling and even add an element of architectural flair. However, before you go with an open floor plan that conjoins areas like the dining room, entertainment area, or living room into one large space, there is one thing to consider: kids are noisy, families are noisy. Having enclosed rooms will go a long way to block out noise when kids are gaming away in the living room, you have a group of friends in the dining room, or you're trying to watch your fave show in the entertainment area while kids play in the room next door. 
Some great plans with family friendly entertainment spaces:
If none of these suggestions work, don't forget you can still use our extensive house plan search tools, or call the office and we'll help you find the perfect plan to fit your needs. Happy hunting!