Weyerhaeuser TrusJoist - Predesigned Floor Systems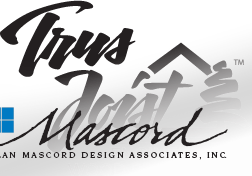 When You see the TrusJoist logo displayed on a plan page it indicates that a TrusJoist Floor System is pre-designed and available for immediate delivery with your construction document package. Save time when using engineered lumber by presenting your Weyerhaeuser TJI supplier with pre-designed drawings and specifications, available free-of-charge. Simply let us know you would like the TrusJoist layout for your home when you order the construction documents, and we will include the layout and specifications for the home.
Why do we do this?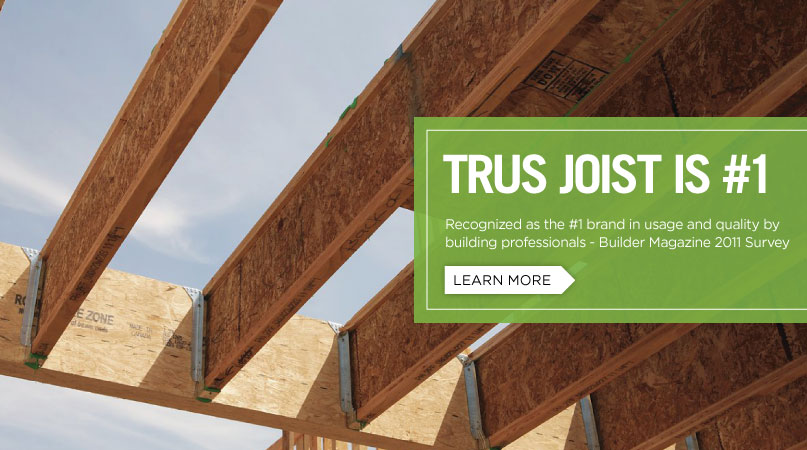 Quality is important to Alan Mascord Design Associates Inc. When a homebuyer walks into a home, does the floor bounce a little, or does it squeak? That's because there's more to floor performance than just meeting code. Meeting homebuyer's expectations is what counts. TrusJoist products give you the ability to fine–tune floor performance so you can increase satisfaction while also cutting labor and material costs.But it's even more than that.
Now one phone call connects you with your point person, someone who leads a coordinated sales team that can provide all the product and sales support you need. This single point of contact means fast access and fast answers, putting dealers in a much better position to help their builder customers. Dealers also have access to software so they can optimize structural performance and cut jobsite waste. For builders, the deeper inventories and improved delivery tracking means their crews won't be sitting around waiting for material. And if problems do arise at the job site, your TrusJoist team has the power to resolve them. TrusJoist helps dealers and builders run their businesses more efficiently and build better-performing homes. So when you get down to the simple facts, helping build homes that people want to buy is what TrusJoist is all about.
Integrated from start to finish.
We'll help clean up your desk by streamlining processes and cutting your paperwork. We'll introduce you to an integrated structural frame solution that will take home construction to a new level of efficiency and performance. Companies have claimed to have "whole house" solutions before, but ours is well beyond anything currently available.
Contact TrusJoist
Weyerhaeuser TrusJoist
Phone: 888 453 8358
Email: TrusJoist@weyerhaeuser.com