4 Home Plans with Amazing Mud Rooms
The perfect mud room has many great features, not the least of which include storage, space for laundry and amenities like utility sinks. If you're looking for a house plan that has a smart mud room, check out the following designs. Each plan features mud rooms that are both practical and beautiful.
The mud room in this home plan is nothing short of amazing. It starts with the multiple access points – from the garage, the patio and the living-dining area. For extra storage, there are built-in cabinets flanking the washer and dryer. A spacious counter with sink gives you a place for cleaning and folding laundry. With a bench seat and nearby closet, it's easy to keep shoes and jackets organized. Access to a half bathroom means that you don't need to track dirt throughout the house when coming in to use the facilities.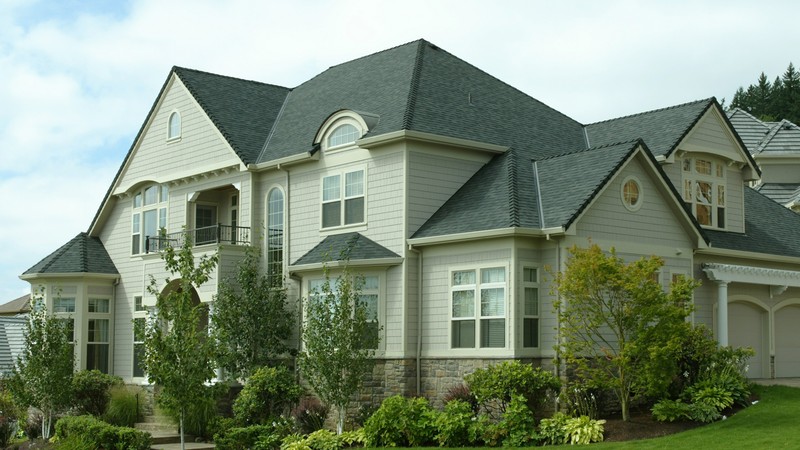 The Tasseler has an extraordinarily functional mud room – and a small grooming are for your pets! In the main mudroom, you'll find a half bathroom, the washer and dryer, counters, two sinks and loads of storage space. This area also gives you access to the pantry, which makes it easy to bring groceries in from the car and put them away. In the dog grooming station, you'll have everything you need to clean muddy paws or give Fido his weekly bath.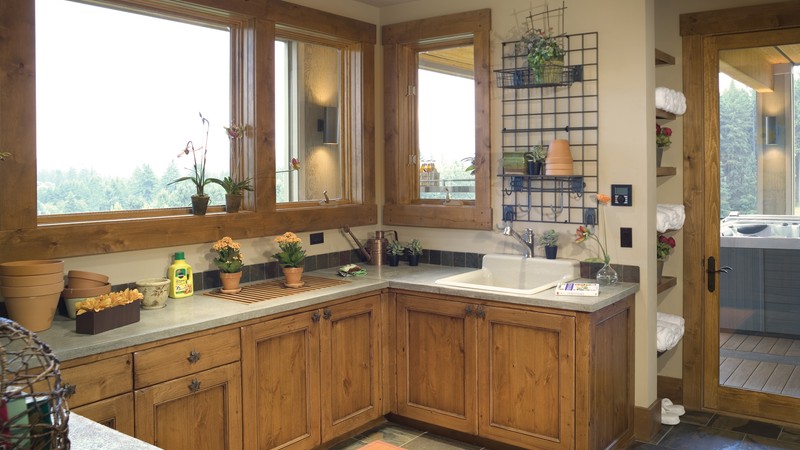 The Benedict is full of conveniences, especially when it comes to the mud room and laundry area. The mud room is accessible from the outdoors and from the garage. Inside, you'll find a bench and closet along with plenty of space to add custom cabinets. Up a small flight of stairs is the laundry room, which features a wraparound counter along with the washer, dryer and sink.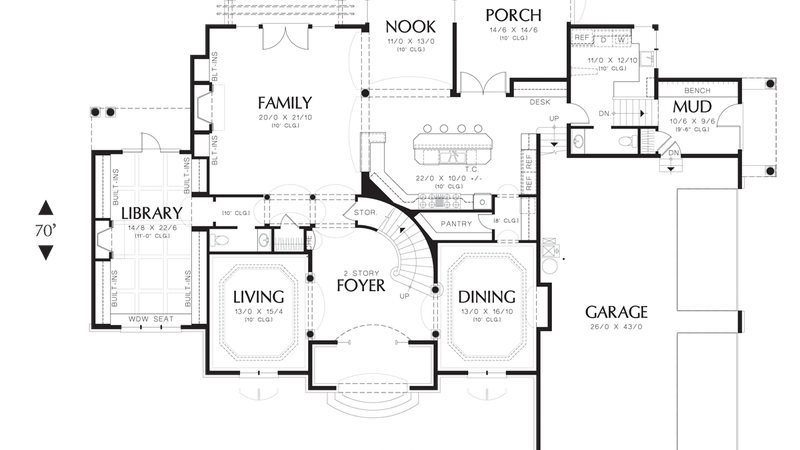 This house plan features a great example of a mud room that is compact, yet feature-rich. Though the room is small, you'll still find a closet, room for storage, the washer and dryer, a utility sink and more. This mud room also highlights the importance of placement. Because it's situated in the central part of the home, it's only a short walk to reach any of the Concordia's other rooms – a real plus if you're heavily laden with groceries or laundry baskets.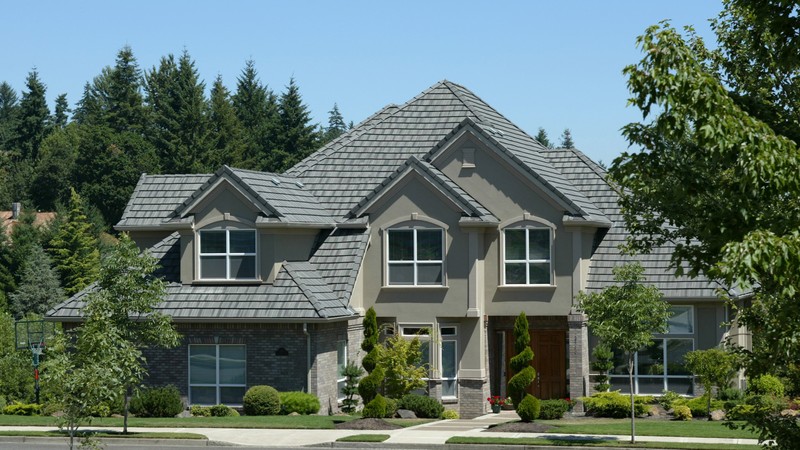 These home plans all show you just how useful a mud room can be, but they're not the only plans that feature versatile mud rooms. Browse our collection of designs for even more great ideas!