Your Kitchen Backsplash: Blending Form and Function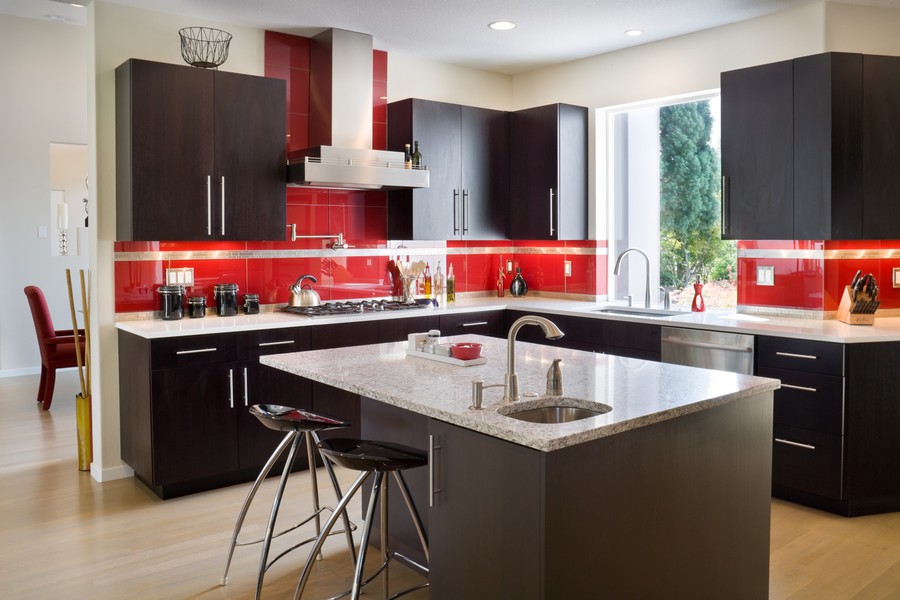 Backsplashes aren't a new thing – in one form or another, they've been around for decades. Early kitchen backsplashes, however, tended to be simple. Made with unadorned ceramic tile, or more rarely, stamped sheet metal, backsplashes were mostly about protecting kitchen walls from damage.
Today's kitchen backsplashes have evolved into something entirely new. With a rich blend of interesting materials and fantastic designs, backsplashes have become a focal point with a purpose. Here are some of the materials that designers are using to reinvent the kitchen backsplash.
Glass
Glass backsplashes come in two different styles. The most popular option is glass tile, and like ceramic tile, you can find it in many shapes and sizes, including handmade tile that blends rustic and modern looks. One of the great things about glass tile is that it mixes beautifully with other materials. In fact, some of today's most interesting backsplash designs rely on the contrast between rough stone and smooth glass.
For a seamless look, sheet glass is the way to go. These backsplashes are extremely hardwearing and easy to clean. Because the underside of the glass is painted, you'll never need to worry about stains or scratched finishes. Designers normally choose bold contrast colors so that the backsplash also serves as an accent wall.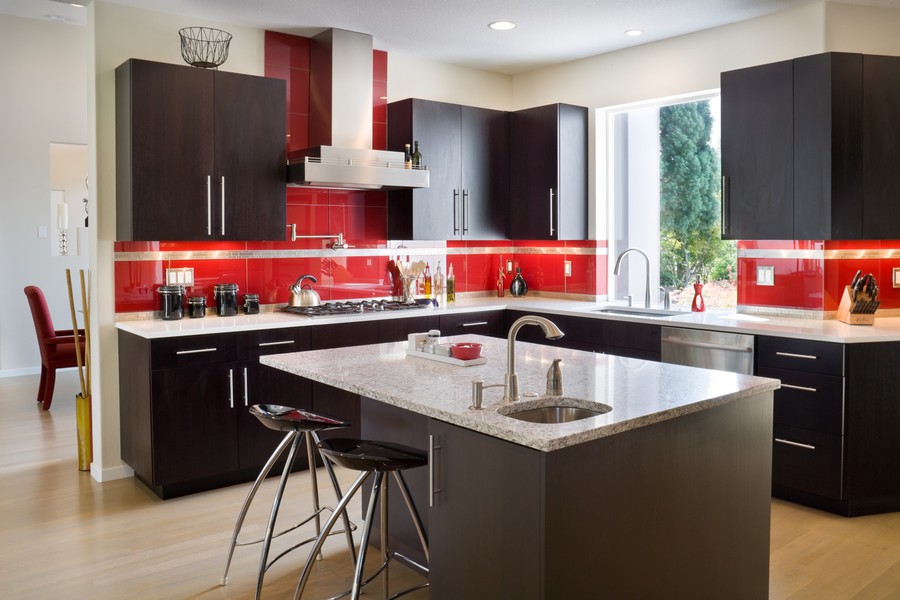 Ceramic Tile
Today's ceramic tile backsplash is nothing like those early tiled walls. The original backsplashes often used only one or two colors, and the tiles themselves had little to no texture or variation in shape and size. Today, tiles are available in every color, shape and size imaginable. And if those choices aren't enough, many designers use ceramic tile to create mosaics and motifs that draw attention to the tilework. You can even have tiles custom made if you can't find them in the shapes, sizes and colors you need.
With a rich blend of interesting materials and fantastic designs, backsplashes have become a focal point with a purpose.
Thermoplastics
If you love the look of stamped bronze, tin or brass, look into PVC backsplashes. These products give you a durable, cost-effective solution to metal, and they come in many different finishes and patterns. You'll find these products marketed as "thermoplastic" backsplashes because of their heat resistant qualities. They're flexible, easy to install, and unlike metal, they won't rust or tarnish.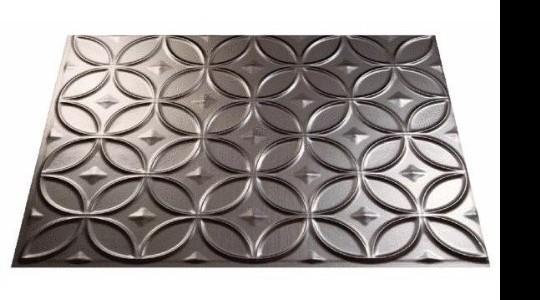 Stone
Like glass, stone comes in both tile and sheet varieties. Granite, marble and quartz are among the most popular solid stone backsplashes. With their high sheen and interesting figuring, they give a kitchen an upscale look.
Tiles are made from several varieties of stone, including sandstone, marble, limestone and travertine. Finishes range from smooth or lightly textured all the way to tumbled stone tile that is meant to be rough and rustic. Smoother tiles look amazing in modern or upscale kitchens, while the textured varieties are the perfect addition to kitchens with natural and old-world themes.
Backsplash materials and designs aren't limited to those we've discussed here. There are many more options available, including wood, stainless steel and pre-formed paneling. Among these materials, you'll find one common trait – each not only serves as a protective covering, but also as a stunning focal point.