Open or Closed? Unique Ideas for Your Home Plan's Kitchen Design!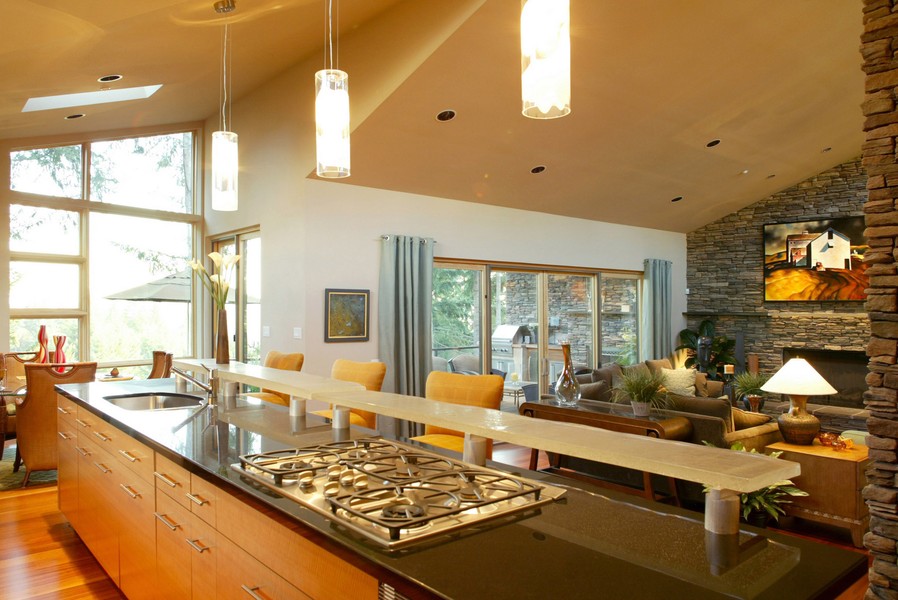 There are plenty of reasons to love open kitchen floor plans—they make it easy to socialize with family and friends, and they make the shared living space feel more spacious. Yet closed kitchen floor plans also have their benefits—they minimize food preparation noise while shutting away culinary messes, for instance. But what if you want it all? Contemporary designers are combining both open and closed kitchens, all in a single, versatile home plan.

Here are a few ways to create a kitchen that can gracefully transition from an open- to closed-floor plan:
Add sliding or folding doors. An open floor plan can quickly become closed if your home plans include sliding doors. For those who love long sight lines, sliding glass doors will work well. Barn doors also work well for this purpose. Sliding doors will make it easy to close off the kitchen to persistent pets or kids, who might get in the way during food preparation.

Hang curtains. This is a great solution for open loft-style house plans. Metal mesh curtains, for instance, can create a clear, elegant boundary around the kitchen.

Partially separate space with a kitchen peninsula. Upper cabinets will add more of a closed feel, while an open space below the cabinets and above the peninsula's counter will allow the chef to feel like part of the social action.

Hide food prep mess with a raised island or half wall. Many of our home plans feature a kitchen island separating the food prep area from the shared dining/living space. With a taller counter on the dining/living side of the island, guests will be shielded from messy preparation zones.

If these ideas seem too costly or difficult, fear not! Our design experts are happy to custom-design your kitchen's floor plan. Or, we can alter an existing home plan according to your needs.

Note: The home shown above is The Norcutt House Plan 1410.