Why Multigenerational House Plans Are Essential for Today's Families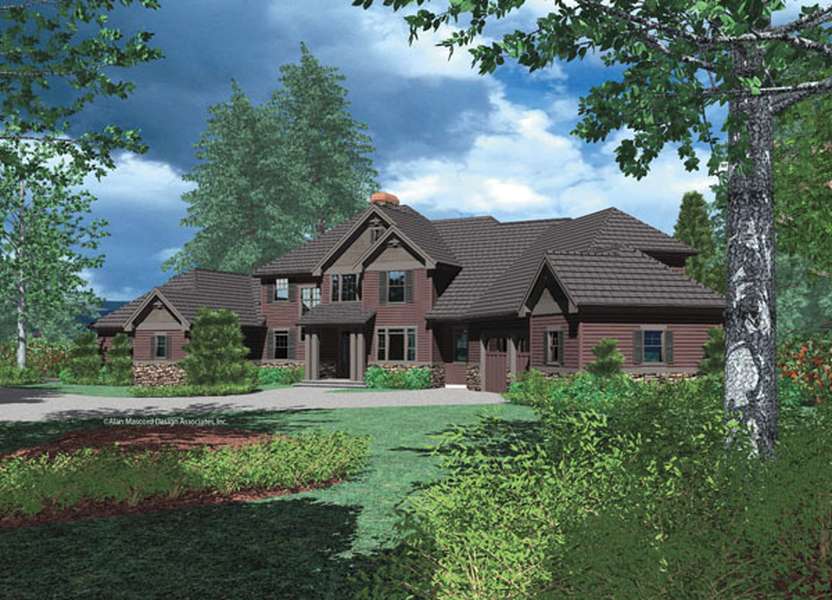 Multigenerational living, once the norm for many families, is on its way back into fashion. Blame it on the Great Recession and resulting unemployment levels; on the increasingly common "failure to launch" afflicting many young adults these days; or on the growing desire among the elderly to have a better quality of life than retirement homes can provide. Whatever the reasons behind it, there's a growing demand for multigenerational house plans as parents and their adult children are increasingly reuniting their families under a single roof.
In 2008, at least 16 percent of families lived in multigenerational homes; that number is almost certainly higher today. To peacefully coexist in such situations, it's essential to create a situation where everyone's independence is preserved; that's where multigenerational home plans come in. Here's a look at why these carefully designed house plans are important for multigenerational households:
Separate but equal living spaces.
In any living situation, the best way to minimize friction between family members is to give them space to be separate. This is especially true for adults, who have a more established need for privacy than children. House plans with dual master suites, for example, allow parents and their adult children to each have their own full-sized master bedrooms and bathrooms, so no one gets the short shrift.
Separate entrances.
Having their own individual entrances to the home can go a long way toward making both parties feel independent and autonomous. Multigenerational home plans with in-law apartments give adults privacy from the rest of the household when coming, going and entertaining guests.
Separate kitchens.
Having multiple cooks in a single kitchen is a common source of friction in multigenerational homes. When the families want to make their own individual eating arrangements, house plans with dual kitchens – or one full kitchen and a kitchenette – can help ensure everyone's needs and desires are met.
Multigenerational living comes with many challenges – most of which can be overcome or minimized by choosing house plans that help ensure the privacy and independence of each party.
Note: The home shown above is The Ingram House Plan 2421.