A Look at Home Designs: Multi-Generational Homes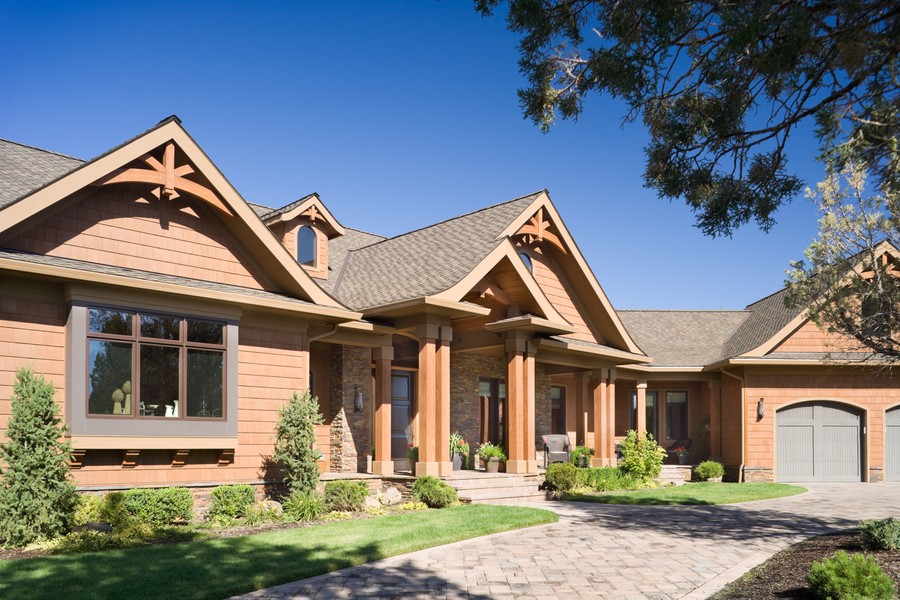 The concept of multigenerational households may seem old-fashioned to many people. In 1900, about 57 percent of U.S. seniors aged 65 or older lived with extended family, but that number declined after World War II, when medical breakthroughs and social programs helped older adults maintain their health and independence longer.
In today's economy, however, it's making sense again for multiple generations of a family to share a household. Whether it's due to college graduates returning to living with their parents or adults opting to take care of their elders rather then moving them into nursing homes, a record 49 million Americans now live in multigenerational households.
The demand for multigenerational homes has increased to the point that there are a variety of stock house plans designed to accommodate the needs of multiple generations. Here are some features to look for when considering multigenerational home plans:
Dual master suites.House plans with dual master suites include full-size master bedrooms and bathrooms for the adults in the household. Within these floor plans, the master suites are often separated onto two different floors. Homeowners might move an elderly parent into the first-floor suite and claim the second-floor suite for their own. Alternatively, if an adult child moves back in, the parent can relocate to the first floor and relinquish the second floor to the child.
In-law apartments.House plans with an in-law suite or apartment provide even more separation between living spaces. Home plans that incorporate this feature will often include separate entrances – one for the main building and one for the in-law apartment – as well as a second kitchen or, in the case of accessory dwelling units, a completely separate floor plan. These floor plans are perfect for elderly parents and adult children alike because they provide for independence and privacy.
Adaptable spaces.Homes may be containing more people, but overall size of home plans is shrinking. In multigenerational house plans, therefore, rooms need to be adaptable to meet the needs of the combined families.
Note: The home shown above is The Hendrick House Plan 2467.