5 Questions to Ask Yourself before Choosing Your House Plans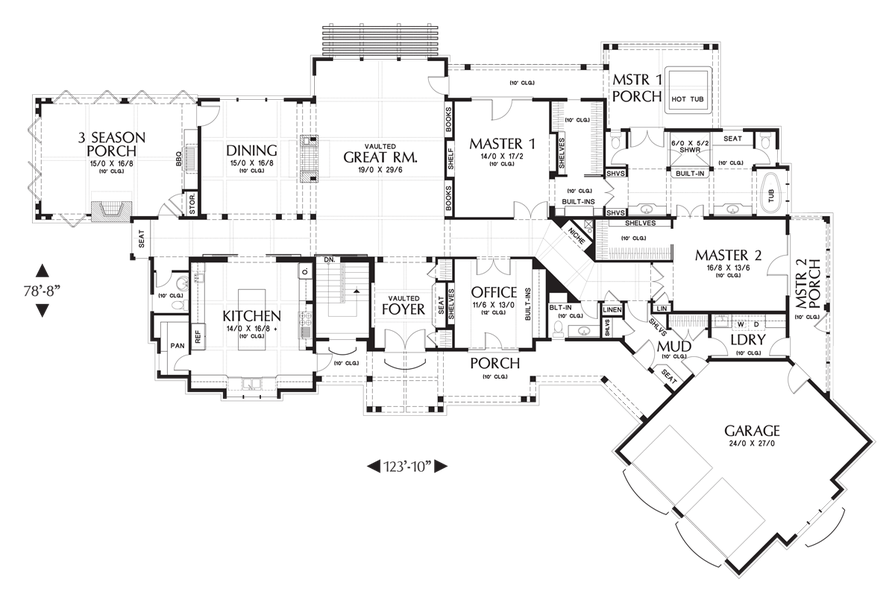 The best-laid plans of mice and men often go awry – often because the plans weren't very well thought out in the first place. As any designer, builder or developer can tell you, choosing your home plans is probably the most important part of the home building process. House plans contain all of the information builders will need to make your dream home a reality.
For those who are going through the process of selecting floor plans for a new home, here are five important questions to ask yourself before making a final decision:
1. What will your lifestyle be like in this new home?
Families with children have far different needs than those with no kids. This is only one example of how your lifestyle should inform which home plans you choose. A few essential areas to consider include:
Transportation. Do you need a garage, or just an area to hang a bike?
Career. Do you need an office where you can work at home, or a place to entertain coworkers and clients?
Family. Are you planning to have children, or do you just need an extra bedroom for family guests?
Habits. Are you the type of person who prefers to spend most of your time in the kitchen, or do you prefer a cozy den?
The bedrooms, bathrooms and other spaces included in your house plans should be determined by the answers to these questions.
2. Do you plan to age in place?
Thinking decades ahead is smart when you're selecting home plans. The age-in-place movement involves designing your floor plans to avoid potential impediments as you grow older. For instance, older people often suffer from tired, sore joints, which can turn climbing stairs into a real hassle – if not an impossibility. Indeed, many seniors use electrical stair climbers, since they can no longer ascend the steps on foot.
If you do plan to grow old in your new home, consider single-story floor plans so you won't have to hobble up and down stairs as an elder. It's also smart to install curbless showers with options for sitting and standing. These age-in-place design choices will allow you to age gracefully in your home for as long as possible, versus being compelled to move into a retirement home because your house isn't outfitted properly.
3. Do you want to enjoy outdoor living?
Especially in temperate climates, outdoor living areas can expand your home's usable space at a much lower cost than building a larger home. If you plan on spending a lot of time outdoors, think about adding a patio, deck or sunroom to your house plans. Or, if you plan to live in a place that rarely sees freezing temperatures, you could make some walls able to roll up out of the way. (This is common in tropical areas like Costa Rica.)
4. How much storage space will you require?
Many aspects of your new home will be fairly easy to change after you move in. For instance, you can easily bring in an electrician to add a light fixture. However, other post-construction modifications are more difficult to make.
Closets and other built-in storage areas are notoriously difficult to expand later, so be sure to think about how much storage space you want. Coat closets, large pantries and walk-in bedroom closets are just a few of the storage amenities to look for when perusing floor plans.
While dreaming about your ideal storage situation, you may also want to consider whether your family could benefit from a mudroom, or a designated area near the main entrance where backpacks, purses, raincoats, umbrellas and muddy boots can be dropped off, reducing clutter and dirt in the rest of your home.
5. Where will your home be located?
It's crucial to consider lot size, shape and location when choosing home plans. Narrow, long lots, for instance, offer the most space when homes are built up several stories. On the other hand, a shallow, large lot could accommodate a spacious one-story home.
The geography of your property is another important characteristic. Will your home be located on a sloping lot? If so, a garage and daylight basement could make up the lowest level, which would be tucked up against the hillside. The surrounding scenery should also help determine how your house plans will be designed. If your home faces a gorgeous view, large picture windows can help you enjoy the landscape.
Note: The floor plan shown above is from The Hendrick House Plan 2467.