Open Floor Plans
Create large spaces in smaller homes. Break down walls and open up communication. Maximize your home's natural cooling and heating properties to lower your bills and minimize your environment footprint. With an open floor plan, separate living and dining areas coalesce into one unified space, which encourages connection and makes compact homes — from remodels to cutting edge "green" bungalows — surprisingly roomy.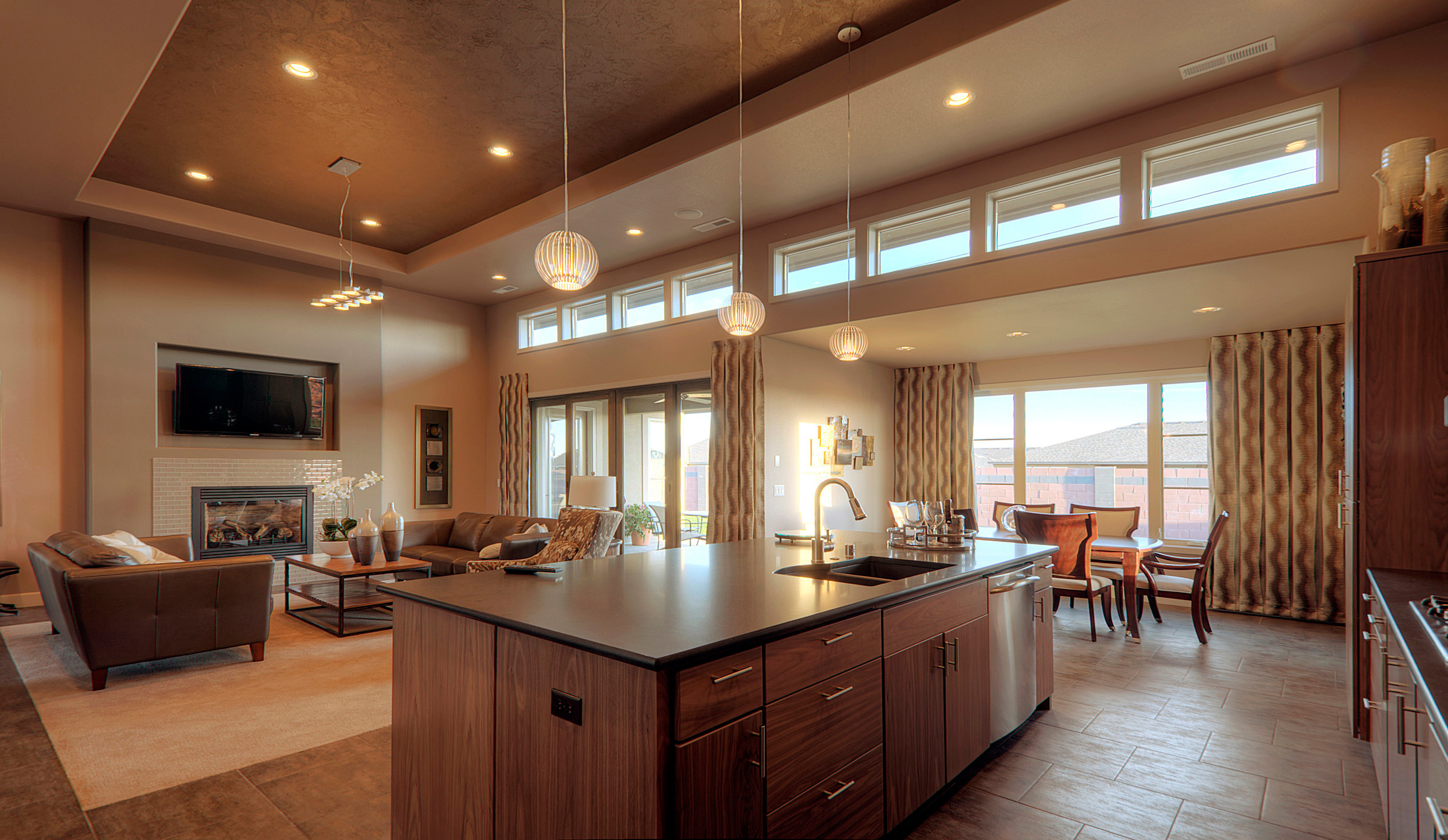 Consider this: since the 1970's, the floor plans of newly constructed homes across America have doubled in size. Simultaneously, the size of American families has declined. When examined alongside our modern awareness of construction impact on natural resources, it's no wonder a movement has emerged towards building smaller and more amenity driven homes. But how does one retain a sense of luxury and space within a modest footprint?
The use of open floor plans frees smaller-scaled designs from becoming cramped. By merging several modest living spaces (such as the kitchen, den and family room) into one larger, centralized area- an open floor plan gives a humbly dimensioned house the impression of being larger than its actual square footage suggests. In addition, opening walls between smaller rooms and hallways champions a home's flow and flexibility.
The open floor plan layout is a perfect blank canvas on which to draw and build the most covetable contemporary designs. Taking skillful advantage of its size and unobstructed shape, the open floor plan often comes with high-beamed ceilings and walls of glass windows in tow (which afford magnificent views regardless of a home's square footage). A large great room provides ample opportunities from which to experiment with columns, nooks, crannies, built-in's, sunken rooms and more.
In addition to bringing grandeur and customizable style to homes of all sizes, open layouts encourage community and more casual lifestyles. As rooms come together, so do family members, friends and spouses. Activities, once sectioned off into their respective rooms, become shared ñ from watching television, playing games and enjoying delicious meals to studying, reading and working at the computer ñ open spaces allow roommates and families to find common ground. Supplying plenty of mingling room and effortless room flow, open spaces also make entertaining and receiving guests a breeze.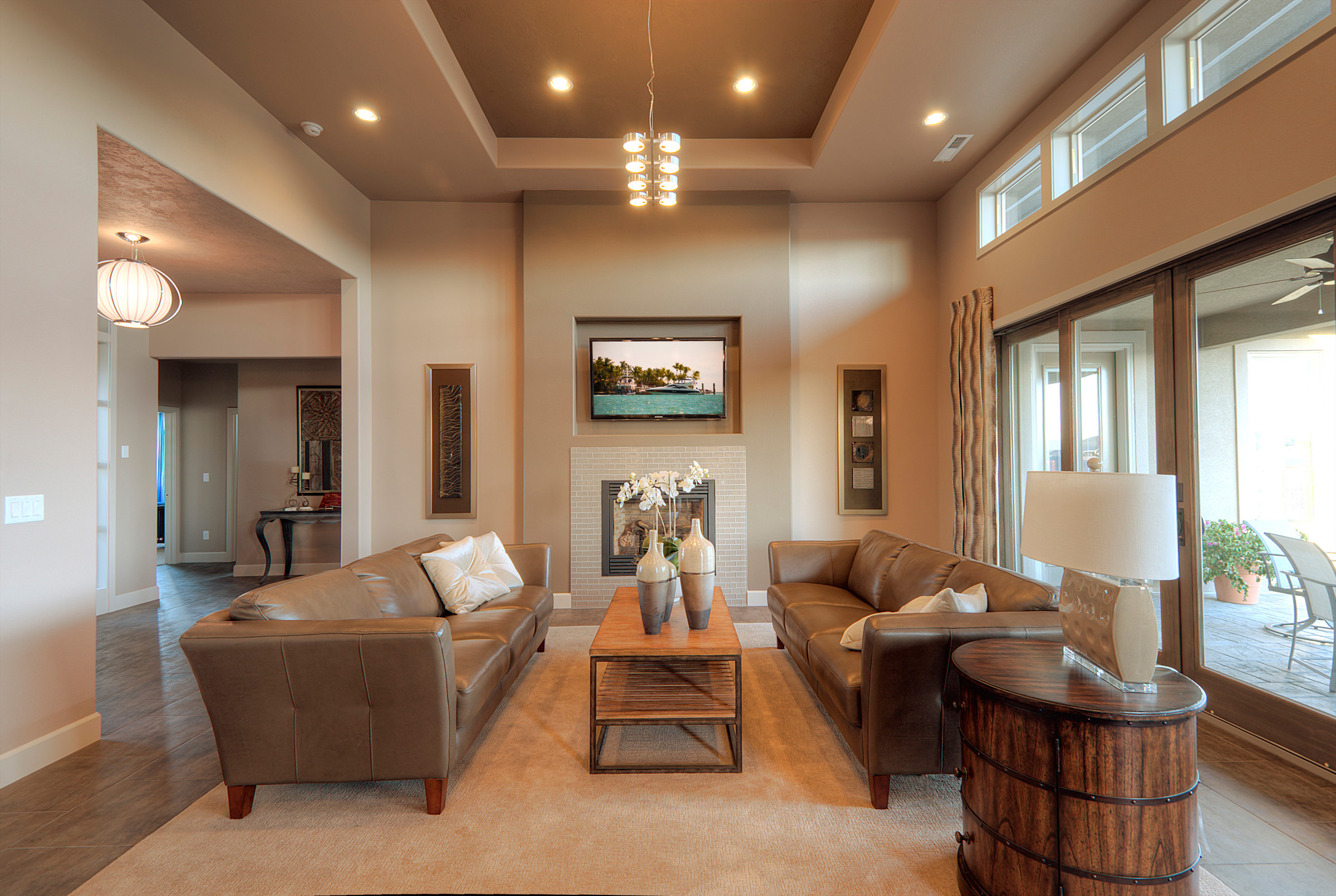 Open floor plans afford even the most modestly sized house plans some of the perks of statelier properties. When considering your family's ecological footprint ñ the resources required in sustaining a household ñ smaller homes can make a major difference and act as effective statements in curbing your expenditures. Utilizing less building materials, much less energy and smaller sections of land - modestly sized, energy-efficient homes also take advantage of their structure's natural, passive solar heating and cooling elements. With a smaller ecological footprint, the open floor plan minimizes the need for excessive space, offering a compact, eco-friendly (and guilt-free) way to indulge and live.
by David Cohen