Four Design Elements That Ensure Your Home Has Architectural Flair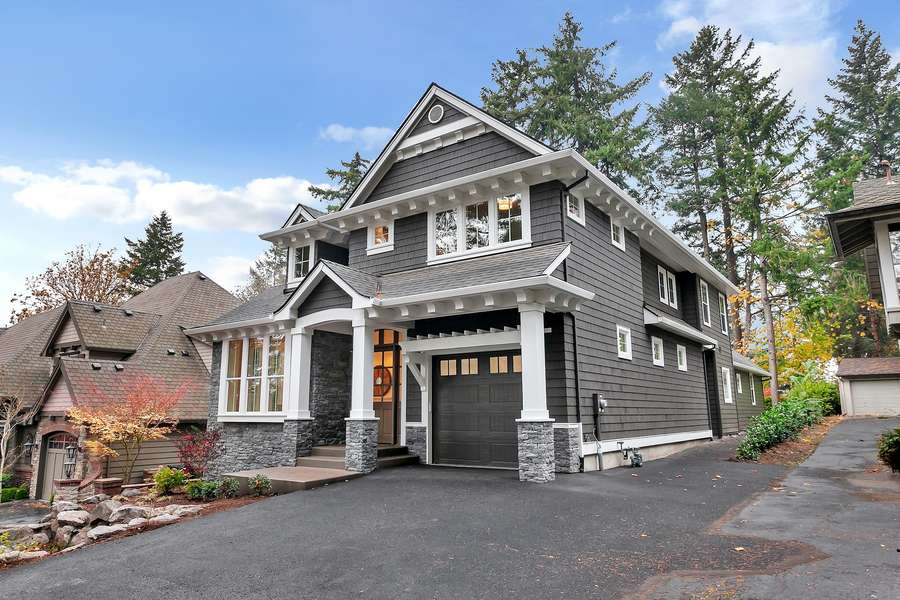 Some people like the straightforwardness of a ranch-style home, but if you like a little variation in architectural shape and style, there are certain elements to look for in a house plan. Dimension can be improved and the interior layout can be made more unique with just a few inclusions. Check out these cool house plan design elements to be looking for when you make your choice to ensure the final home you end up with has some architectural flair.
Vaulted or Cathedral Ceilings
Vaulted ceilings and cathedral ceilings both offer a unique architectural interest to a larger space. By definition, vaulted ceilings are either arched or sloped instead of flat. Cathedral ceilings have a slop that is parallel to the slop of the roof of the home with a consistent center ridge down the center. These ceilings are created by using specially engineered materials like scissor trusses that scissor outward to provide support.
Angled Garage Orientation
An angled garage orientation adds architectural flair by bringing a house plan out of the typical square or rectangular layout that is most traditional. With the addition of an angled garage, your entire home appears to have an arched or slightly curved or angled layout. Just this one change provides that extra bit of oomph that makes a house look more architecturally unique from the outside.
Multi-Tiered Gables
In general terms, gables are the triangular portions of roof pitches that intersect at the peaks of the roof. Gables are a natural home element unless you have a modern-style home that has a flat or barely slanted roof. However, some homes have multi-tiered gables, like the Craftsman House Plan that has double gables that sit just over the front entryway. Gables have a natural purpose for existing, and sometimes, layered gables are created even though they are mainly for aesthetic appeal. However, additional gables other than those that are naturally a part of the existing roof can create interesting interior layouts.
Dormers
Dormers, much like gables, add visual appeal to the outer plane of the roof and house, but they also add dimension inside the rooms where the gables are placed. These windows, which protrude outward in a straight angle from the slope of the roof, call for an opening inside the attached room. This usually means a square room will have a small section that extends out from the perimeter of the space that can be used as a window seat, a small workstation, or otherwise.
Picking out a house plan that accommodates your appreciation for architectural value is bound to be a fun experience. Take a look at the house plans on our website to track down those with the most interesting and unique features.