15 Ways To Spruce Up A Room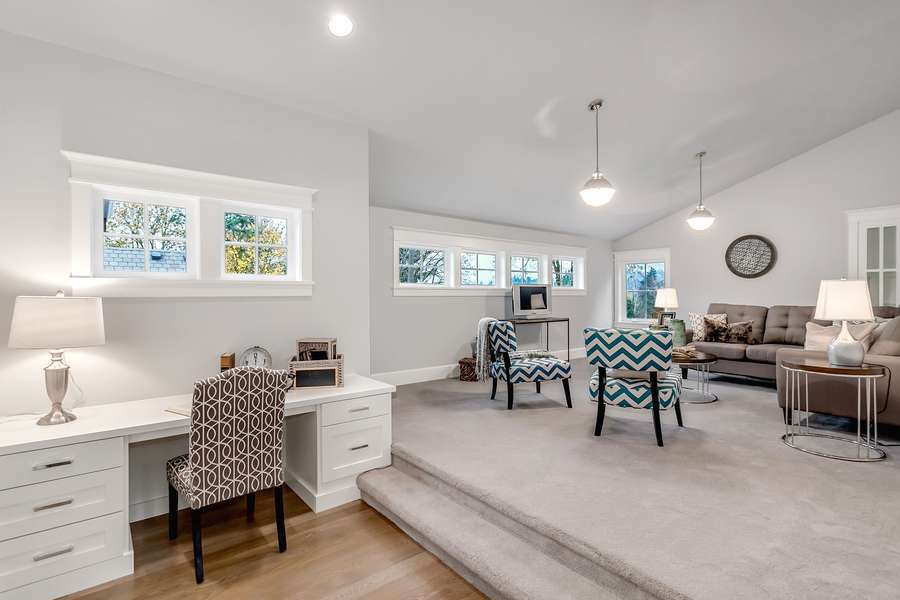 As you concentrate on finishing your interior decorating project in one room, other rooms in your house may look tired and bland in comparison to your newly designed space. So while you're working on finishing that one incredible space, think about incorporating some of these refreshing ideas throughout your home to tie it all together.
Treat your windows to something new.
Ready-to-hang swags of fabric make for an easy update, often with dramatic results. And, you don't even have to set up the sewing machine or have draperies made. Try a new set of blinds, valances or window shades in a new color, fresh texture or print. Investigate new window treatment hardware too. Maybe all you need is a new tieback or curtain rod to change-up the look a bit.
Plant a new look.
Get creative with flowers and green plants - whether artificial or real is up to you. Use vases, baskets, wreaths, decorative pots, jugs, bottles or antiques. Set your arrangements on the floor, on a tabletop, in windowsills, or hang them on the wall or from the ceiling. Place an artificial floral arrangement in an old-fashioned watering can, or build a window box inside your window.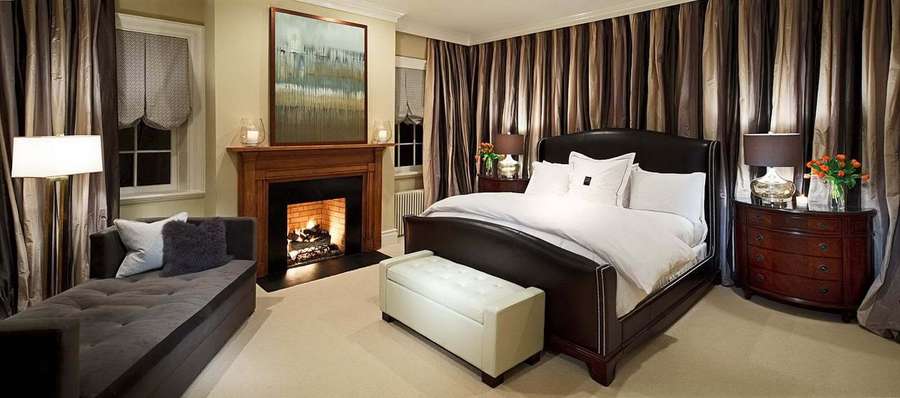 Add an area rug for coziness.
Lighter colored rugs can brighten up a room; an oriental-style rug will add sophistication. Rugs also provide a good focal point in an open room and can anchor a seating arrangement.
Enjoy a faux fireplace.
You don't need chimney access to enjoy the romance and ambiance of a fireplace! Install a realistic-looking "fireplace" unit available from specialized retailers. Or, create your own candlelit "fireplace:" Look for a fireplace mantle at your favorite flea market or antique store. Refinish it to match your décor, then fill it with a variety of candlesticks. (For safety's sake, be sure the candles are stable, have plenty of ventilation and are on a fire-retardant base.)
Bring nature inside.
Plug in a small fountain and edge it with plants. Set up an aquarium or a lush terrarium. Arrange a miniature Zen garden, or try your hand at growing bonsai. Hang a decorative birdcage from the ceiling and fill it with anything from plants to artificial birds. (If you plan to have a live pet bird, buy the appropriate cage, some cages are meant only for decorative use.)
Lighten up.
Change your current lighting by updating lampshades or recovering your lampshades with new fabric. Consider adding strip lighting under, above or inside cabinetry. Redirect some lights to focus on art or heirloom items you have on display, or hide low-wattage can lights behind plants or furniture for a subtle splash of light.
Paint it.
Paint your trim, a single wall or the ceiling a new color. Paint vines on the corner walls. Stencil a border along the ceiling or at chair-rail height. If you're feeling artistic, paint a faux throw rug on your wood floor! Visit a specialty store to investigate today's new easy-to-use stencils, textured rollers, and faux finish techniques.
Shelve it.
Show off collectibles or make a special place for your prized family photos. Open shelves, cubby holes, mullion glass-door cabinets and other shelving options can create a new look in any room and help you get more organized.
Have fun with fabric.
A change in bedspread, tablecloth or upholstery fabric can add color, texture, depth, and personality to a room. Simple fabric changes allow you to change your decor with the seasons and holidays, too. Play with pillows. Buy or make matching or contrasting pillows for your bed, couch, chair or floor. Big ones, small ones, fringed pillows, leather pillows ... your options are endless.
Try a new theme.
Themed decor works especially well in kids' bedrooms, bathrooms and playrooms. You can give your junior rocketeer a night sky ceiling with glow-in-the-dark star decals. Or go tropical in the bathroom with jungle-theme accessories or a tropical fish shower curtain and a few new colorful hand towels.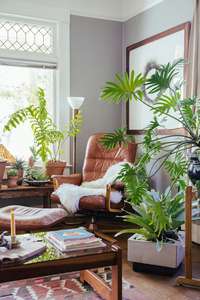 Deck the walls.
Change, rearrange, or spotlight the art currently in your room. Innovative picture frames and matting can bring photos and paintings to life. Often, lowering or clustering existing art does the trick! A decorative mirror can also add visual depth to the room.
Accent with decorative screens.
Strategically placed, a three-panel screen can serve as an art element while changing the perceived layout of a room. They can be made of bamboo, wood, fabric, paper or beads, and decorated with fabric that coordinates with your room's decor. Their accordion-fold design allows you to contract or expand them to fit your space (plus, they store easily).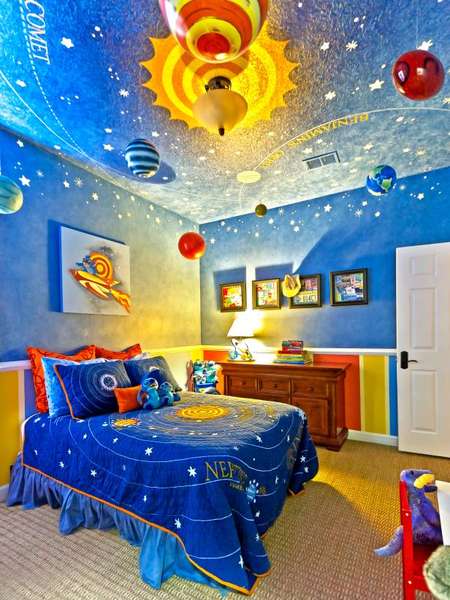 Dress up the details.
Little by little, the small decorative fixtures throughout your rooms can add up to a lot of personality. Try installing new light switch plates, or cover the old ones with a coordinating fabric or wallpaper. Add interest to ceilings by adding a medallion above the chandelier, or install decorative moldings to the perimeter of the ceiling.
Get your hands around the problem.
After years of use, doorknobs, drawer pulls and cabinet handles can look tired. And there are so many stylish options, replacing the hardware can make a world of difference.
Trim it out.
Most rooms offer many opportunities to add trim and decorative moldings. Crown molding, ornate chair rails, or wainscoting can add elegance and a classic look to any room.
To get more ideas for your interior decorating projects, check out our photo library on Houzz. You can view the Mascord Photo Library on Houzz here.