5 Features Everyone Wants in a New Home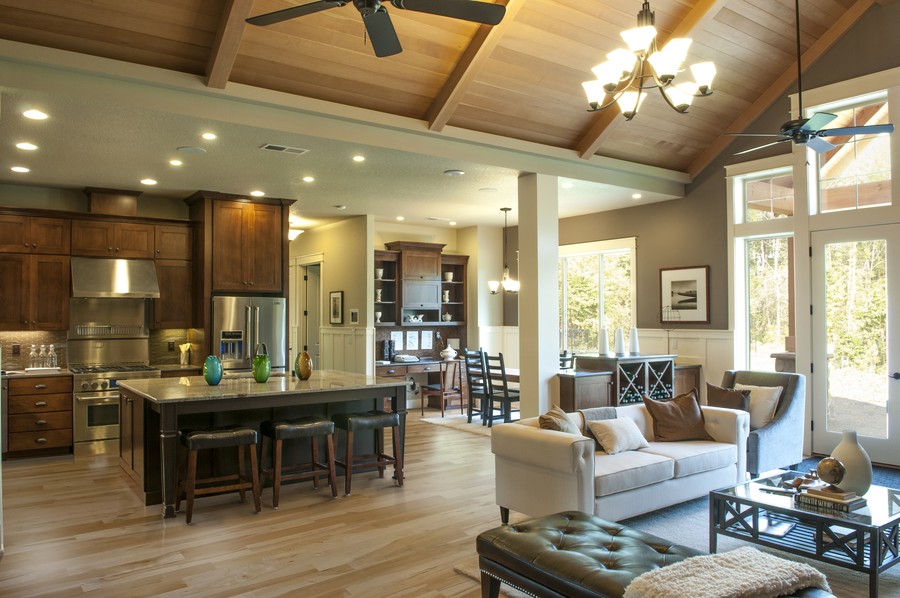 People may disagree about the merits of granite countertops or stainless steel appliances. However, there are a few features that almost everyone would love to have in a new home. From efficient designs to outdoor living areas, here are the features that no homeowner can do without.
Open Floor Plans
There are many reasons why open floor plans are so popular. Combined living, dining and kitchen areas make a home feel more spacious, and they also allow natural light to flow throughout the primary living space while giving you excellent views of the outdoors from every angle. All that extra space also makes an open floor plan ideal for entertaining your guests.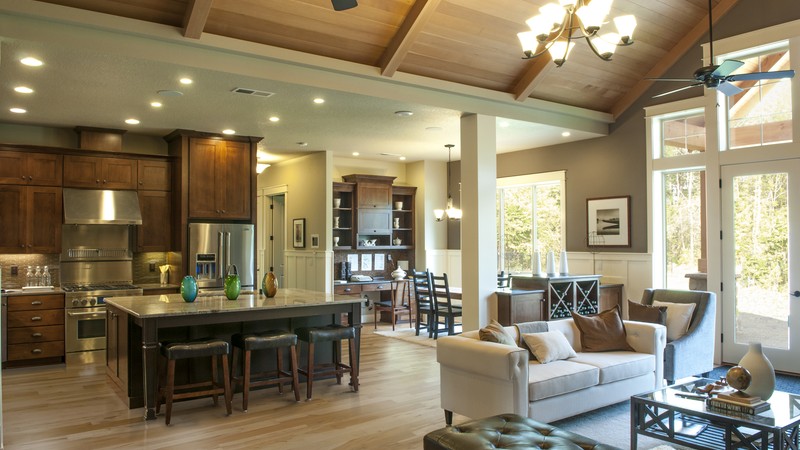 Open Floor Plans
Well Planned Outdoor Living Areas
Everyone loves to spend time outside, but no one wants to spend their weekends maintaining complex landscapes. A truly well designed outdoor living space gives you sunlight when you want it, shade when you need it, enough space to hold a barbeque or entertain guests, and very few maintenance concerns. The best outdoor spaces can also be enjoyed from indoors through wide walls of windows or large glass patio doors.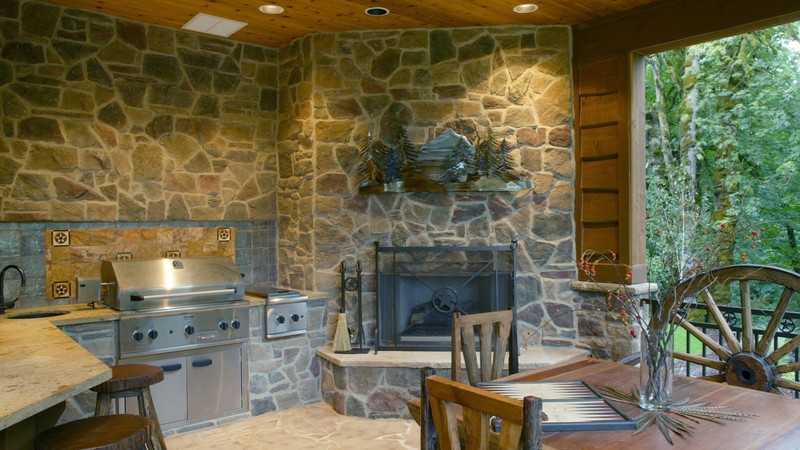 Well Planned Outdoor Living Areas
Energy Efficiency
For most homeowners, energy efficiency is a high priority. At the top of the list are things like excellent insulation and energy-saving heating and cooling systems. However, those in the market for a new home also value Energy Star appliances, programmable thermostats and even small solar panel installations.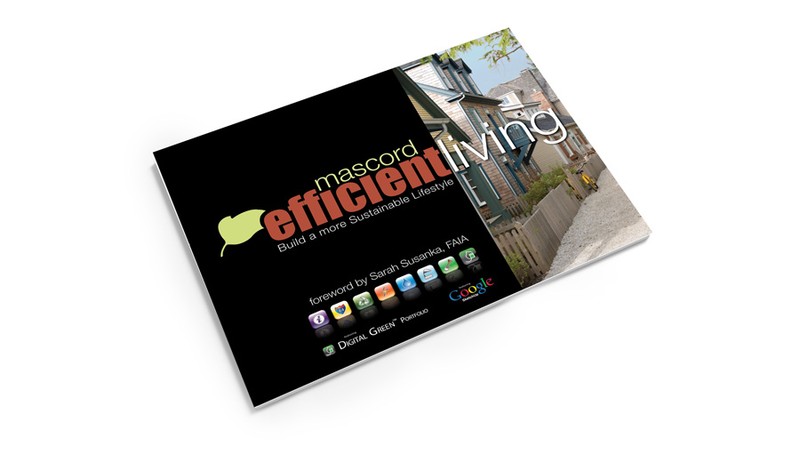 Energy Efficiency
Practical Floor Plans
To most homeowners, practicality is key. In fact, that's one reason why single-level homes are so popular. Buyers are looking towards their elder years, when stairs might become an inconvenience. However, practicality goes deeper than that. Buyers are also looking for multi-functional living and dining areas, bathrooms in central locations, home offices and plenty of storage in the form of closets, panties and built-in shelving. Features like eat-in kitchens are also popular since they make weeknight dinners easier for everyone.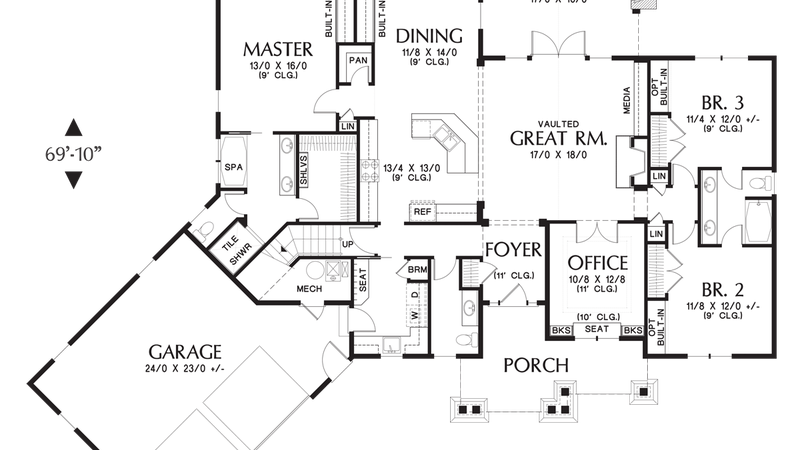 Practical Floor Plans
Fireplaces
For a while, the TV replaced the fireplace in many homes. However, homeowners are finding that they enjoy having a fireplace in the living room, and many would like fireplaces in the dining room and outdoor living area as well. In fact, as more people drift away from television towards portable entertainment like e-readers and tablets, the popularity of fireplaces will continue to grow.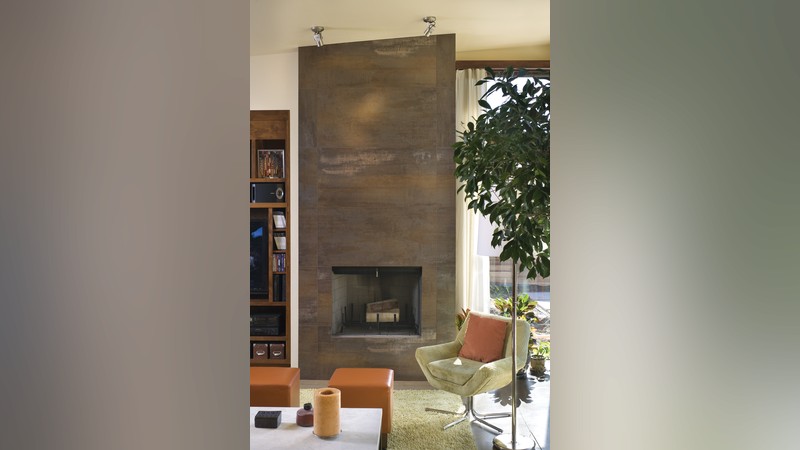 Fireplaces
If you're designing or building a home, keep in mind that efficiency, style and comfort are the most important design factors. Make sure to account for all five of these features, and you'll be creating a home that anyone would be proud to call their own.
Gallery
Photographed Homes May Include Modifications Not Reflected in the Design