How to Create a Perfectly Balanced Home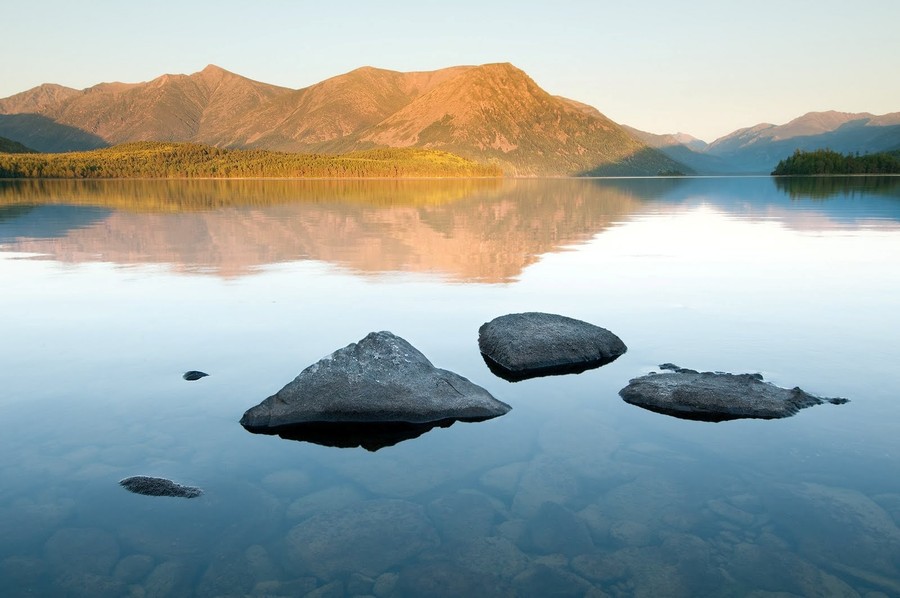 Did you know that there are three different ways to balance your home? We aren't talking about ways to perch your home on the edge of a cliff, either! Instead, the different balance styles – symmetrical, asymmetrical and radial – refer to the way your home's interior, exterior and furnishings are arranged. Creating the perfect home means not only choosing a balance style for your interior design, but also choosing a home plan that meshes with your preferred style.
Which style of balance is for you? We'll weigh all three options so you can find out which one suits your needs.
Radial Balance
Homes with radial balance are those that place the emphasis on central focal points. These homes can be either modern or traditional in design, but they generally feature a centralized living space with bedrooms, office space and other amenities around the perimeter of the home. One great example of this concept is the Summerville. This plan revolves around the great room, which is surrounded on all sides by the bedrooms, the kitchen and dining space and the outdoor living areas.
Plan 2475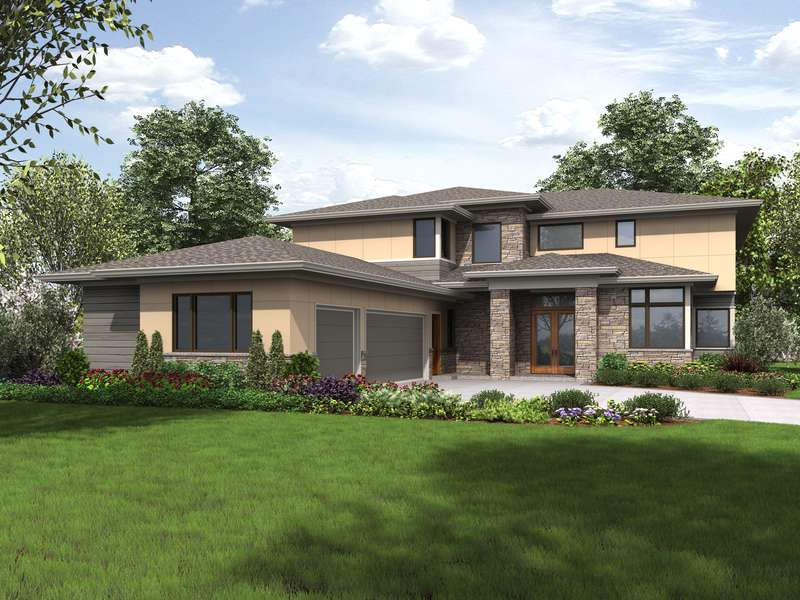 Inside, these homes maintain that sense of balance by creating central points of interest. Things like vaulted ceilings in the center of the home help you achieve radial balance, and so do fireplaces or spiral staircases that sit in the middle of the room rather than along a wall. Furnishings spiral out from there. Place seating all around a central fireplace or create your own radial design by surrounding a coffee table with sofas and armchairs.
Symmetrical Balance
Symmetrical balance is quite common among traditional home styles such as Craftsman or Cape Cod. This style is all about even proportions. Take the Pasadena as an example. On the outside, the first things you'll notice are the matching gables on either side of the home. When you look at the floor plan, you can see that the great room is centered with equal space given to the bedrooms and other areas to either side of the great room. Such a traditional design works best with equally traditional decor rather than modern freeform furnishings.
Plan 1169A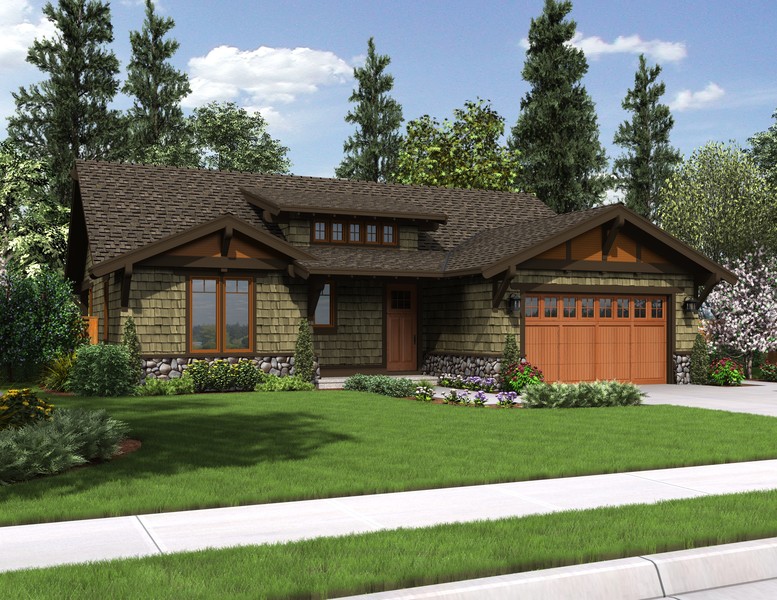 Asymmetrical Balance
Of the three balance styles, asymmetrical is the most modern. Many Contemporary, Ranch and Prairie homes are asymmetrical in nature – think L-shaped homes or homes with wings that branch off the main structure in unusual ways. In addition to the creative floor plans, many of these homes – like the Ontario, for instance – feature multi-level roofs or roofs that slope at different angles and in different directions.
Inside and out, these homes are not meant to fit into a square or rectangle. Instead, rooms flow together in a progression that is both practical and beautiful. These types of homes also call for modern furnishings, and they rely more on form and color rather than arrangement to create interest within your decorating scheme.
People with eclectic tastes are likely to prefer asymmetrical homes while traditionalists appreciate perfect symmetry. If you like to blend casual and formal themes, the radial style might be for you. As you browse home plans, think about your style – both in terms of balance and theme – and choose a home to match.
Plan 23101