Adobe Digital Publishing Suite, Single Edition Empowers Freelance Designers to Join Tablet Publishing Revolution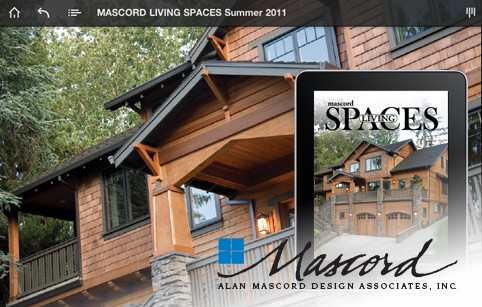 Without Writing Any Code Designers Can Now Deliver Beautiful Publications for Apple iPad
SAN JOSE, Calif. and LOS ANGELES — Oct. 3, 2011 — At its MAX 2011 technology conference, Adobe Systems Incorporated (Nasdaq:ADBE) announced Adobe® Digital Publishing Suite, Single Edition allowing freelance designers and small design firms to publish interactive content created with Adobe InDesign® CS5.5 software on Apple iPad. With a breakthrough fee of just US$395 per application, Single Edition offers an affordable and flexible end-to-end workflow for designers to publish a single-issue application for sale or distribution through the Apple App Store. Without writing a single line of code, designers can now use their existing skills and workflows to create an application for the iPad, saving on development costs while allowing them to maintain complete creative control.
Single Edition allows users to publish single-issue content such as a brochure, highly-visual book, annual report or personal design portfolio as an application for the iPad. As an extension of the Digital Publishing Suite line, Single Edition enables users to leverage Creative Suite® 5.5 workflows to create an application for the iPad. This gives freelance designers access to many of the same creative and publishing technologies that leading publishers, such as Condé Nast, have used to reinvent their publications for delivery on tablet devices.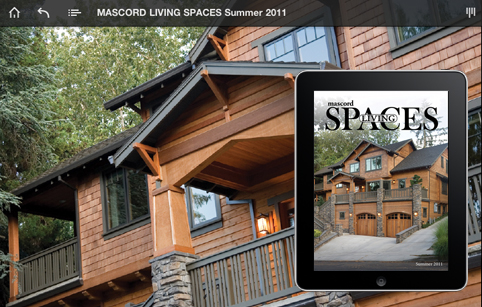 The Digital Publishing Suite family which now includes Single Edition is used to publish content beyond traditional magazines and newspapers. With more than 700 titles published with the Enterprise and Professional Editions of Digital Publishing Suite currently in market, organizations are quickly seeing the value of content on tablet devices and are expanding the range of published materials. Sales tools, brand and customer engagement materials, merchandising deliverables, employee communications and corporate collateral published to tablets drives greater business value for organizations and opens new revenue opportunities. Combined with the power of Adobe Creative Suite 5.5 software, Digital Publishing Suite lets designers work with a familiar toolset while maintaining complete control over the design, publishing and monetization of tablet apps.
"Working with Adobe InDesign and Digital Publishing Suite allowed us to turn our print catalog into a rich, interactive digital magazine without disrupting our existing workflow," said Gary Higginbotham, director of marketing, Alan Mascord Design Associates Inc., a Portland, Oregon-based residential design firm. "With Adobe Digital Publishing Suite, Single Edition, it's even simpler for a small business to reach out to customers in exciting, affordable ways."
Today's announcement, made at Adobe MAX 2011, accompanies other Digital Publishing Suite news including an announcement that WoodWing Software joins other editorial workflow vendors to fully embrace Adobe's industry-leading Digital Publishing Suite and offer it as the platform of choice for tablet based output.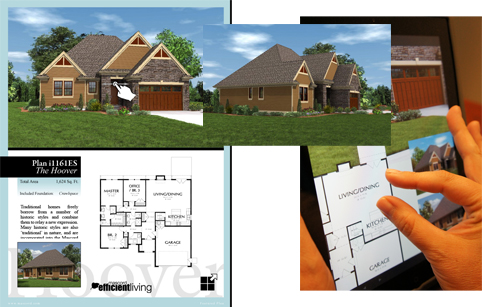 About Digital Publishing Suite
The Digital Publishing Suite family is composed of the Single, Professional and Enterprise Editions.
Single Edition - This newest edition to the Digital Publishing Suite family allows freelance designers and small design firms who serve SMB or large publishing organizations to publish marketing and promotional content such as brochures, books, portfolios, annual reports and other deliverables that require infrequent or one-time publication on the Apple iPad. Single Edition lets users create a branded application that includes a single .folio file. The application can be purchased and downloaded from the Apple App store.
Professional Edition - Professional Edition is an off-the-shelf, robust tablet publishing solution that allows users to create, publish, sell and optimize content for multiple tablet devices including Apple iPad, Android and BlackBerry tablets. Professional Edition is for organizations who publish iterated content multiple times per year and require the ability to sell single issues or content subscriptions (as supported) through individual app stores. Professional Edition also provides access to foundational analytics, powered by Adobe Online Marketing Suite (Omniture) that offer editorial and advertising insights based on content consumed by readers and customers within a tablet application. The Professional Edition platform fee is available as a monthly subscription or through an annual contract.
Enterprise Edition - Enterprise Edition is a custom tablet publishing solution tailored to the individual needs of professional magazine and newspaper publishers, membership organizations, brand companies or large advertising holding companies. Enterprise Edition supports application creation, publishing, monetization and optimization across all leading tablet devices and supporting app marketplaces. Enterprise Edition is fully extensible and can be integrated with back-end editorial workflow solutions such as K4, print fulfillment services, and dynamic rich media ad platforms. Enterprise Edition enables greater digital circulation of content across through direct entitlement, custom merchandising within the application and viewer customization
Pricing and Availability
Single Edition for iPad is expected to be available for purchase through www.adobe.com at the end of November. Users can publish once from InDesign CS5.5 to the iPad for one-time flat rate of US$395 per application. Single Edition will support additional tablet platforms, including Android, later in 2012. For more details on Single Edition, Professional Edition and Enterprise edition pricing visit Digital Publishing Suite buying guide.
Adobe Systems Incorporated
Adobe is changing the world through digital experiences. For more information, visit www.adobe.com.