In Urban Areas Small Lots Don't Mean Small Home Plans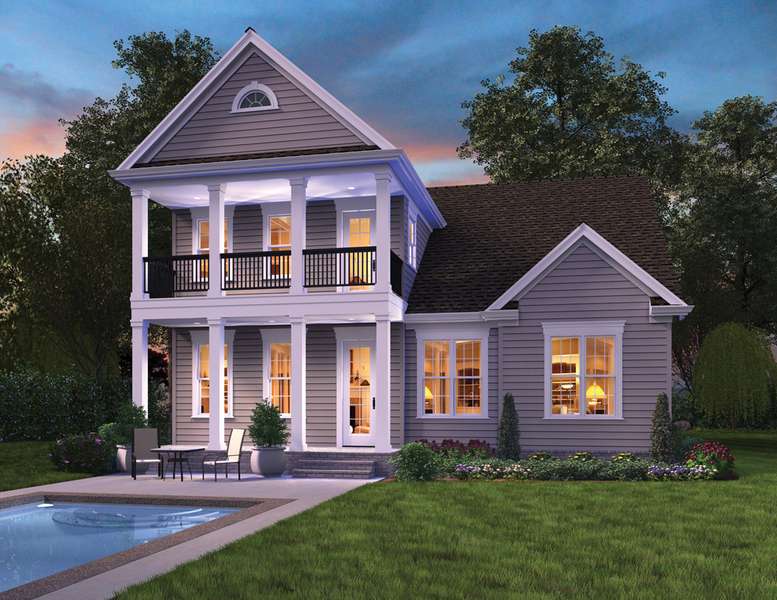 In cities across the country, small home plans are being constructed on narrow lots, particularly infill properties in-between other buildings. From New York to Portland, developers are looking to capitalize on urban homebuyers' demands for shorter commutes, walkable neighborhoods, and sustainability. By fitting neatly into empty lots, narrow house plans make for reasonable home prices in trendy neighborhoods.

Additionally, some builders are erecting small house plans en masse. So, rather than fitting a single narrow home into an empty lot, these developers are building groups of "skinny homes on tiny lots," as described in a recent LA Times article. Because these homes are set on tiny lots, often with a roof patio rather than a backyard, the homeowner saves on property costs. For urbanites who seek the best of the city, and a short commute from a private, modern home, these small-lot homes are ideal.

Considering that the average small lot home is just 1,000 to 2,000 square feet, you might assume that these abodes feel cramped—not so! Today's home designers can make even limited square footage feel large. Here are a few of the techniques our own designers use to make compact, narrow house plans live large.

Design Methods for Making Small Spaces Feel Big
Add Upper Story Light. Clerestory windows add natural light while also maximizing privacy. If you're looking for even larger windows, consider adding window louvers or wood slats. Placed in front of windows, these elements can add privacy and style.

Favor Open Floor Plans. Walls divide space, making it seem smaller. Rather than a separate dining room, living room, and kitchen, look for home plans that combine these spaces into one shared "family triangle." This will make your communal area feel bigger.

Choose Vaulted Ceilings. One way that humans judge spaciousness is through verticality. Vaulted ceilings give the impression of extra space. Barrel-vaulted and dome ceilings are especially grand ways to make a room feel larger.

Choose Minimalist Design Elements. Cluttered, intricately detailed homes will feel cramped. To make any room feel bigger, aim for an abundance of clear horizontal surfaces and clean styling.
Note: The home shown above is The Madewood House Plan 22189.