Essential Elements of the Victorian Home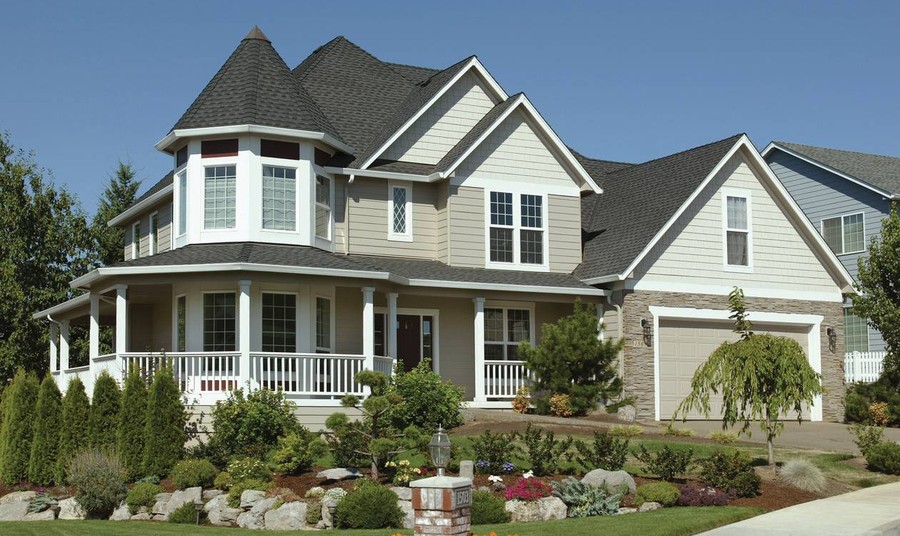 Victorian architecture first emerged in the 1830's, and it continued to be one of the more popular building styles through the early twentieth century. This style is named after Queen Victoria who, as the longest reigning Queen of the United Kingdom, ruled from 1837 to 1901. The Victorian homes of her era were fanciful constructions – usually two to three stories high with elaborate interior and exterior designs. We will take an in-depth look at some of the elements unique to this architectural style.
Exterior Features of the Victorian Home
In many respects, homes in the Victorian style resemble small castles. They're most noted for their complex shapes, towers and steep many-gabled rooflines. Some Victorian homes have Mansard roofs, which are sloped roofs with a flat top. Other common exterior elements include:
Grand wraparound porches with ornate woodwork.
Decorative trim around rooflines, windows and doors.
Wood or sometimes stone exteriors.
Exterior walls with varying textures such as scalloped shingles on the upper story and straight siding on the lower story.
Colorful exterior paint schemes that include browns, mustard colors, greens, blues and reds.
Victorian homes also sometimes feature large bay windows and dormers, which are top-story windows with their own separate roofs. Transoms, or small windows above larger windows and doors, are also very popular with this style of architecture.
Inside the Victorian Home
As beautiful as the exteriors of these homes are, the interior of a Victorian home is even more elaborate. The most notable interior feature is the woodwork. In some Victorian homes, the woodwork is limited to large, ornate crown, window and base moldings. Other Victorian houses feature raised panel walls, built-in bookcases, staircases and bannisters in solid wood.
The ceilings were another interesting feature. Some homes have designs or patterns molded into the wet plaster, while others have wood paneled ceilings or ceilings plated with stamped tin.
Interior color schemes can vary, but there were a few common themes. Woodwork and floors are normally stained dark, and the preferred colors are either rich earth and jewel tones or creamy off-whites. In the Victorian era, these were often decorated with richly patterned wallpapers.
As to the lighting, the designers of this era favored wall sconces and chandeliers. The chandeliers were normally reserved for the living room and dining room, while wall sconces were placed around fireplaces, doorways, archways and on accent walls.
Few architectural styles can match the grandeur and complexity of the Victorian style. Whether you'd like to build a modern Victorian home, or you're simply interested in the style, you'll find that these homes combine the best of vintage style with true luxury.
View our collection of victorian homes: Victorian Homes Collection