Choosing the Best Plans for In-Laws and Guests: Spare Room or Multi-Master Suite Paradise?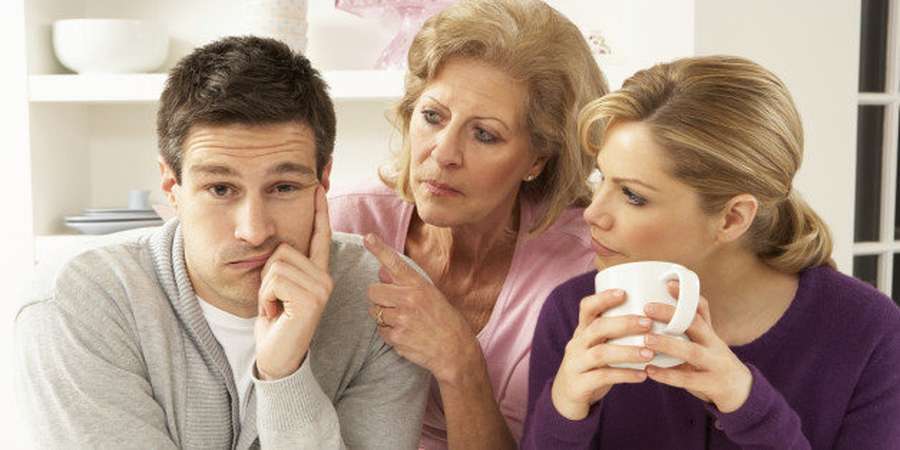 Picture it: Perhaps a holiday is coming up. Or maybe they just haven't seen you in a while. Either way, the in-laws are coming to stay. It's time to get out that saggy, baggy air mattress and patch all the new leaks so that you can set it up in their "bedroom" — A.K.A., the corner of your living room.
You know what will happen once they arrive and you show them to their "room." Either they'll immediately make hotel reservations, or they'll spend the whole stay with aching backs as you and your family trip over their suitcases.
And if both sets of in-laws happen to visit at the same time? Well, let's just say that someone will be sleeping in the doghouse, and it won't be them.
Fortunately, if you choose the right house plans, you'll be well-equipped to handle visiting in-laws. We'll show you a couple of our favorite solutions so that you can plan accordingly as you search for the right plans.
Keeping the In-Laws Happy
One might think that all you need for the in-laws is a spare room somewhere in the home. However, it takes quite a bit more than that to make sure that both your guests and your family are comfortable throughout the duration of a visit. If you plan to have regular overnight visitors, then you should at the very least consider a guest suite. This gives the in-laws added privacy, in addition to a comfortable sleeping area. Well-designed guest suites will include plenty of closet space so that guests won't need to trip over their luggage, and they should also include private bathrooms so that you can minimize the disruption to your family's schedules.
Is a Multigenerational Home the Right Answer?
You may even find that a multigenerational home is the best solution for hosting guests. Think about it this way: Today, the in-laws might be coming to visit. Someday, however, they may come to stay. A multigenerational home builds on the idea of guest suite, offering even more privacy and a few other nice touches such as a kitchenette and a private living area. You might shudder to think about moving your aging parents into your home permanently, but in actuality, a multi-generational home is designed to alleviate the stress and strife that is commonly associated with live-in in-laws.
The rising cost of nursing care also factors in to the decision to build a multigenerational home. For now, it might serve as a guest suite, but in the future, you could save your family thousands of dollars. As of 2010, average costs for assisted living were $3,293 per month, and average costs for a nursing home went up to $6,235 per month. For the cost of a year in a nursing home, you could very easily build accommodations for your aging parents that offer far more comfort, luxury and privacy than a standard nursing facility.
Whether you want to give the in-laws and other guests a comfortable place to stay or you're looking at potentially moving elderly parents into your home, multigenerational house plans are the way to go. Compared to the cost of long-term care, you'll find that these homes pay for themselves in no time, all while making sure that everyone in your family — even the visitors — lives comfortably.