Picking the Best Floor Coverings for Your Modern Home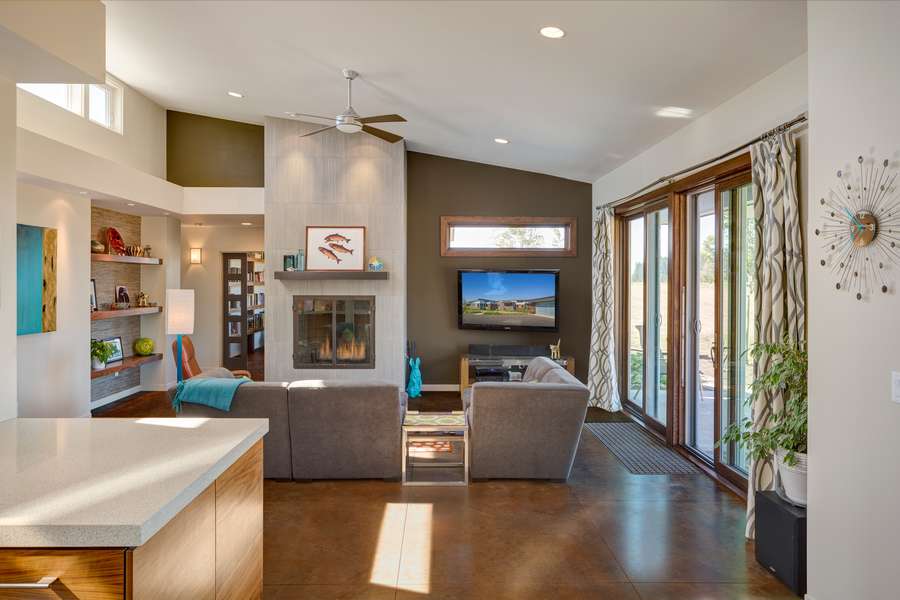 You've made the decision on the house plans, and now things are getting really interesting in your custom home design adventure. It's time to start picking out the details that will truly act as the design platform of the interior of your contemporary home, and the floor coverings are a major component in that process. Check out this short list of things to consider to help you ensure the floor coverings you choose for your modern house are directly in line with your design preferences and your lifestyle.
1. How Durable Does Your Flooring Need to Be?
Do you have pets? Children? Are you constantly cooking, entertaining, or doing things that can be hard on a floor covering? These are things you definitely have to consider before going with a specific floor covering option in your modern house. If you answered yes to any of the aforementioned questions, you need a flooring option that offers resiliency. For example, a modern farmhouse looks awesome with wood flooring, but wood flooring is easy to scratch, doesn't fare well with pets, and can be harder to maintain. Something like laminate or ceramic tile would be far more fitting.
2. What's Your Budget Look Like?
Budget really should be one of your initial deciding factors when choosing floor coverings. Consider the square footage of your home and determine a per-square-foot budget. If there are certain rooms that you plan to install different types of flooring, find an individual budget for each room. A few good guidelines to keep in mind as far as pricing include:
$2 per square foot can get you some inexpensive laminate flooring, lower-quality tile, and even some types of carpet
$2 - $5 per square foot will bring you to higher quality flooring types, such as domestic hardwood, luxury vinyl and tile, and attractive laminate
$5 per square foot or more grants you options like exotic hardwood, premium laminate, and an endless array of modern flooring options like concrete 
3. What Maintenance Level Are You Comfortable With?
This is a consideration a lot of homeowners forget when picking the best flooring option. That beautiful, exotic teak hardwood floor you have picked out is awesome, but it can also require a high level of maintenance, for example. Even ceramic tile can be a little harder to maintain than say vinyl or laminate, which can be cleaned up really well with a damp mop and doesn't require extra attention in the long term.
If you take the time to consider these important factors before picking the best floor coverings for your modern home, you will end up with flooring that serves you, your lifestyle, and your design preferences well. Check out some of the contemporary house plans available on our website and consider what flooring options would bring these homes to life.