The Key Pillars Behind a Perfectly Mapped Home Floor Plan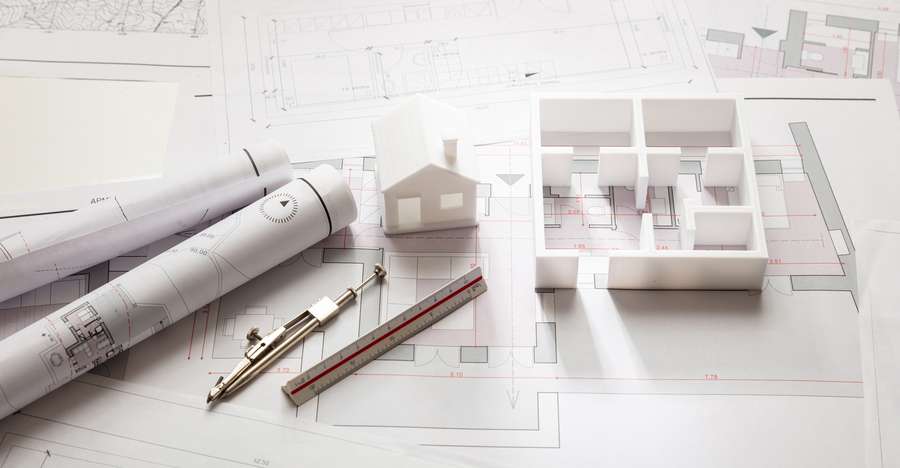 Building your dream home from the ground up is an exciting and rewarding experience, so it's no wonder why more and more homeowners opt to go bespoke. After all, you get to have a space that truly reflects your unique style, and you can customize every detail to create something that perfectly represents your lifestyle. But before you get swept away with the fun of designing your future home, it's important to remember that it all starts with a solid floor plan.
Why Your Home's Floor Plan Matters
A floor plan may seem like it involves tackling the less glamorous elements of home design, but in reality, it plays a pivotal role in setting the foundation of your living space. It serves as a blueprint that lays out the framework of your home—from the size and placement of rooms, windows, and doors, to how other aspects, such as your furniture, staircases, and lighting fixtures, come into the picture.
Creating a well-crafted floor plan can be an art form in itself. With a floor plan that considers your desired form and function for your property, you can create a sense of flow and balance in the home, as well as make sure that all of the elements fit together cohesively. This all begs the question: what do you need to consider to ensure your floor plan perfectly lays out your needs and maximizes every square inch of your home?
Breaking Down the Key Characteristics of a Functional Floor Plan
1. Your Floor Plan Should Maximize Your Space
Whether working with a small or large area, making the most of your space is essential for creating a comfortable, efficient, and aesthetically pleasing floor plan. This means considering the size of the room, its purpose, the number of occupants, and any furnishings that need to be accommodated.
No matter the size of your space, it's important to consider how the room will be used, so think about what activities will take place in the room, who will be using it, and how furniture will be arranged to make those activities possible.
For example, if the room is going to be used for entertaining, you'll want to create a seating arrangement that encourages conversation and allows for easy movement. If the room is going to be used for studying or working, you'll want to create a layout that promotes focus and productivity.
2. Your Floor Plan Should Utilize Every Nook and Corner Effectively
When it comes to designing a functional floor plan, utilizing every nook and corner of your home is key. With a bit of creativity, you can transform those seemingly hard-to-reach spaces into something much more useful.
For instance, if you have a narrow wall or corner that needs to be filled, consider building in-wall cabinets and bookshelves. You can install them in any corner or area that's not being used, or even along the walls to make better use of vertical space.
3. Your Floor Plan Should Value Your Home's Traffic Flow and Ensure Intuitive Navigation
Another important element of a well-crafted floor plan is how it optimizes your home's traffic flow. With that in mind, one way to ensure an intuitive flow is to think about the most natural pathways people might take when moving through the home.
This could include taking into account common activities, such as going from the kitchen to the dining room, or from the bedroom to the bathroom. By planning out these pathways, you can ensure that your floor plan is designed to provide an efficient flow of movement throughout the home.
4. Your Floor Plan Should Balance Architectural Panache and Practicality
From the size of the rooms to the layout of the space, every detail in a floor plan matters. But when it comes down to it, the best kind of floor plan is one that balances visual flair and the space's functionality—allowing you to live in a home that represents your style, but doesn't sacrifice its ability to provide comfortable living conditions for you and your family.
The Bottom Line: Unveiling What It Takes to Create an Effective Floor Plan for Your Home
Once the walls go up your dream home, there's no going back. So don't rush the process—take the time to carefully lay out a floor plan designed to make your home living, Pinterest-worthy fantasies into a reality you'll love for years to come.
With that in mind, are you looking for help creating the best home floor plans? At Alan Mascord Design Associates Inc., we pride ourselves on creating unique, custom-designed homes that meet the needs of our clients. Contact us today to get started on your journey to building a home you'll be happy to call your own!