Alan Mascord Design Gets a Technology Makeover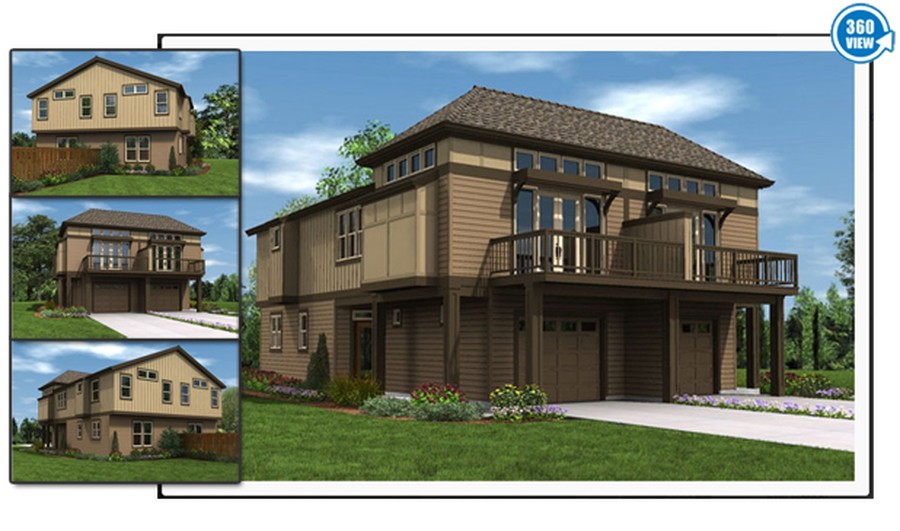 In today's rough economy, many firms across all industries have had to put needed technology upgrades on the back burner. Having outdated technology impacts the bottom line in some industries more than others – for example, an architecture firm designing house plans relies heavily on technology for efficiency, productivity and the ability to remain on the cutting edge.
That's why we at Alan Mascord Design Associates, a leading designer of home plans, were thrilled to receive a technology makeover from Autodesk, the world leader in 3D design software, and PC manufacturer Lenovo. As one of the first firms to adopt the now-ubiquitous AutoCAD software, Mascord has prided itself on its technological leadership, but in the lagging economy the firm has had to put off adopting advanced hardware and software.
Designers at Mascord were stunned when the Technology Makeover crew surprised them with the upgrades, which will ultimately help them deliver house plans more efficiently and effectively.
Lenovo ThinkStation workstations. The new PC workstations combine high-performance Intel Xeon processors with powerful, heavy-duty NVIDIA graphics cards to handle Autodesk's 3D capabilities and speed up the house plans design and visualization process. The hardware upgrade also includes tablets for maximum portability when visiting clients and showcasing home plans on the road.
Autodesk Building Design Suite. The recent building design suite from Autodesk includes updated versions of essential design software such as AutoCAD 2012. It also introduces users to new technologies such as Autodesk Revit, Showcase and 3D Studio, allowing Mascord clients to take advantage of more powerful building information tools and more visualization options. Your house plans never worked so hard for you!
Training and consultation package. The technology makeover also includes a full training package from Ideate Inc. to help designers fully utilize the capabilities of the new technologies, helping us deliver advanced services to clients quickly and economically..
Visit our Facebook page to learn more about how the new technology will improve Mascord's house plans services and watch a video of the makeover-in-progress.
Note: The home shown above is The Olsen House Plan 4043.