Advantages of Choosing Split Bedroom House Plans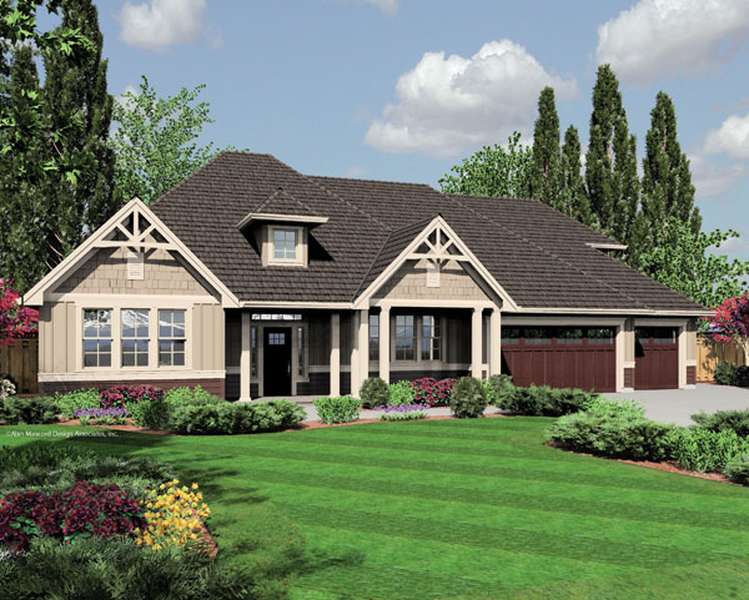 Home design plans can oftentimes be split into two categories according to on how they treat the layout of the bedrooms. In traditional home design plans, the master bedroom is in the same area of the house as the other bedrooms. In modern split bedroom house plans, the master suite is separated from the other sleeping areas. This change from the traditional floor plan layout has five key advantages.
Privacy
Split bedroom house plans provide more privacy in the master bedroom. Located away from the heavier traffic of the main rooms, like the kitchen and living room, the master suite is also separated from the guest or children's bedrooms.
Peace
More privacy in the split bedroom house plan means less noise traveling between rooms. If you like to sleep late but your teenage daughter has to get up early for school, it's much easier for you to enjoy peace and quiet with this home design plan.
Space
Split bedroom house plans generally use floor space more efficiently. Hallways are not always necessary in these home design plans because a living room and kitchen can separate the two sleeping "zones."
Guests
With a split bedroom house plan, you can accommodate the privacy and varied schedules of house guests more easily. Guest rooms are typically separated from the master bedroom by the common areas, making it easy for them to go about their business without waking their hosts.
Value
Don't forget to plan for the future when choosing a split bedroom house plan. These homes may offer better resale value because they can accommodate changes in lifestyle easily. Changing one of the sleeping zones to a home office or hobby room will not disrupt the ambience of the other sleeping zone. This type of home design plan is becoming much more popular for buyers.
Although split bedroom house plans are ideal for parents who want more privacy as their children get older or for moving in-laws into the home when the time comes, they're also a great design solution for anyone who enjoys good old-fashioned peace and quiet.
Note: The home shown above is The Jasper House Plan 22158A.