Now You Really Can Build Your Dream Home Today!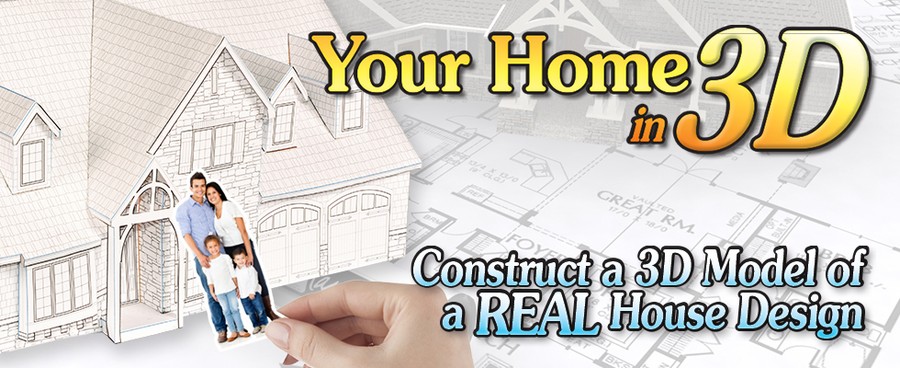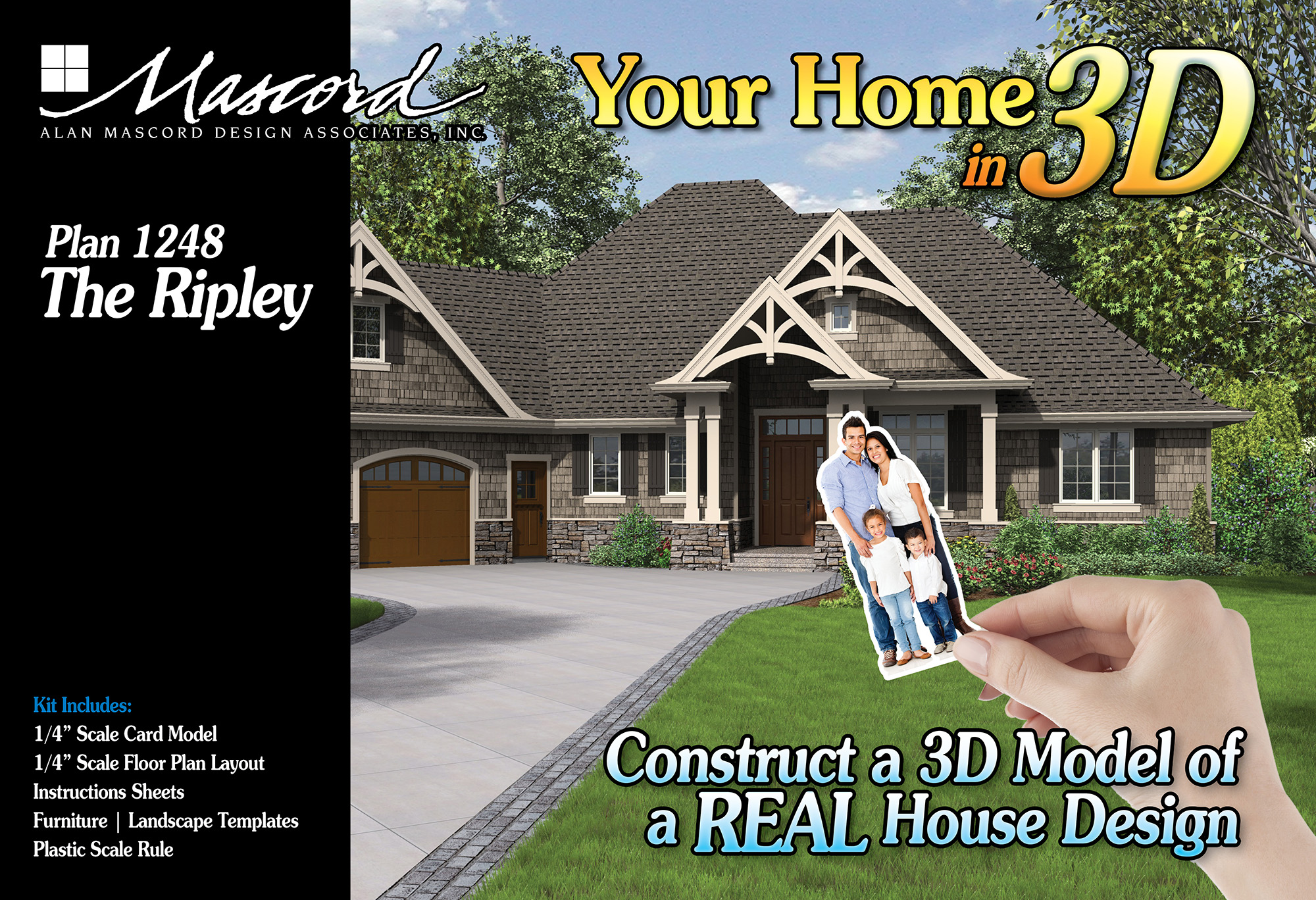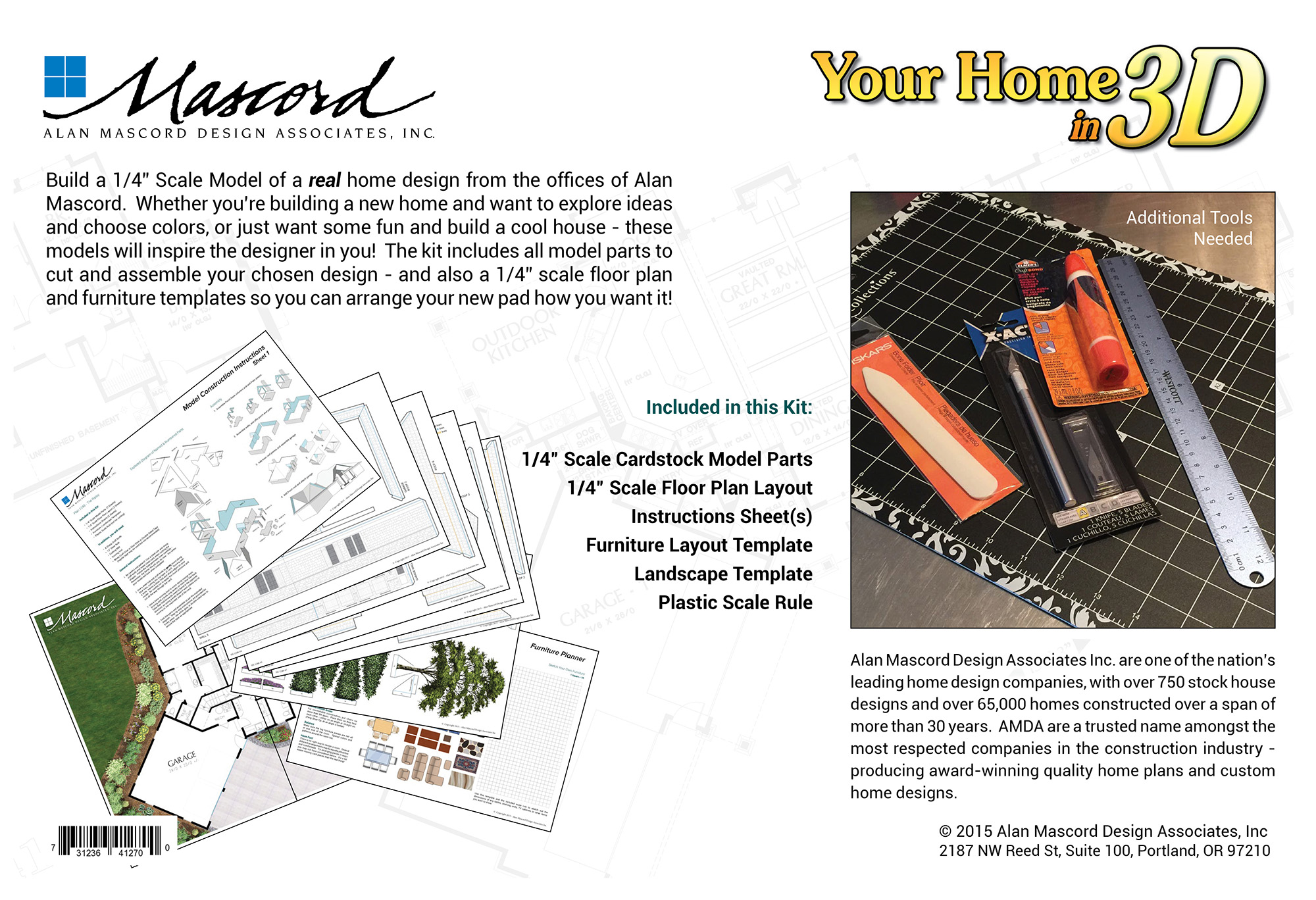 Included in Each Kit:
1/4" Scale Card Stock Model Parts
1/4" Scale Floor Plan Layout
Instruction Sheet(s)
Furniture Layout Templates
Landscape Template
1/4" and 1/8" Scale Rule
Now You can build a full quarter inch scale model of a REAL home design! Choose from designs of varying degree of difficulty - and see how your dream home will look today. Love the home? Buy the plans and BUILD IT FOR REAL!
Each 1/4-inch scale model offered in the Your Home in 3D range gives you the chance to build a specific Mascord designed home, each with their own unique design elements and differing model-building complexities.
As you'll soon find out, the fun is in the details. Every exterior element is illustrated, from windows and doors to trim, siding and shingles. The models sit on a removable printed floor plan, and the kit comes with templates for furniture, trees, shrubs and models of people and cars. Building the model home is only half of the challenge – once complete, you and your family will have hours of fun moving furniture and rearranging the landscape!
Fun for Kids! These make the perfect gift for budding young architects and model builders alike. Great for Christmas, birthdays or just 'cos!
Great for Grown-ups! Why should the kids get all the fun? Take back your fun time, and spend it doing a relaxing project that you can work on whenever you feel the need!
A cool design tool! With the printed floor plan and furniture cutouts, you can experiment with furnishings and decor as much as you like; paint the exterior and see how your real home will look!
The home and all of its accessories are made from thick, durable cardstock, which means you won't need to invest in specialized tools to craft your model home. All you need is a craft knife, a cutting mat, a ruler, a scoring tool and some white glue. If you'd like to take things a step further, you can paint or color your home in any way imaginable.
Each Your Home in 3D kit gives you hours of enjoyment. Create a diorama, add them to your collection of scale models or create a masterpiece with your children. You no longer need to be a construction expert to build your very own Mascord Designed home!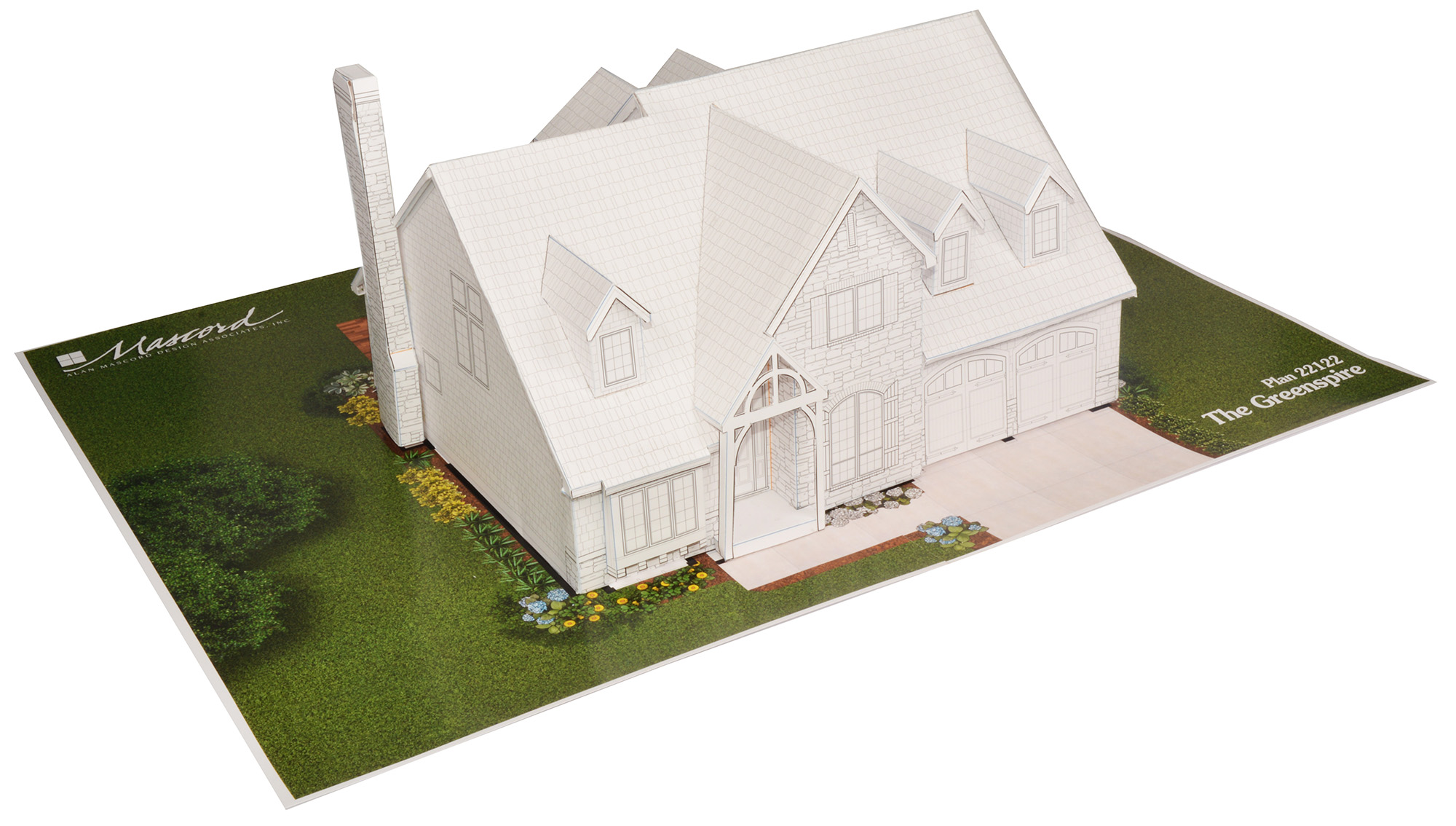 Models Available: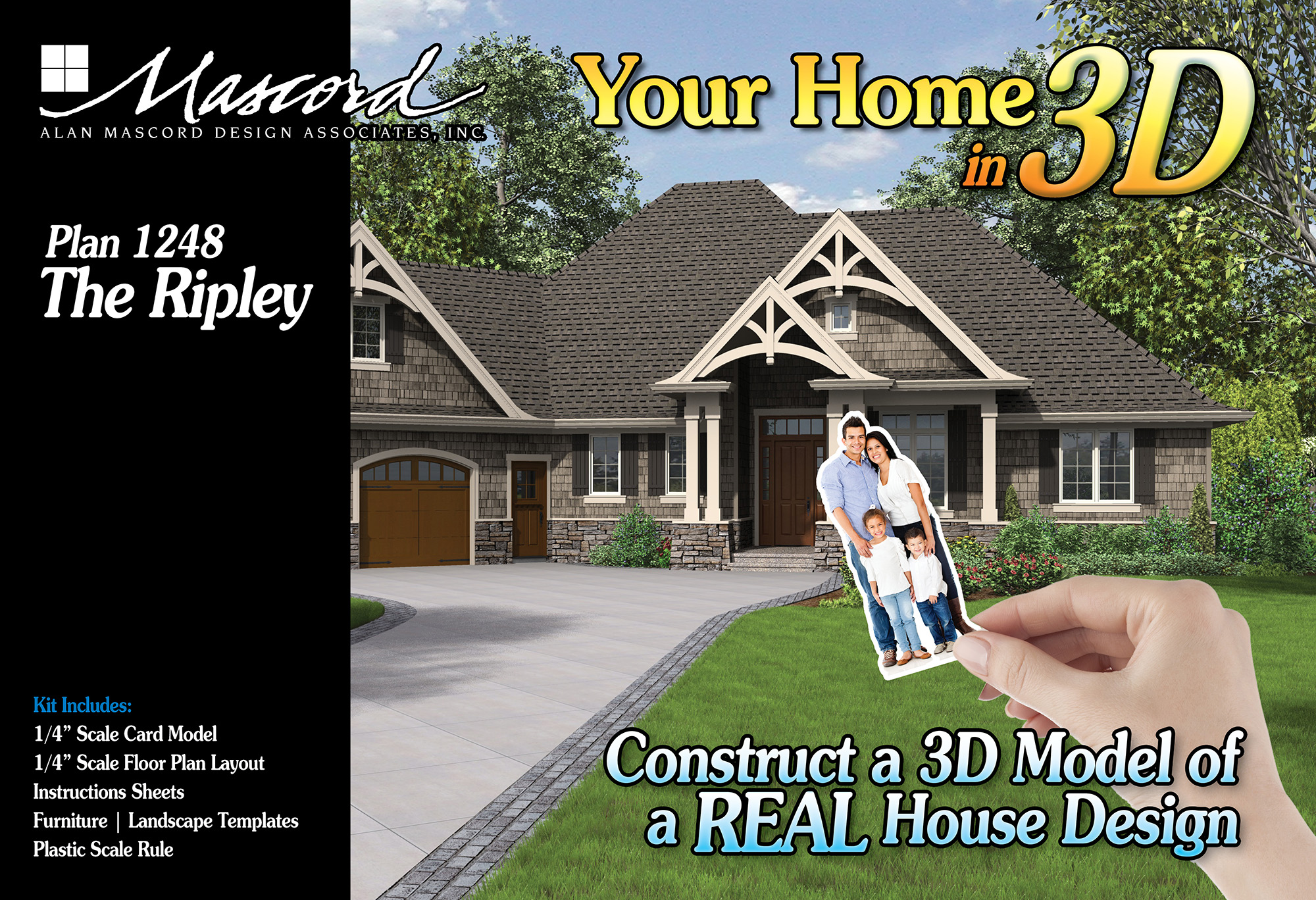 Plan 1248 - The Ripley
Difficulty: Advanced
Buy Now on Amazon.com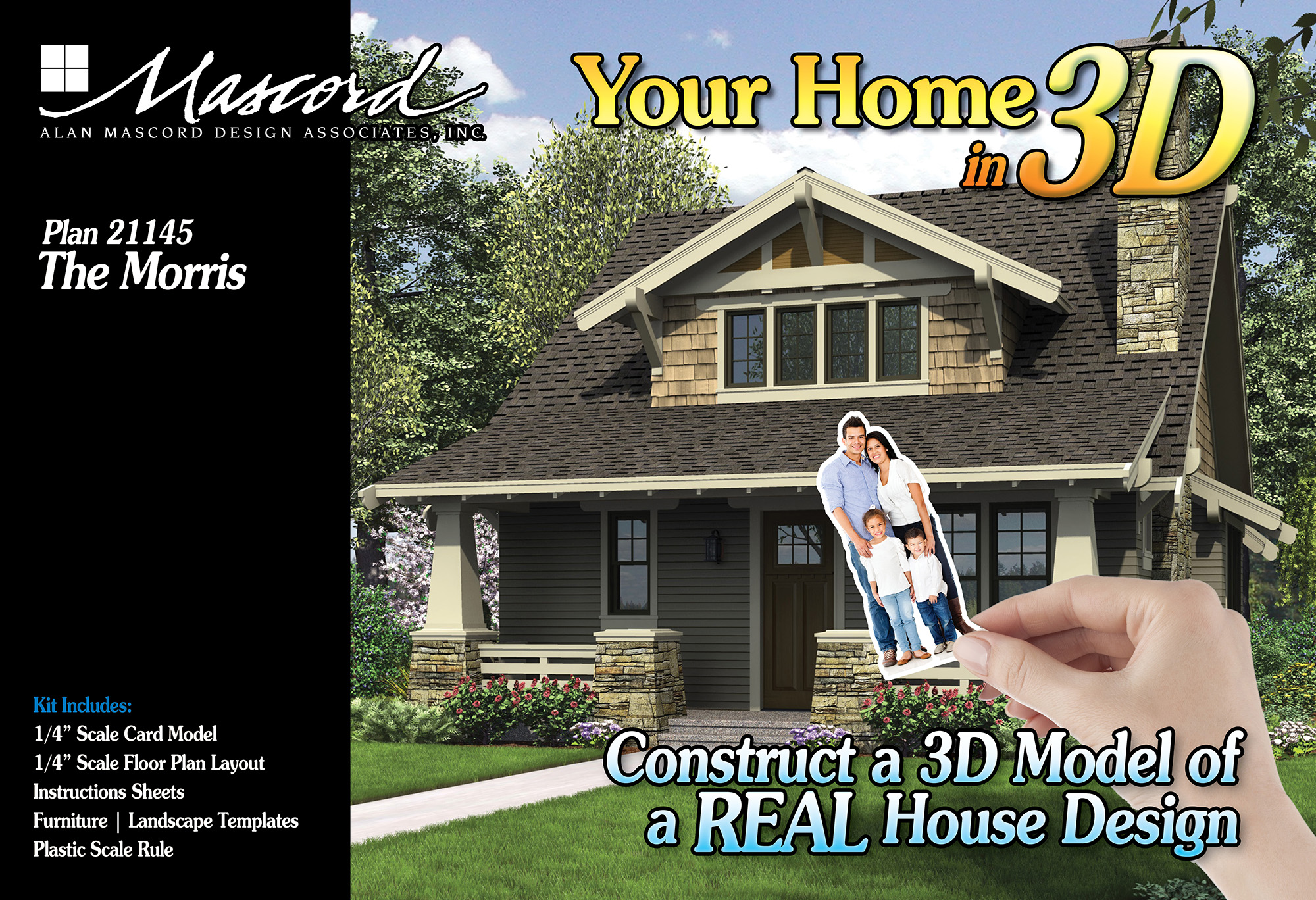 Plan 21145 - The Morris
Difficulty: Moderate
Buy Now on Amazon.com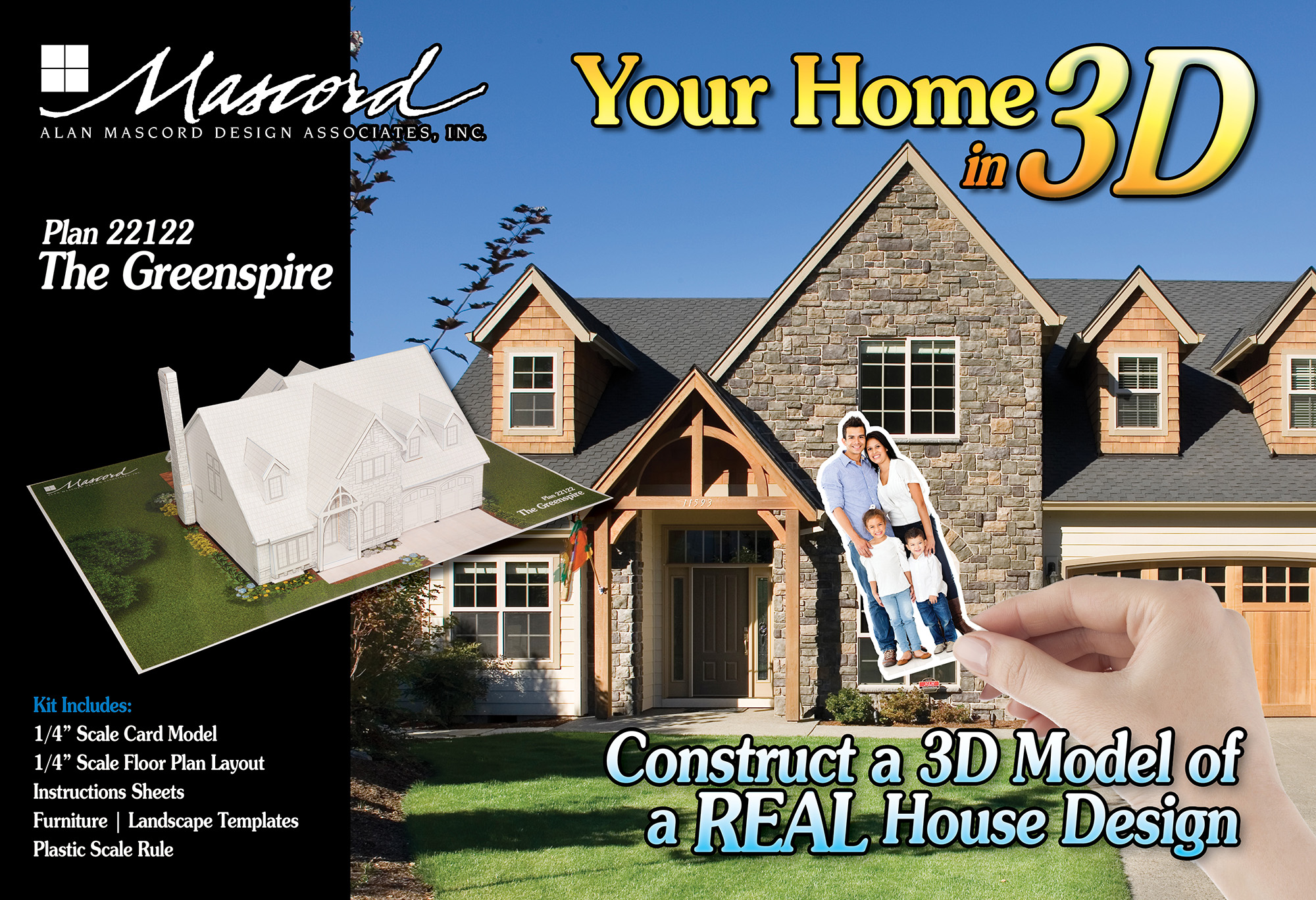 Plan 22122 - The Greenspire
Difficulty: Moderate
Buy Now on Amazon.com