3 Reasons to Choose House Plans with a Courtyard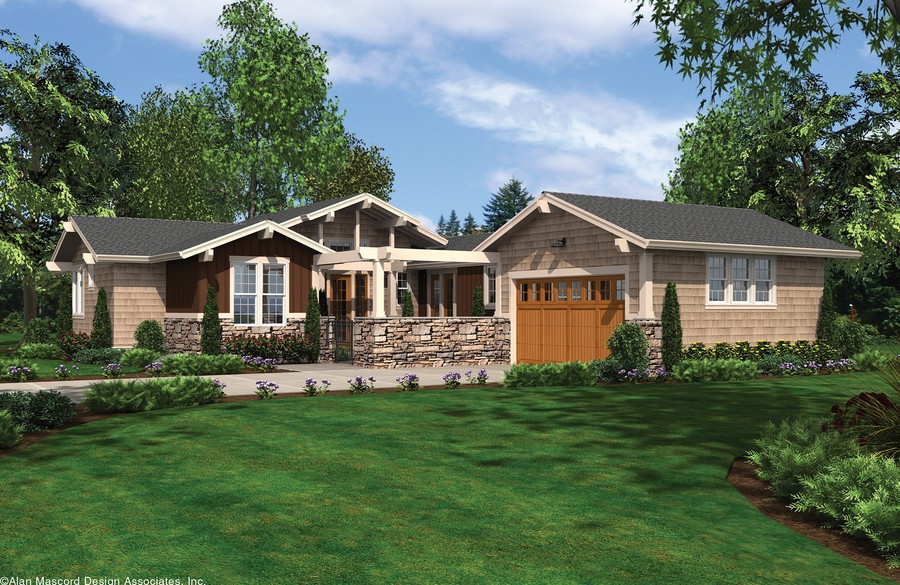 Courtyards have been around for so long that we normally associate them with towering castles and medieval knights. Drawbridges and moats went out of style long ago, but a courtyard might be just the thing that your castle needs. These days, you can go with the centuries-old tradition of a central courtyard or you can add one to the front or side of your home.
The big question is this: Why would you want a courtyard? We'll show you a few good reasons!
An Outdoor Living Space, But on the Inside
If you want to create a home with a fantastic connection between the indoors and the outdoors, a central courtyard is one of the best ways to do it. This feature fills a variety of needs – it's a great place for a pool and you'll love relaxing in your courtyard on sunny afternoons. Many central courtyards also include fireplaces, fire pits or built-in grills so that you can roast a few marshmallows or cook while staying close to the home's kitchen.
The best part is that no matter what you do with a central courtyard, you can do it without leaving the confines of your home. With walls on all four sides, you'll have some shelter against wind and rain, and on chilly evenings, the space will be far easier to heat with a fireplace or an outdoor heater than your average outdoor living space. You'll also have more privacy, since the walls of your home will keep out the prying eyes of your neighbors. With central windows overlooking your courtyard, your home will be filled with natural sunlight all day long.
A Place to Enjoy Life
Front, side and central courtyards give you much more than an outdoor living area. They're an excellent place to grow container plants – both ornamentals and edibles. Choose a shady spot for a table and chair, and when the weather is nice, you can move your office outdoors. If you enjoy entertaining, a well-designed courtyard can easily function as an outdoor dining room. Even when you host events indoors, you'll find that guests will be drawn to the courtyard for a bit of fresh air or quiet conversation.
With central windows overlooking your courtyard, your home will be filled with natural sunlight all day long.
Making an Impression
A simple courtyard surrounding the front entrance will make a big difference in the way people think and feel about your home – yourself included. Come home from a rough day of work, and you'll have a sense of peace and comfort before you've even walked through your front door. For guests or prospective buyers, front courtyards make a huge first impression. In fact, in many areas, courtyards are major selling points.
Want your own home with a courtyard? We have a variety of house plans that feature them to the front or side, including The Skylar house plans and The Lisette house plans. If those aren't quite what you're looking for, our designers can help you create the perfect custom house plans with the courtyard of your dreams!
Plan 1237 - The Skylar