5 Gorgeous Small House Plans with an Indoor/Outdoor Connection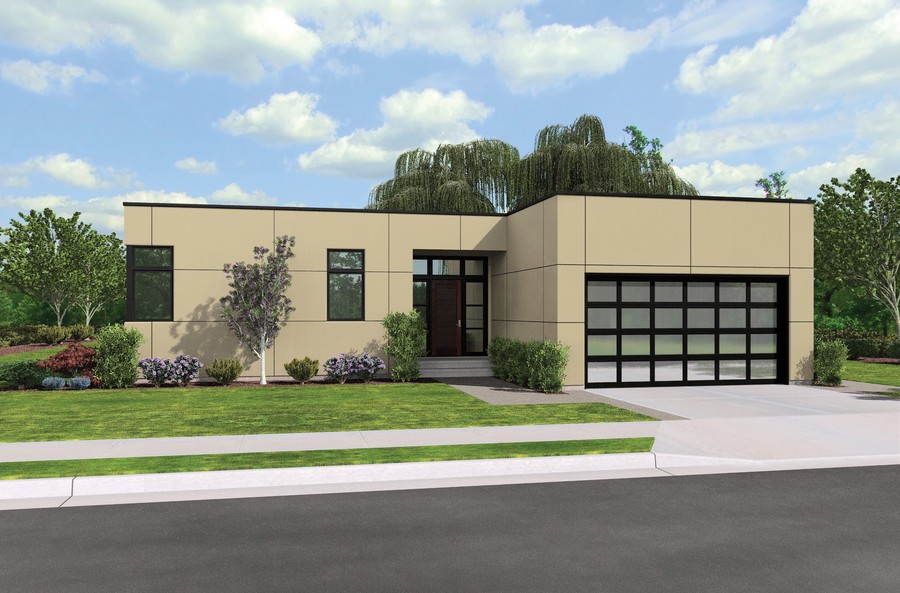 A strong indoor/outdoor connection can make even small house plans feel spacious. People tend to judge spaciousness according to a couple of characteristics – lines of sight and the presence of natural light, for instance. A dark, cramped home will feel restrictive no matter what the actual square footage.

For example, walled-off spaces and lack of light make a traditional Victorian house plan feel restrictive to the modern viewer. In contrast, a Joseph Eichler California modern home adds the sensation of spaciousness by "bringing the outside in," as Eichler liked to say. Skylights and floor-to-ceiling glass windows were a couple of the strategies Eichler used to make his modest-sized homes feel large and airy. Indoor/outdoor features create an attractive, comfortable home.

Below, we describe the ingenious indoor/outdoor connections in five of our most popular and beautiful small house plans. Each of these homes offers a unique spin on the outdoor living trend that continues to enjoy popularity among homeowners.

1. The Halsey: Tall, multi-paned, side-by-side windows embrace the natural light in this house plan. But it is the rear-facing covered patio directly off the dining room/great room that makes this home perfect for outdoor lovers. The solid-roof patio style means your family will be able to enjoy your backyard all year long.

2. The Espresso: Poorly done, covered outdoor living spaces can feel damp and dark – downright uninviting! The Espresso gracefully solves this problem with a vaulted outdoor living space off of the living/dining room. The vaulted ceiling feature makes this outdoor space feel more permanent; an outdoor living room would be perfect here.

3. The Cotswolder: This plan features an 18-foot-by-20-foot outdoor patio with a solid roof cover and 13-foot ceilings. This is the major outdoor living feature; it's at the rear of the home. There's another great indoor/outdoor element in the master bathroom, where the spa tub is positioned up against two gorgeous windows.

4. The Queensbury: This home is perfectly suited to dry sunny climates; its floor plan brings to mind the lush, peaceful patios of Spanish haciendas. A front patio creates a space for welcoming neighbors, while the covered rear patio is ideal for outdoor entertaining. A built-in barbecue area makes for perfect soirees. And an abundance of windows welcomes the outdoors in, even when inclement weather strikes.

5. The Keighley (shown above): A sleek, modern exterior hides an indoor environment that's lush with ingenious outdoor connections. As in our other featured house plans, there's plenty of natural light, thanks to a multitude of windows. There are even windows between the kitchen counter and the cabinets – natural under-cabinet lighting! And a transom window above the master bath's counter space adds natural light without compromising privacy. Finally, the stunning rear of this home is truly unique – it's a row of floor-to-ceiling hinged glass doors that open the entire back of the home to the great outdoors, if you so choose.

Life in these five homes would be rife with connections to the surrounding natural world. Each of these house plans includes thoughtfully designed elements to encourage indoor/outdoor connections.