5 Great House Plan Features That Your Dad WIll Love
Awesome Dads are great at delivering on all the things kids and mothers want. Smart Kitchens, playrooms, trampolines... Moms love functional spaces and kids like places to play. but what does Dad say when you ask him what he wants? Probably "Oh.. nothing" right? That's not the case! He knows what he wants, but just doesn't want to say, so we'll do it for him! Here's 5 great things every dad secretly desires in the design of their house.
Room to Play in the Garage
It's a place to keep your car out of the elements and a handy spot to store stuff, but the garage can also be so much more than that. We all know that many dads love to use their garages as an escape – a place to work on DIY projects or tinker with a classic car, or a quiet retreat where they can work on projects while watching the game. For these dads, you'll need something more than the simple two-car garage with no windows. Look for house plans that offer deep garages or garages that have decent sized nooks to create a workshop. The Leesville house plan is a perfect example, with a massive garage that gives you plenty of room for anything you'd like to do. Don't forget about light too.
A Rec Room for Grownups
Whether Dad likes to invite his buddies over for poker or you enjoy hosting board game nights with friends, choose a home plan that has a great entertainment room. A home like the Lacombe designgives you just that – a spacious entertainment room complete with a full wet bar and an alcove that is perfectly suited to a card table.
The Ultimate Home Theater
What dad wouldn't love a home theater? Sports enthusiasts and movie buffs alike will enjoy a room that gives you ample space not only for seating, but also for audio and video equipment, a media library and luxurious extras like a beverage counter and space for the popcorn machine. If this sounds like a dad you know, check out the Kellenberg's home theater. It gives you everything you need to watch your favorite programming in style.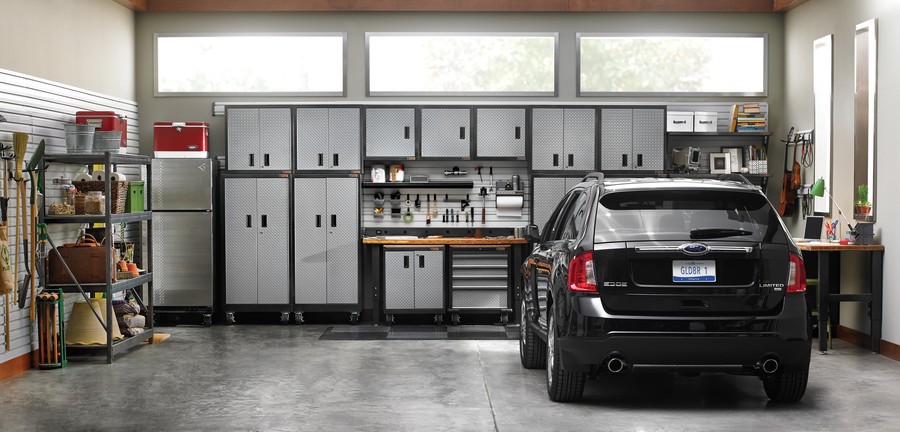 Garage storage can be so much more than storage.
Somewhere to Relax
Whether you fill it with overstuffed armchairs and a library full of books or you turn it into a man cave, the den is Dad's place to get away from it all. The Cotswolder gives you just such a sanctuary. Use the flex room just off the kitchen to pursue your favorite hobbies or as a simple room to relax and reflect.
A Space Devoted to Fitness
For the dad who is also a fitness buff, a home gym is essential. Features like access to a private patio give you an excellent outdoor space to cool down after a hard workout. Extra storage space lets you store free weights and other small pieces of equipment. The best home gyms feature attached bathrooms with saunas so that you can relax and refresh after a tough routine.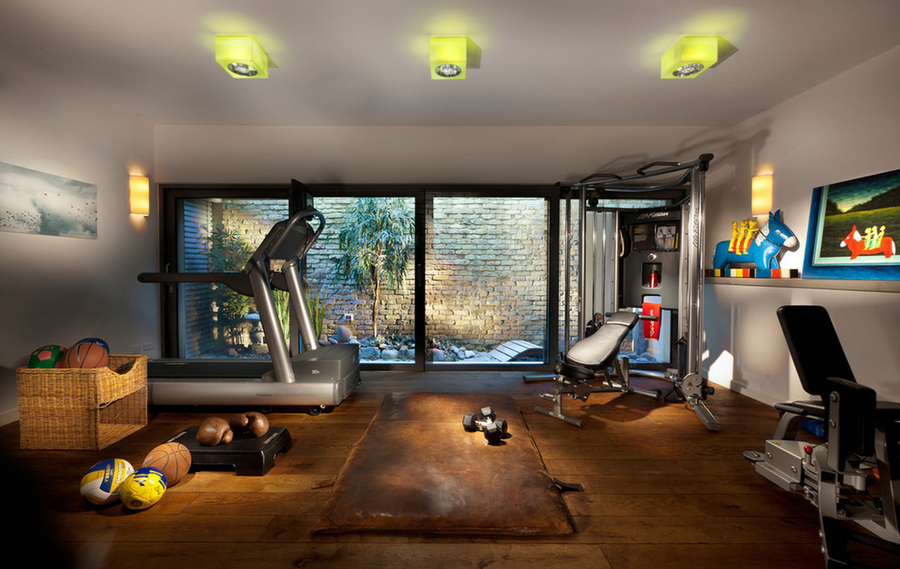 Home Gym ideas on Houzz.com
Every dad is different, but they all want a place to call their own. Home plans like these – or even a custom home design – ensure that dads and everyone else can have exactly what they want.