Easily Modify the Exterior Style of a Home to Suit a Different Style
What are the popular home exterior styles in your area? Each region has its own preferences, and unless you want your house to stick out like a sore thumb, it's wise to keep them in mind when choosing a home plan. However, it's wise to bear in mind that the exterior style of many home designs can be easily changed.
Desert and Southwestern Styles
In the American southwest, home exteriors are often finished with brick veneers or stucco, and earth-toned in color. Tan, terra cotta, and shades of brown are the most common choices. Terra cotta roof tiles are favored to composition shingle. Simplicity seems to be the focus of many designs, and in certain areas, additional styling goes a long way. Here's an example of simple material changes applied to our Galway home design, giving it a southwestern adobe, New Mexico look.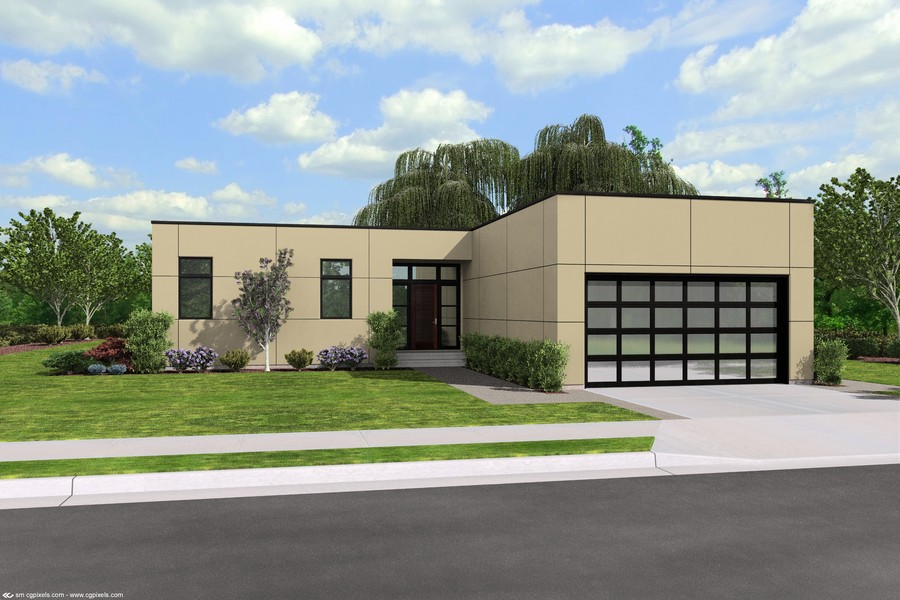 Tropical Exteriors
If you are choosing a home design in a tropical climate, you'll want to focus on creating a casual look, with an emphasis on exterior spaces. In some tropical areas, stone veneers are common, while in others, stucco and adobe are preferred. You may also want to side your home in a bright color if this is the trend in your beach town.
Northeast Home Exteriors
The northeastern United States probably shows the most variation in home exterior style; many different styles are used throughout the region. We find that our collection of craftsman style homes are the most desirable. These homes are often sided in natural wood and painted neutral colors, with stone veneer accents.