Home Designs that Let In the Light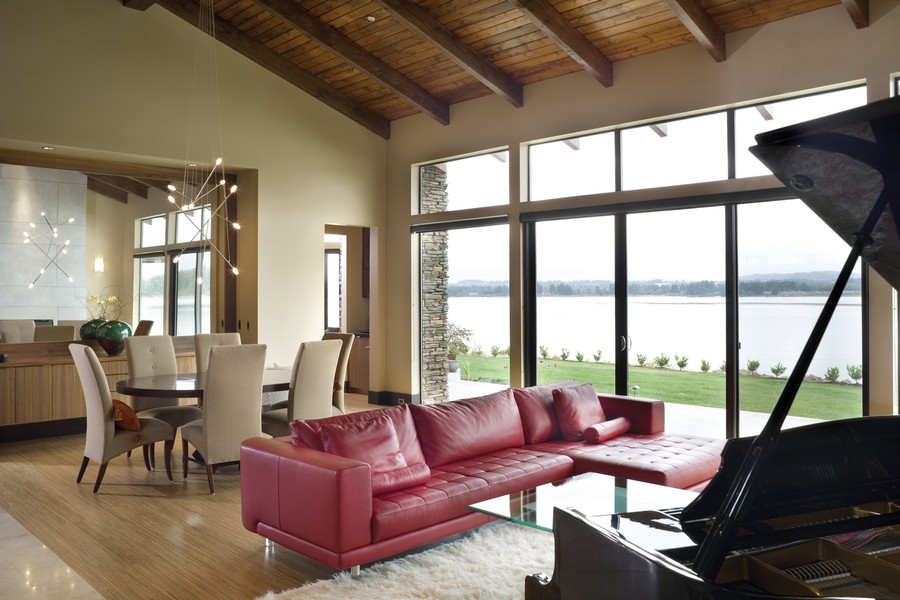 People in most industrialized nations set their clocks an hour forward in the spring, and an hour back in the fall. Early proponents of daylight saving promoted it as a way to save energy on evening incandescent lighting, but modern research shows no real energy savings accruing from the practice. Many seasonal businesses support daylight saving as a way to allow more lit hours after the workday. But those of us who struggle with time adjustments can fill in the downsides: missed meetings, disrupted sleep patterns, and record keeping complexities.

Regardless of how one feels about daylight saving, when it comes to home plans, owners want spacious, thoughtfully designed homes that let the natural light in. Our home design experts create spaces that help homeowners maximize natural light year-round.

Home Plan Features for Plenty of Natural Light
Clerestory windows, as in our Aurea home plan (shown above). Windows near the ceiling maximize sunlight without compromising privacy.


Above-counter windows, in the area between cabinets and the counter. There's no task lighting like natural sunlight.


Skylights or tubular daylighting devices. If your home has a dark, windowless hallway, skylights or cylindrical mini-skylights (sometimes called tubular daylighting devices) can let the light shine in. To avoid overheating rooms, north-facing skylights are best.


Windows onto stairwells. Floating stairs, such as in the Aurea's two-story foyer, are especially effective for maximizing light.


Glass doors allow in plenty of sunlight. Etched or textured glass boosts privacy without blocking light. Glass-front interior doors may allow sunlight to penetrate deeper into a home and lengthen lines of sight, perhaps through sunnier rooms.


Position longest wall facing south, so that you'll catch plenty of sun (and free passive energy!) even during the winter months. It's smart to put your most-used rooms facing south, so they always feel bright and warm.


Open floor plans allow any natural light to shine further.


Large mirrors multiply natural light by bouncing it back at the viewer.


Lighting variety, with different light levels at various heights throughout each room.

Obviously, natural lighting requires plenty of windows throughout a home, especially over work areas, such as kitchen counters. Many contemporary house plans feature window arrangements that seem to take the place of artwork—a window facing the bathtub, for instance, with a private view onto swaying bamboo. The better a home lets in natural light, the more homeowners can enjoy an indoor/outdoor connection. We invite you to view our contemporary house plan collection to get inspired!