Small Cottage House Plans Embrace a Warm and Welcoming Style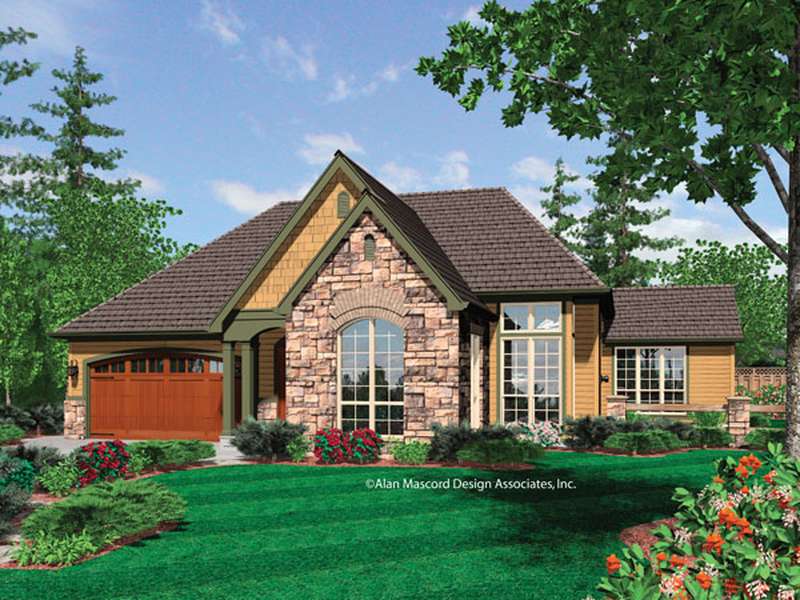 When you imagine your dream home, do you see a cozy cottage with a white picket fence and perhaps a cat curled up in the front window? You're not alone. Plenty of homeowners prefer small cottage house plans to other home styles. In this post, we explore what qualifies a small home plan to be categorized as a cottage. We also look at the type of person who is likely to fall in love with this style.

Although cottage-style housing goes back to the Middle Ages—a cottage was originally the home where a cotter, or peasant, lived—these days the cottage style is defined mainly by size—these are small, cozy homes. Cottage exteriors feature elements such as small dormers, multi-paned windows, and natural materials including stone. Steep gabled roofs are also common. Overall, a cottage home often looks like it came straight out of the pages of a fairy tale. An overgrown English garden is the perfect landscaping accompaniment to a cottage.

Interior cottage styling is similar to the "shabby chic" look that was so popular a few years ago. The general feel should be warm and comfortable. Shiny metallic surfaces are out—a cottage style home would be more likely to have a distressed farm table than a contemporary marble surface. Paint colors tend to be lighter, with pastels in the forefront, complemented by feminine fabric choices such as delicate florals, gingham, and lace. Floors are often wood, while cottage walls frequently sport beadboard. The low-stress cottage style embraces slipcovers over furniture and open shelves in the kitchen.

What kind of person is likely to enjoy the cottage style? Well, he or she would probably eschew extra space in favor of comfortable, simple living. Small house plans would be appealing to a cottage lover. The cottage style especially appeals to the easygoing set who don't mind imperfections, and who relish everyday treasures and blended styles. Cottage style works because it is comfy, fun, and full of personal flair.

Note: The home shown above is The Stuart House Plan 1156.