The Benefits of Purchasing Stock House Plans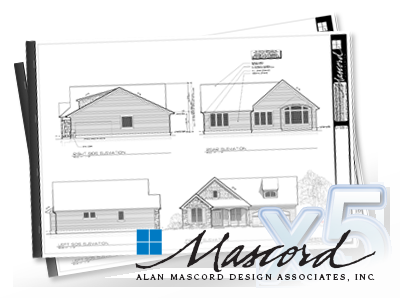 Stock house plans are pre-designed home plans that include the most requested features consumers seek in a new home. Such features include popular room dimensions and square footage, layouts of floor plans, room numbers and sought-after amenities. Good stock house plans are those that help save you time and money, meet the current International Residential Code and include beam specifications and gravity loading calculations.

Here's a look at some of the benefits of purchasing stock house plans for your next home:

Affordability. Building a custom home is expensive, and many consumers fail to realize a good chunk of the costs are tied up in design and development, which can require thousands of dollars. When you buy stock house plans, however, the design and development process is already complete, so you don't have to pay an individual or agency to design your home. Thus, stock home plans are an incredibly cost-effective way to build a new home.

Time savings. The time it takes to sift through pre-designed home plans and choose a favorite is negligible compared to the process of designing a custom home. Consequently, you are able to begin construction much more quickly; after purchasing stock house plans, you can apply for a building permit in as little as 24 hours. Since the floor plans are already drawn, you do not have to dedicate your evenings and weekends to meeting with designers or spend time mulling over frustrating decisions. Moreover, before you even look at any floor plans, you can rest assured that engineers and architects have already reviewed them to ensure they are structurally sound and safe.

Resale opportunity.Homes built using stock house plans feature room arrangements and other amenities the general population likes, which can make your home easier to sell. Custom homes are built to satisfy the needs of the family building the house, which may not always match up with what most homebuyers tend to look for in a home. Alternatively, stock home plans have a proven popularity and reputation for high quality because they have already been purchased, built and resold throughout the country.

Variety. Stock house plans are available in a wide variety of styles, from Craftsman to Mediterranean to Cape Cod, and are designed to meet many different specifications. With such a broad selection to choose from, you can really get a feel for what you like and don't like before making any final decisions.

Personalization. Quality designers that sell house plans are also typically able to make basic modifications without a lot of extra fuss or exorbitant costs. This means if you can't find plans that are exactly what you want, you can easily customize your home plans to meet your family's needs.

Be in the loop. When you purchase stock house plans, you'll receive all of the information you need as if you were going to build the home yourself. The plan will include notes about exterior finishes and materials needed to build the house. You will also receive the floor plans for your foundation, including its dimensions, footings, posts, beams, pads and bearing walls. If you choose to have a poured concrete slab, you will receive details regarding the slab, footings and the location of plumbing, which is helpful as you plan your landscape. By having complete information regarding your home, such as room sizes, the dimensions of doors and windows, electrical fittings and cabinet elevations, you can plan your interior décor during the building process. Having the roof plan can also be useful as you plan the location of trees on your property and other outdoor features.

Purchasing stock house plans makes sense and can help streamline the homebuilding process. With a wide variety of options to choose from and the ability to customize your plans, you can get all of the benefits of a custom home design for a fraction of the time and cost.