The Contemporary Craftsman Trend
The Waterbury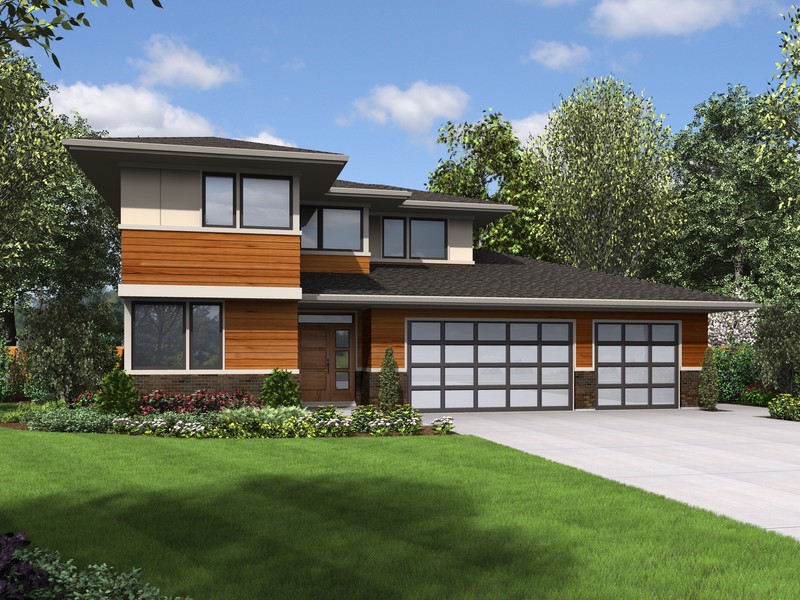 If you look back through architectural history, you'll quickly notice that all styles originate from another, older style. These new styles can be one of three things: an improvement on an older style, a blend of older styles, or a diversion from an already popular style. One example is the Craftsman style, which was a stylistic change away from the ornate Victorian architecture of the period. Ranch homes are another example, one that blends Mid-Century Modern design ideas with the traditions of the American West.
These days, another new home style is emerging. This style, called the Contemporary Craftsman, takes ideas from both the Contemporary and Craftsman movements and improves upon them. Let's take a look at what this emerging style can offer you.
The Exterior
The mixture of styles is immediately evident when you see one of these homes. The exterior of a Contemporary Craftsman home features the elements that made the Craftsman style famous — artfully crafted natural wood and stone. However, whereas true Craftsman homes tend to be two-story with a square shape, the Contemporary Craftsman style borrows from themes like Ranch or Mid-Century Modern to make longer, more rectangular homes.
With the longer, lower design, many Contemporary Craftsman homes have only one floor, but others may have either a daylight basement or a small second story for the home's bedrooms. Rooflines are lower than traditional Craftsman homes, and the exteriors are made up of clean lines. All in all, because of the long, low shape, these homes are beautifully suited to acreage.
Plan 1416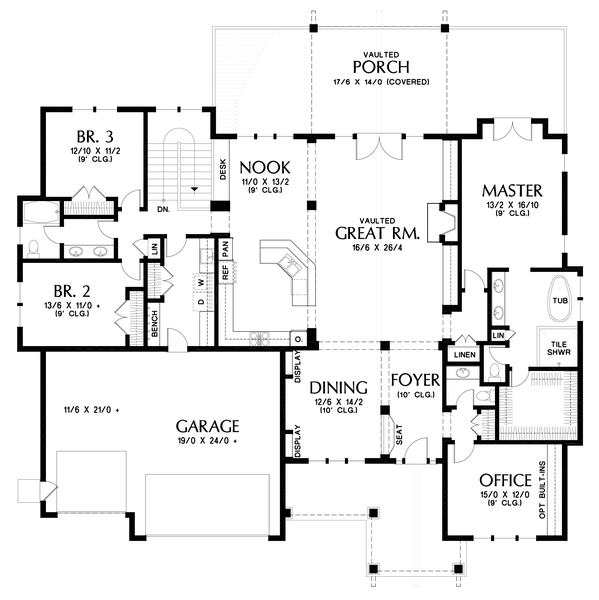 Plan 23110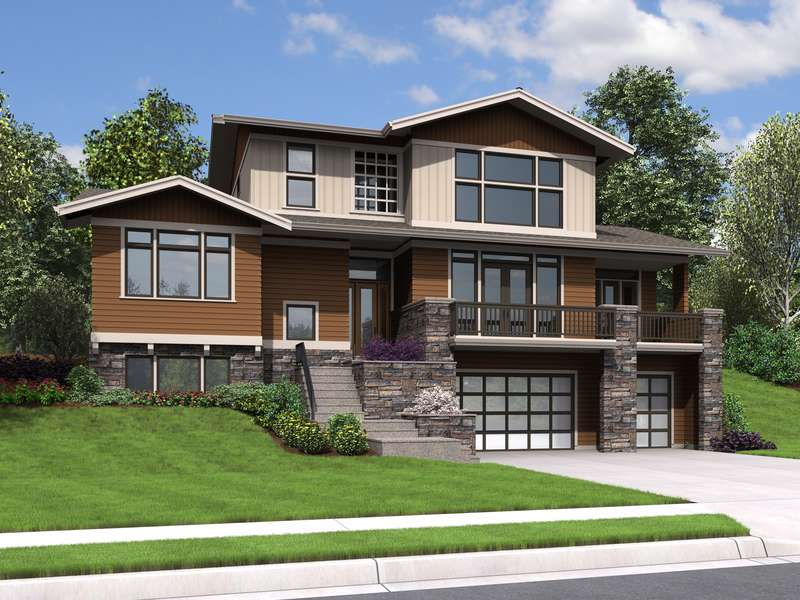 The Floor Plan
The floor plan is the biggest divergence away from the Craftsman style. In these homes, rooms tend to be open, just as you'd expect in a Contemporary home. Life revolves around a central kitchen, living and dining area, with the master suite to one end of the home and bedrooms or an in-law's suite at the other end of the home. With the increased privacy that comes from the separation of bedrooms, these homes tend to be popular among those who are looking for a multigenerational design.
The Interior Design
When it comes to the interior's style, you'll find a wonderful mixture of concepts. Rooms tend to favor the modern look with lots of clean lines and an overall minimalist style. However, the Craftsman style shines through with lots of natural materials like wood and stone. The end result is a home that feels bright and fresh, but retains just enough of a natural touch to give the interior a warm, comfortable feeling.